The sun shines brighter. The days are longer. The Cam is busier. Whether it be cygnets or punters, the mid-exam haze has lifted. It is May Week.
This ease is rare and relatively unknown, so I decided to put my sauntering between my college's gardens and Christ's pool to use and take some pictures to preserve this moment in time. When most become nocturnal and to paraphrase Taylor Swift, midnights become their afternoons, it is an ideal time to capture the Cambridge bubble without it being as chaotic. 
My first stop was Clare, as they were setting up for the May Event. On seeing the committee carry heavy loads and construct temporary stages swiftly in front of buildings that have stood for centuries, I appreciated my spare time even more and the fact that I didn't have to assist with the perilous task of setting up a May Ball.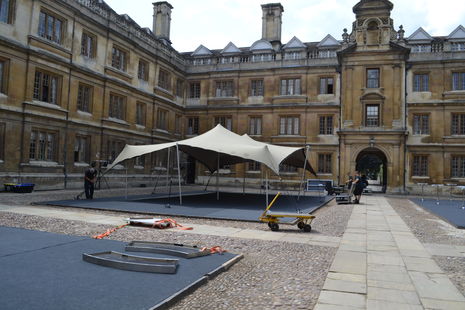 As I reached Christ's, I found my friends enjoying blueberries and custard from mugs before preparing for Jesus May Ball. With their dresses and accessories for the night strewn across the bed, we discussed the end of our time in our current rooms, and Bloom themed charity shop finds. We had nowhere to be other than the May Ball queue later that evening, where hopefully the blueberries and custard would somewhat sustain us.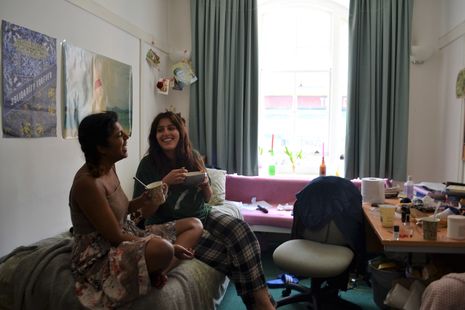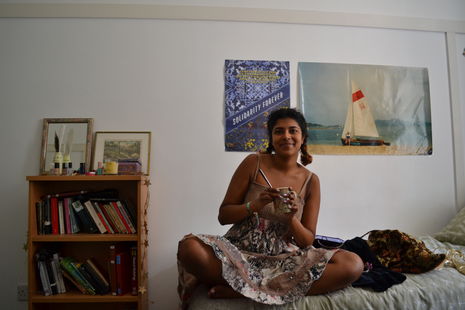 Next, I reached Jesus Green where, like Clare, they were setting up for an upcoming funfair. Neon rides rested on the back of trucks, awaiting their first guests. I hoped that the aforementioned blueberries and custard wouldn't make a reappearance whilst on the rides.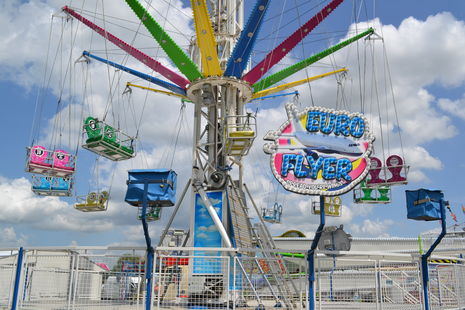 The river often becomes a respite for many and their dogs, with picnics dotting the green. The idyllic nature of the town can often be lost in Easter term when everyone is hidden in the UL or Seeley.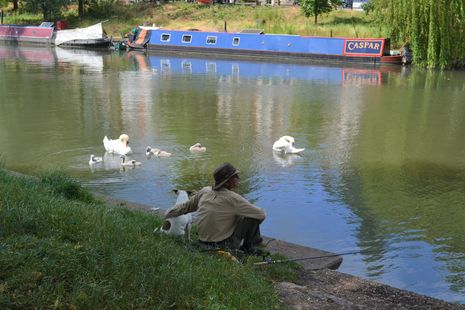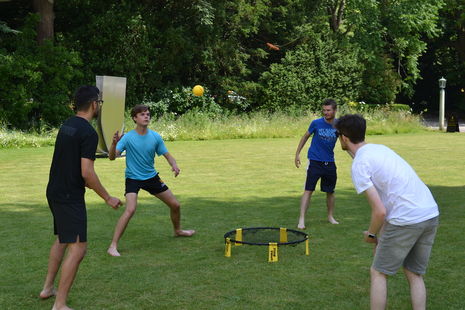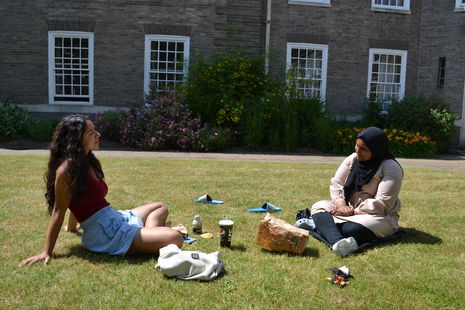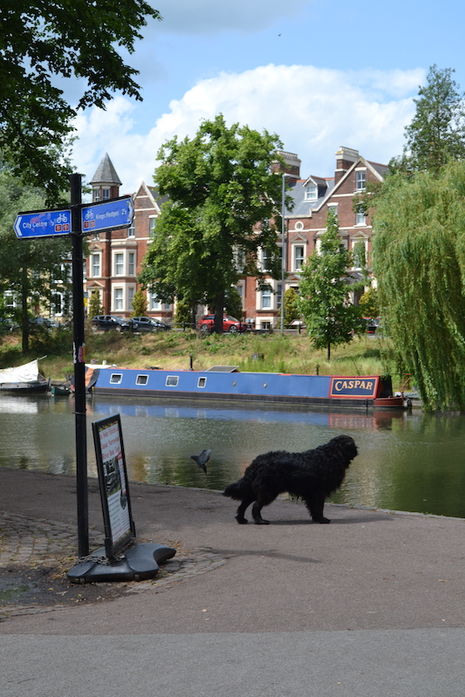 For many, May Week is a time to do things they haven't had the chance to during term. Think long catch ups, ball games (please let your imagination insert an appropriate ball pun here) and rehearsing plays underneath the sunshine.
What a luxury it is to live without deadlines and time constraints. I will treasure this week of aimless wanderings for as long as the hours allow. Once again, somehow the beauty and serene nature of May week washes away the tears and pain of Easter term.