Cambridge students have a long legacy of employing the company of animals, perhaps most infamously when the poet Lord Byron claimed to have kept a bear in his Trinity dorm room during the 1800s. Nowadays, Cambridge is home to a wide variety of species, including Fitzwilliam's goat, Robinson's deer family and Revs' club rats, but none have captured the hearts of residents quite like cats have. I spoke to Cambridge's most beloved and prolific feline friends (although many were unable to comment) in an attempt to outline the best four-legged friends acting as stress relievers this Easter term.
Odysseus (a.k.a. Marmalade), Kings' College School
I started my cat quest outside the University Library. Odysseus is often mistaken as belonging to the University Library, due to his affinity for Burrell's Walk where he is fond of testing the swerving skills of cyclists, but he belongs to Mrs Day, the Head of King's College School near Sidgwick Site.
"Stories of his fabled journeys include visiting porters' lodges, waiting patiently at zebra crossings, and frequenting Churchill College's laundry cupboards"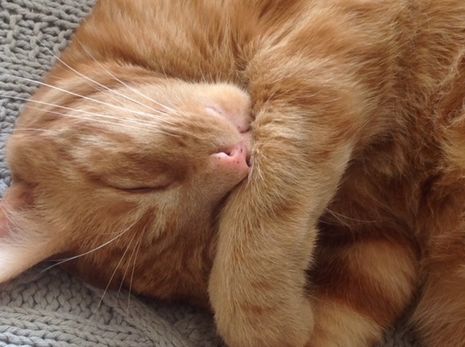 Mrs Day first came across Odysseus when living in Durham in 2016, looking "bedraggled" and wild in a forest. After eight months of not leaving his new home, Odysseus started to earn his legendary name by spending "most of his time travelling and coming home". According to Mrs Day, he travels "literally miles", having once gone missing for two weeks after wandering past Castle Hill. Stories of his fabled journeys include visiting porters' lodges, waiting patiently at zebra crossings, and frequenting Churchill College's laundry cupboards.
Odysseus—or Marmalade to those he is closest to—has fun close to home as well. Odysseus has snuck into classrooms at King's College School and knocked things off students' tables to get attention before.
Tired from all this mischief, Odysseus doesn't always bother walking home. Mrs Day and her husband often have to escort him back to West Road from the location of his GPS microchip.
Silly, Trinity Hall
Embedded Video (hover mouse over to configure)
Just across the river from Odysseus, you can find Silly. Named by the master's son and over a dozen years old, Silly plays a long-standing and integral role for "bringing the college community together", as one first-year Trinity Hall student told Varsity. Another student expressed that he didn't even like cats until he met Silly.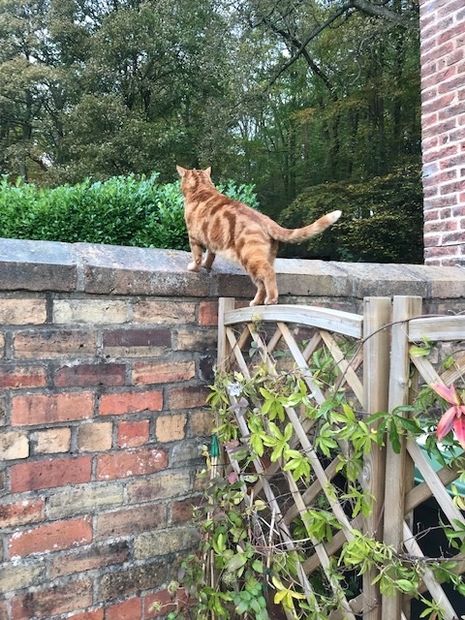 Some of Silly's favourite hobbies include sunbathing on Latham Lawn, and hanging out on the path near the dining hall, so he gets "maximum strokes when students are heading into lunch".
His public appearances are documented on an Instagram account, the admin of whom notes Silly's love of "gently head-butting people".
Mavis, Gonville and Caius College
Not far from Silly's patch, Mavis lives with her owner, Dr Deborah Bowman, at Caius. She enjoys following Bowman around, having been described as Bowman's Pullman-esque "daemon" since being acquired on Gumtree nearly 14 years ago.
"She is prone to stealing £5 notes from bags"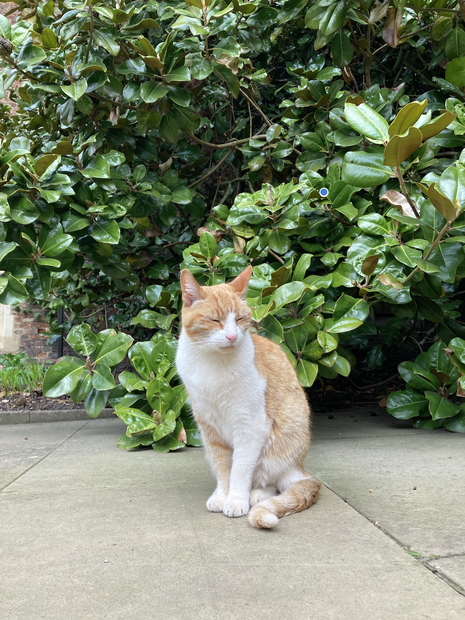 English students might be so lucky as to be visited by the talkative Burmese in a supervision – although she is prone to stealing £5 notes from bags. Mavis's gravitas means that other misdemeanors happen even in her absence. Dr Bowman described one supervision, with a group of eight or nine students, where a naive student began to stroke one of their peers believing that it was Mavis. Needless to say, they were horrified to see Mavis saunter into the supervision room some time later.
Finch and Baines, Christ's College
On the opposite side of market square to Mavis, the one-year-old siblings Finch and Baines joined Christ's College along with the 2022 student cohort.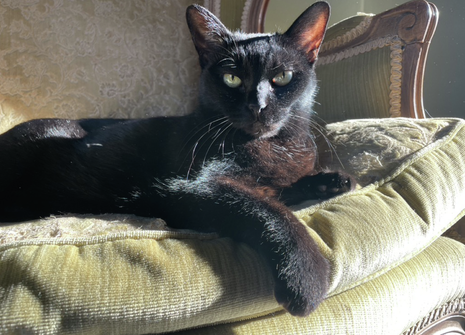 Named after 17th-century Christ's alumni, Sir John Finch and Thomas Baines, the pair can be found "wandering in Second and Third Courts and in the Fellows' Garden", according to Dr Harriet Lyon, a Christ's academic. Their presence around the College is well-documented on the student-run Instagram account.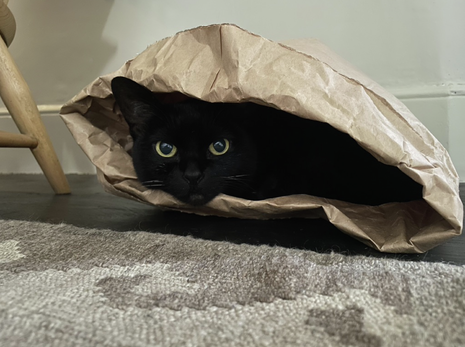 Still settling in, Dr Lyon notes that "Finch is definitely the more confident cat and she regularly interacts with students," while Baines is more introverted but "getting braver".
Jasper, Marshall Economics Library
Jasper the cat is perhaps the most famous feline Cambridge has to offer, featuring in articles from the BBC to the Hyderabad Times.
"Students allergic to cats have taken medication to meet him"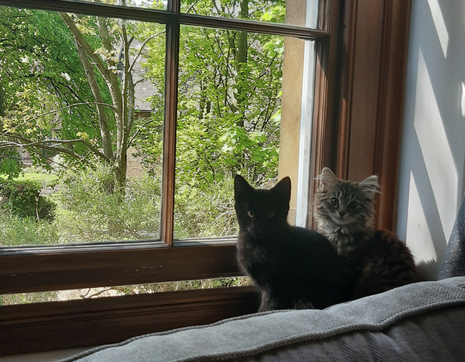 His owner, Simon Frost, describes Jasper as "the most gentle cat" with a unique personality, who doesn't let his three legs or old age stop him from "zooming" down stairs and climbing trees. Jasper is so gentle, in fact, that Simon suggests that he "might be a Buddhist" as he refuses to kill anything. Simon refers to his missing leg as his "ghost leg" as Jasper will often try to scratch behind his ears with his missing limb.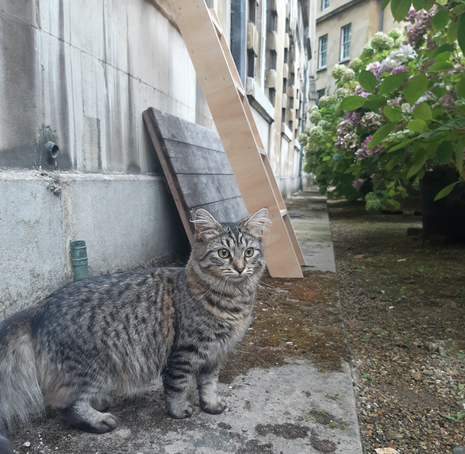 Jasper first appeared in the public eye in 2016 when the library started bringing him in for student visits after librarian Clare Trowell posted a photo of him on social media for publicity purposes which had much more than the desired effect.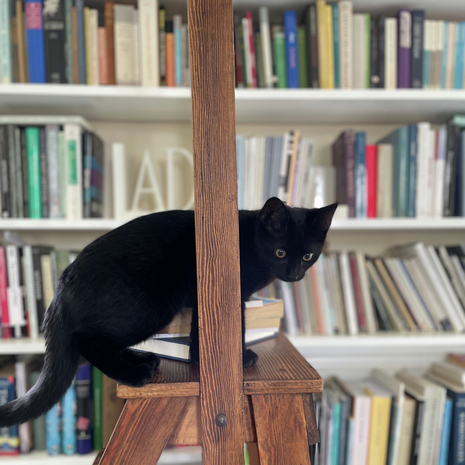 The Jasper sessions now run every term in a room in the library where students can book free tickets to play with him in small groups in puppy therapy-style sessions. However, Jasper's allure makes people go to all sorts of lengths to meet him. Varsity has heard that students allergic to cats have taken medication to meet him, and tickets for the events have sold on the black market for up to £20.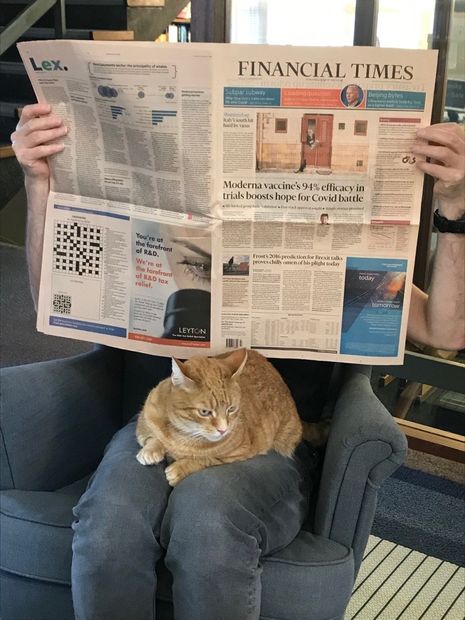 The pets of Cambridge might not be as exotic as bears anymore, but that doesn't mean that there aren't any good four-(or three) legged stories nowadays. In fact, rather than keeping a bear captive in college accommodation, students are now being freed by animals. Whether it's Odysseus, Silly, Mavis, Finch, Baines, or Jasper, it's clear that students are having their stressful Easter term days brightened in the simplest of ways.