Elizabeth Paton enters our call with a wide smile. She slotted our interview in between back-to-back meetings, carving time out of what I can only imagine is a very hectic schedule. The current position she holds as International Style Correspondent at The New York Times sees her dissecting the intersection between fashion, business, politics and sustainability. We sit down and discuss her start in journalism, investigative stories and the next generation of creatives.
On entering the industry
Graduating from Oxford University in 2008, the global situation Paton found herself in was akin to the present, pandemic aside. The financial crisis had struck, economic downturn ensued and Britney had a public meltdown. The parallels are uncanny: we are entering another recession and the #FreeBritney movement persists. Given the bleak prospects, her initial instinct was to pursue a career in law.
"The world was going to hell and I felt like I needed a secure job", she explains. Pursuing fashion journalism seemed neither stable nor safe. However, after a two-week internship at The Sunday Times, she found herself at the cusp of the digital age. Setting up the online platform of the newspaper, Paton's stint in the newsroom became a full-time job when she was offered a role in the Style section of The Sunday Times.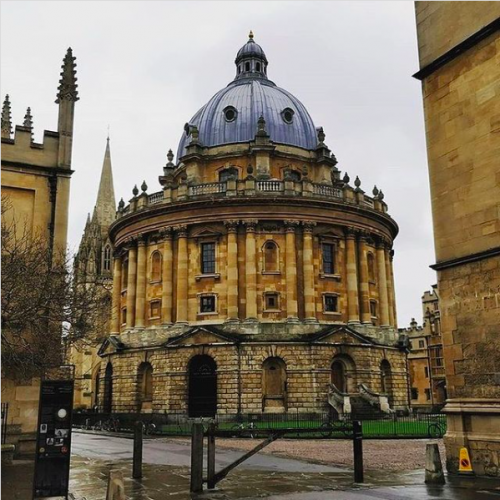 Yet it was only after working as a corporate reporter at The Financial Times that her unique reporting style developed. She recalls "looking into brands in a way that had not always been done before". Under the guidance of Vanessa Friedman, Paton's boss-cum-mentor and chief fashion critic at The New York Times, she "learnt to look at fashion fundamentally as a business. Historically, it was seen as a 'women's play thing', and the fact is that it is a multi-billion-dollar, powerful, global industry. I will continue to look at it with that business lens."
Her response reminded me of Miranda Priestly's monologue in The Devil Wears Prada about the degradation of fashion to "stuff". Paton too is committed to unpicking any denial of fashion's importance, albeit without the patronising tone of Meryl Streep's Wintour-inspired villain. "It just makes me want to write more about the industry because there is so much to write about, so many interesting characters, so many developing newslines, so much that people have yet to uncover."
"Historically, [fashion] was seen as a 'women's play thing', and the fact is that it is a multi-billion-dollar, powerful, global industry."
On journalism
I asked Elizabeth whether a marriage between journalism and activism can ever exist. She takes a moment to pause, before candidly commenting that that type of journalism is already out there, although this is not what she does. "My role as a journalist", she explains, "involves equipping consumers with information that can help them make the best choices. I am not telling them what choices to make but I am showing them the way the fashion supply chain works and how brands operate."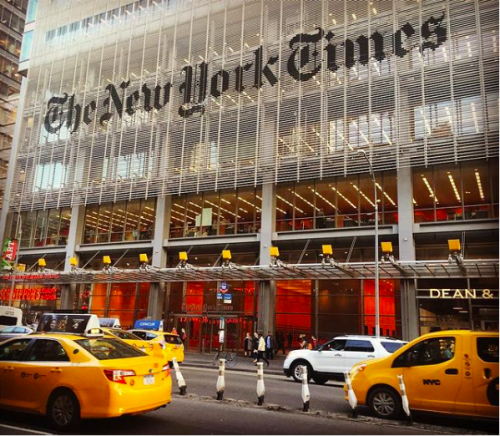 Paton admits that she, too, has bold opinions on the issues she tackles, but to express these views would mean departing from her position as a fashion journalist to an opinion columnist who brazenly wears their leanings on their sleeves. She is determined to stay impartial while still shining a light on companies and holding people with power to account.
And Paton stays true to her word. The recent sexual misconduct claims against fashion darling Alexander Wang were uncovered by her reporting. As a regular on the fashion week circuit, it must be uncomfortable for her to attend shows for brands whom she publishes investigative pieces on. In a Fashion No Filter interview, Paton admits that while she has never been banned from a show for her reporting, plenty of other journalists have not shared a similar fate.
Does Paton fear standing up to some of the most respected names in fashion? "If I was scared or swayed by it, I would be in the wrong job. It is not easy or fun calling a company out and having their communications head scream at you. It is not easy speaking to Alexander Wang's massive Hollywood lawyer team and having them tell you that you are a stain on the reputation of The New York Times."
"It is not easy speaking to Alexander Wang's massive Hollywood lawyer team and having them tell you that you are a stain on the reputation of The New York Times."
That said, she does not endorse cancel culture. Engaging in a constructive dialogue, she says, is of paramount importance for an industry that desperately needs solutions on sustainability, diversity, and representation, among other things. She is, however, grateful for the backing and support that the Times lends her, a luxury that her freelancing colleagues may not enjoy. "Whatever comes my way, I just have to grin and bear it. That is part of the job and I am proud to do it." How charmingly British.
On her writing process
Working for The Sunday Times, The Financial Times and The New York Times makes for an impressive resume. If LinkedIn was a game, Paton would likely be declared victor. But she insists that her writing process is very much like everyone else's. "It takes me a while to get going unless I have a deadline. With a bigger piece, I can often sit there for a full day and experience a full panic over my choice to pursue journalism in the first place. I tend to germinate on every little thing and for me, usually the hardest thing is how the story starts".
Muttering quietly that "Vanessa will kill me if I say this", she admits that, like any journalist, there are stories that she is asked to write versus the stories she wants to write. Her journalistic prowess dazzles in the latter articles, which she finds the most fulfilling and stimulating to write. Some of her more popular pieces discuss the ethics behind prison labour as well as the relationship between anti-military protests in Myanmar and the clothing industry. "What you want to feel as a journalist is that you are providing something meaningful to the conversation, that you are moving the needle or broadening the systemic change within an industry." This ethos comes with its own set of challenges.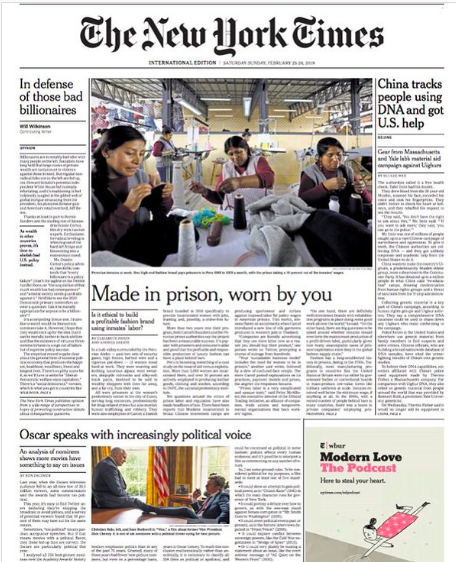 Paton notes that "as people's concentration levels lapse, stories are getting shorter and shorter. To condense a month's worth of reporting into 2000 words and make every single sentence count is difficult." Since the state of modern media operates at a rapid pace, users inevitably gravitate towards truncated stories that can be commonly found on Twitter and Instagram – almost half of adults in the UK receive their news on these platforms. How, then, should publications encourage readers to engage with journalism beyond the botched headlines plastered across social media?
I suggest watchdog accounts like Diet Prada, boasting over two million followers, as a potential way to increase meaningful engagement with content. Paton expresses initial apprehension, before explaining that when an outlet (like Diet Prada) spotlights your story, on one level it is useful since they thrust your story in the centre of a wider conversation. But when a story is not properly credited, that is, of course, frustrating. Recently, Diet Prada featured Paton's reporting (without any form of credit) on the Alexander Wang controversy, sardonically calling it the 'Wangover'.
On sustainability
"We are at an interesting inflection point in this discussion."
"We are at an interesting inflection point in this discussion", Paton acknowledges. She recounts that the fashion supply chain was largely concealed from the public eye up until about ten years ago. The advent of social media helped to expose the underbelly of the industry, providing consumers with information on the provenance of their clothes. With buyers becoming increasingly aware of the environmental costs incurred through fast fashion, I asked whether she felt that the onus was placed on consumers to solve inherent problems within the industry.
Responsibility, she says, should be shared but not equally. Brands ultimately must bear the burden with their immense wealth and power to pioneer change. While there is no question that 'conscious consumerism' has gained traction, a problematic disconnect still exists between what brands pay lip service to and what they actually implement. Our role as consumers, on the other hand, is to act with our wallets – the most meaningful form of protest – and Paton strives to help us do so.
Guilt-tripping consumers into resale when the market for affordable clothes is highly limited illustrates how slow fashion is often steeped in privilege. Nonetheless, she cautions against viewing slow fashion as a panacea to the crisis; buying second-hand clothes online still requires shipping costs and washing. "To suggest there is some silver bullet that is going to fix the paradox between fashion and its environmental footprint is misleading. For every climate change protest and Greta Thunberg-esque figure, there are a lot of kids who just want to look hot on social media."
"For every climate change protest and Greta Thunberg-esque figure, there are a lot of kids who just want to look hot on social media."
On the next generation of fashion creatives
As a journalist on the scene for the past decade, Paton is now joined by upcoming voices. Where she, along with writers like Imran Ahmed and Vanessa Friedman, were once at the vanguard of fashion journalism offering a fresh perspective of the industry, newcomers are beginning to enter the media landscape as well. This is a change that she embraces. I ask her for some names to look out for and she mentions with great enthusiasm Whitney Bauck, Alden Whicker and Pam Boy as emerging voices in the field.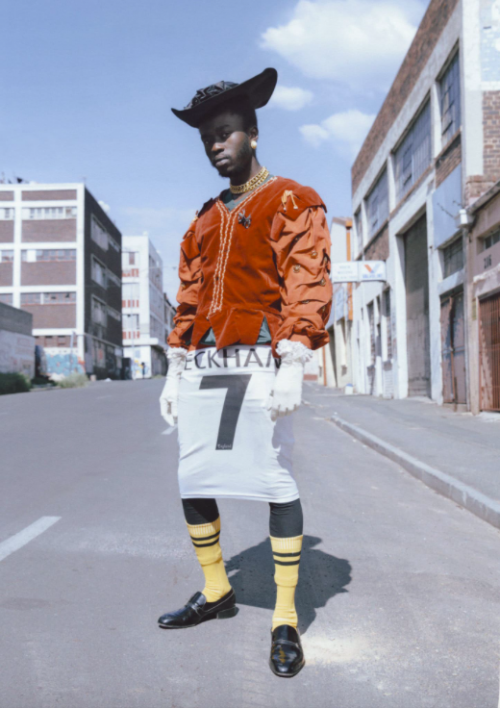 The first name, however, is Ibrahim Kamara: stylist, artist and recently appointed Editor-in-Chief of Dazed magazine. Paton has a close affinity with his work because she reviewed his graduate project from Central Saint Martins in 2016. "I just loved the pictures so much that I went along and decided that I wanted to write this little piece about him and I did. He was so sweet and thankful – I guess – at the time and I never quite forgot what a lovely person he was. So to see him then grow from a promising young student to now being one of the most influential stylists on the scene right now has been great to see."
It is the same generosity that Paton showed Kamara five years ago which she kindly shared with me. I emailed her twice (after unashamedly sliding into her DMs) requesting an interview and to my surprise, she replied with excitement. Paton has interviewed the glitterati of the industry – Christopher Bailey, Miuccia Prada, and (badgal) Rihanna herself – but still spoke with the utmost patience during our conversation. While the future of fashion may seem bleak, her reporting provides a silver lining amidst this despair. Her work gives us a dash of hope at a time when we so desperately need it.