I ventured into the library that was once voted Cambridge's best dressed study spot to see if I could catch some of Sidgwick's stylish students at their worst. Many of the mildly stressed students I ambushed claimed I had found them on a fashion "off day", before tentatively allowing me to photograph them. That said, none of these self-proclaimed mid fits resembled the pyjama-oriented outfits that often haunt my college library. Instead, these students donned a wide variety of outfits, proving that there is no one way to look good while studying.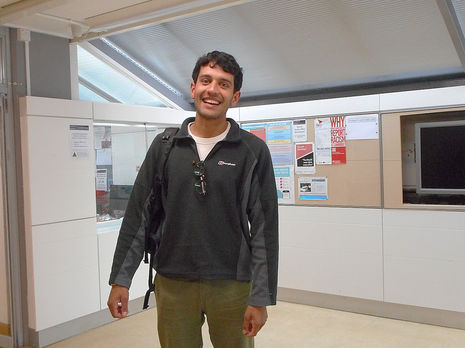 An assortment of cosy jumpers and comforting items were worn well in the Seeley, coupled with a variety of quirky graphics and unique slogans. The slouchy silhouette extended to quarter zips and cardigans – a "Sidge-boy" staple. Grandpa-esque pattern knits and fleece-y tactical jumpers were paired with baggy trousers of various complementary colours. When something as small as sitting in the wrong seat or being too cold can derail the multi-hour study session you had planned, comfortable clothing is key. Lightly flared leggings and billowy maxi skirts were shamelessly paired with Birkenstocks or Crocs, somewhat of a middle ground between comfort and fashion (sadly not pictured).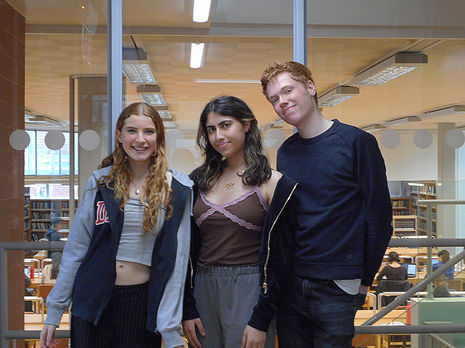 Tank tops that could no longer grace Lola's dance floor were repurposed, paired with joggers and hoodies. Lacy corset tops and vests also shifted from going-out to studying-in attire. The items were still styled classically with cargos and low waisted trousers, reminiscent of a time not too long ago when Thursday mornings were for nursing hangovers, not past papers.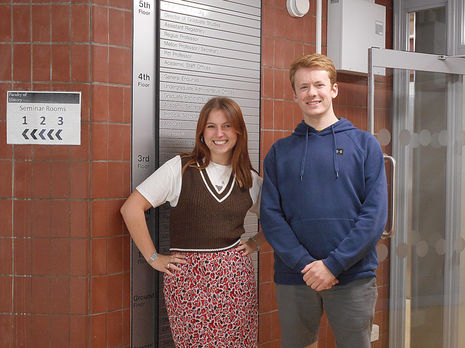 Others committed to the more studious aesthetic. Boxy blazers overlaid V-neck sweater vests and pinstripe dress pants. Heeled ankle boots and loafers allow for a deceptively confident stride, while perfectly-distressed leather trench coats allow the wearer to present as if they were effortlessly on top of things. Business-casual outfits quickly thrown together allow conscientious students more time to read (or at least pretend to read) the many books on their reading lists, and still make it to their final supos on time.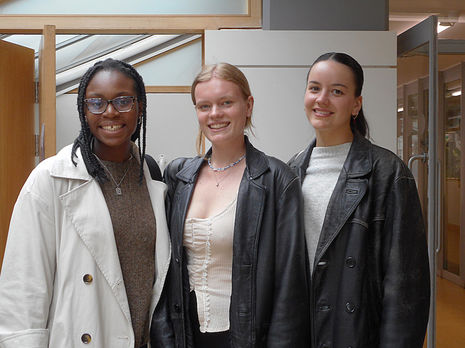 Large hoodies were regularly seen in tandem with light cotton shorts in a somewhat wishful bid for summer, using outfits to manifest a swift transition into a carefree post-exam existence.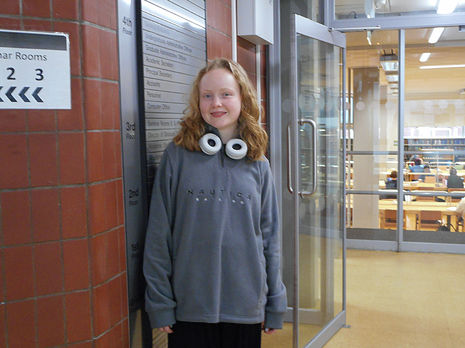 People wore defiant spring colours and patterns under bright loosely crocheted pieces; despite the muggy weather, some were tentatively bringing their linen trousers out from hibernation.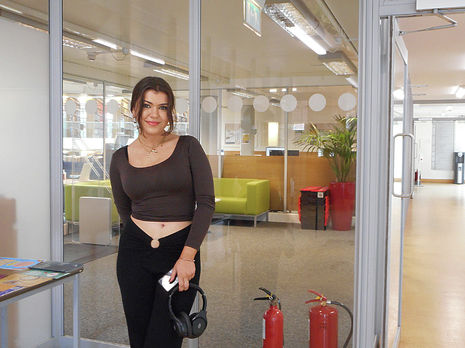 Classic library accessories were in high attendance – clear proof that with headphones draped around your neck, anything can be a library fit. Statement tote bags containing only some half-finished gum and a pretentious (unread) novel were swapped out for hefty cross-body bags and backpacks, stuffed full of library books, essay plans and extensive notes.
Overall, the Seeley-goers I encountered illustrated that exam season fashion is different for everyone. Some people become inseparable from their emotional support crewnecks. Some people start dressing for the holidays they just booked months in advance, and for some, the only thing separating their fit from going out attire is the wired headphones on their heads and the iced coffee in hand. Either way, in Seeley it's clear that just because you're going through a tough time, it doesn't mean your wardrobe has to too.