Like many others, my time as a student is drawing to a close. On top of a sense of loss, anguish, and existential fear, the move into the working world also brings with it the question of the working wardrobe. Again, like many others, I have found myself an internship for the summer and one which absolutely demands a 'corporate-chic, please take me seriously' wardrobe. So what is internship chic? How do we maintain the individuality and freedom that we have acquired at Cambridge? And just because we are corporate sellouts, does our wardrobe have to be?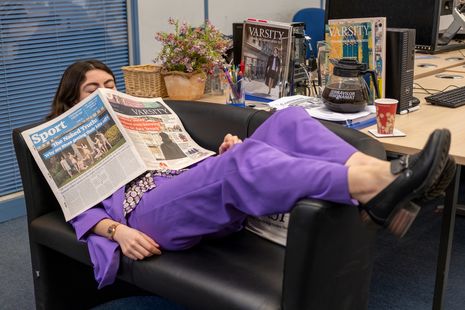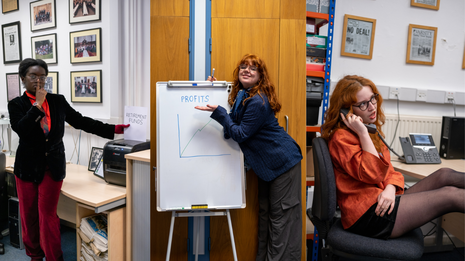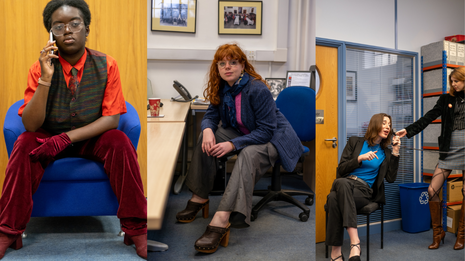 I recently took a shopping trip with one purpose: corporate wear. I personally have always adored the silhouettes and cuts that can be found in workwear. A tailored cigarette trouser, the proportions of a perfect blazer, the satisfying line of a shift dress. Yet as the day went on I grew weary. Not just at the extortionate cost and complete inability of the clothing industry to standardise sizing (nothing new!), I was dismayed at the sheer lack of variety. If black and navy are colours that make your heart sing then I am thrilled for you because you my friend are going to have a fabulous time shopping. But for anybody looking to add some colour into their wardrobe - good luck! A sea of greys, navy blues, blacks and the occasional beige met me at every store I went into. I want to make it very clear that I have nothing against neutrals. Like everything, they have their place, and as a money-deficient student, neutrals are the perfect tools for building a capsule wardrobe. However, there was a distinct lack of fun and enjoyment in the workwear available. Surely entering the corporate world should not mean that we abandon all personality and individuality? I fear my move into the workplace may be a jarring transition from the experimental and boundary-less Cambridge fashion scene.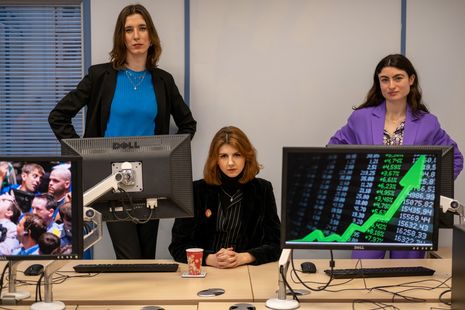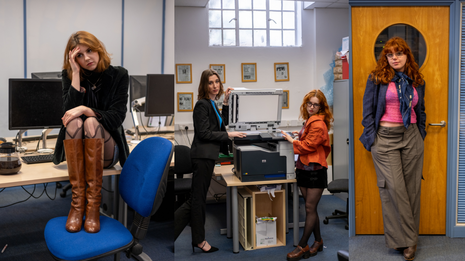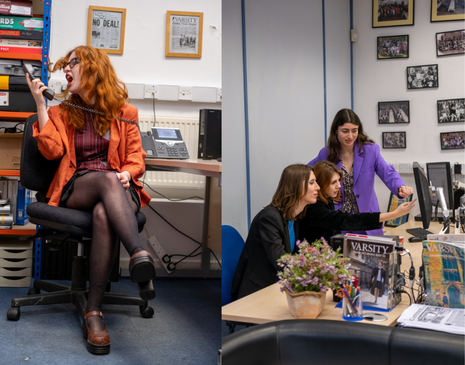 So how can we maintain our individuality and style in internship-chic? Colour, while difficult to find, is definitely an excellent way of injecting your wardrobe with personality. I especially love colour blocking and while suits, especially for women, are hard to find or expensive, trousers and a jacket in a matching shade is always a chic look. Pattern has not been present in recent trends, but easily brings life into workwear and can be extremely personalised. Whether it is florals, geometric or paisley, they tell people who you are. This personal flair can carry across from student fashion as well - those seventies patterns that you've been sporting have a place in your professional era too!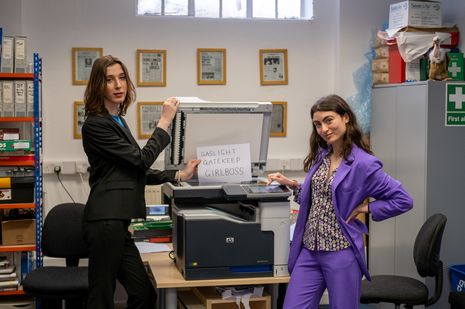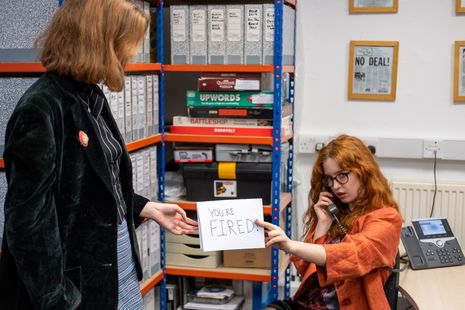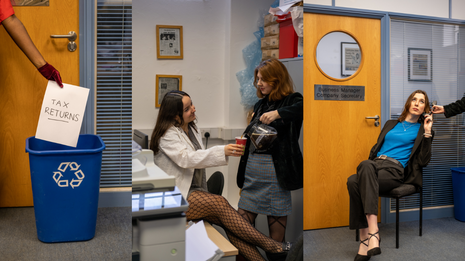 Accessorising is also a great way to bring flair to your style. This can be anything from a lipstick, a metallic hair clip or chunky jewellery; but whatever the form it will transform simple clothing combinations into unique fits. One of the most exciting aspects of current fashion trends is the variety of high-statement jewellery visible across fashion spaces. I hope to see this trend passing on into workwear as it elevates an outfit from forgettable to show-stopping. The accessories you sport on the streets of Cambridge need very little alteration for the working world. Those long coats and scarves are perfect for winter workwear and in many workplaces Doc Martens can be worn without side-eye from the CEO. This is just as well, as trying to buy work shoes, especially for women, is an exhausting and unfulfilling experience. Accept early on that shoes will either give you 50 blisters or will just be a bit ugly. Or both. Boots are great for winter, but as for summer shoes, I have much left to learn.
So does workwear have to be boring? No. There are ways of maintaining the iconic and recognisable aspects of Cambridge student fashion. And as I move onto the next stage of my life, the memories of the Sidgwick-girlie fashion scene will forever be with me.
Creative directors: Eden Keily-Thurstain and Isabel Dempsey