What do you think of when you hear "Varsity"? I mean Varsity sports, of course, and not this newspaper, which I know must occupy first place in all your minds.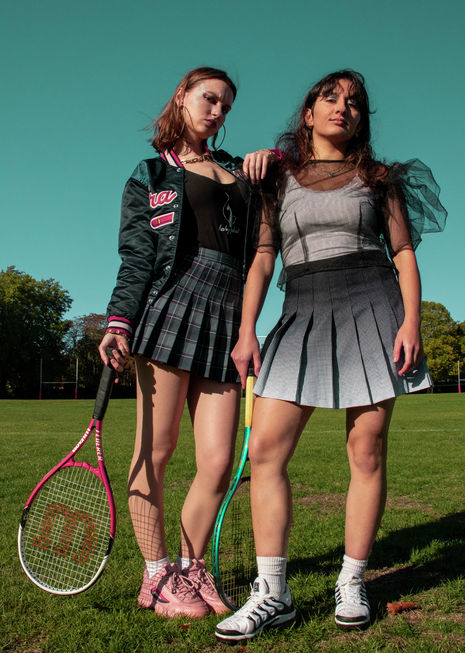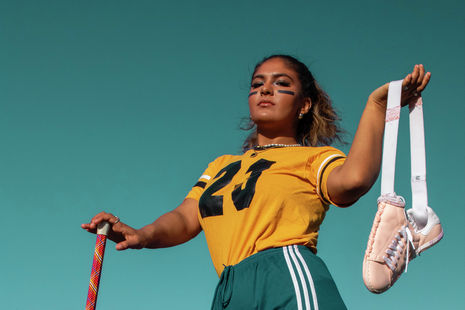 Matches, mouthguards, and men dressing like they're right out of Polo Ralph Lauren ads? Definitely. Stripes, sweat, and surging testosterone? Uh huh. Locker room talk, laps around the field and Lola's? Unfortunately.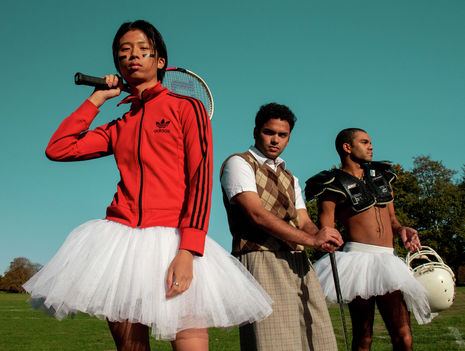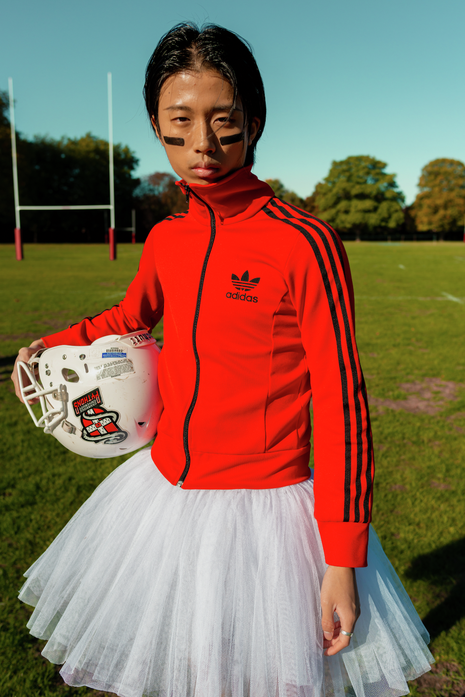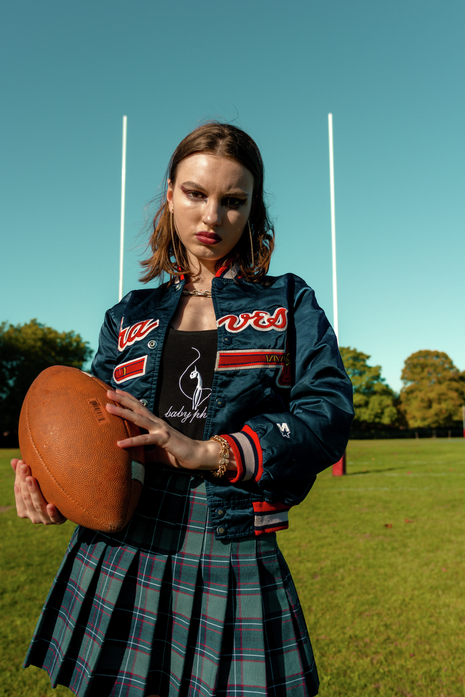 Too many sports place a dominant, violent, aggressive, macho male at its centre. Others emphasise the civility and grace of the modern gentleman, who don blazers and Rolexes on crisp green lawns. The body - its physique, strength, and how it is sculpted and dressed - have been at the heart of masculine ideals.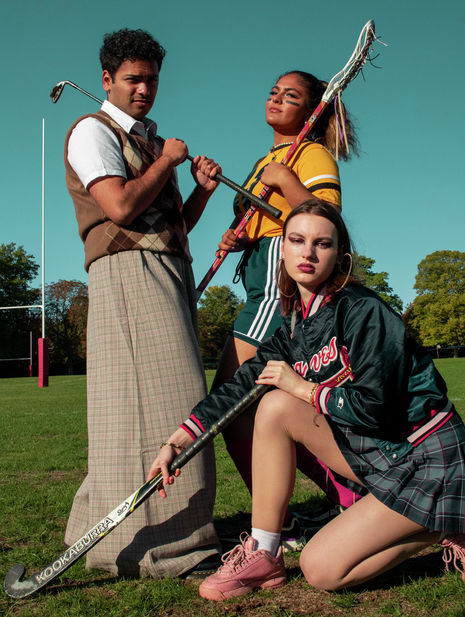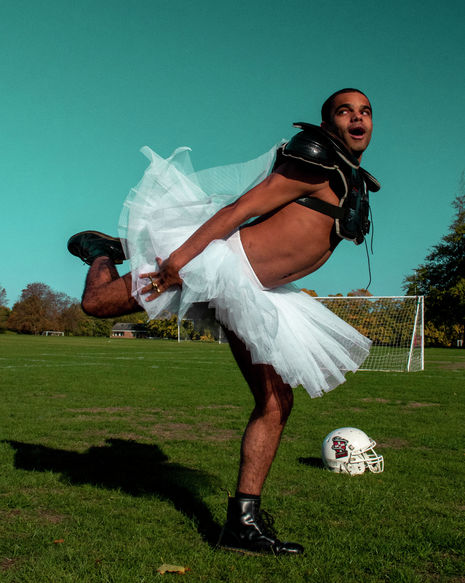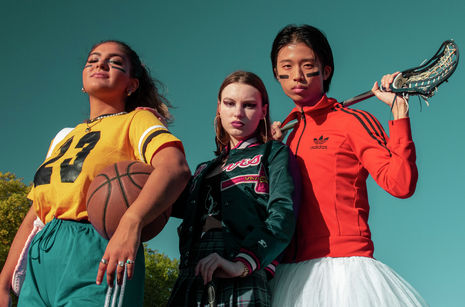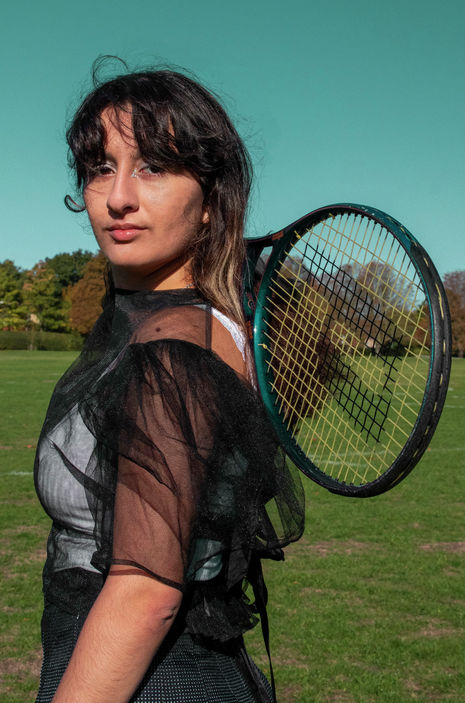 Varsity takes Varsity throws away these uniforms, ideals, and stereotypes, stripping sports back to what it once was - a method of play - and taking sportswear where it has rarely ever been - a campy, clashing, impractical, incoherent explosion of costumes.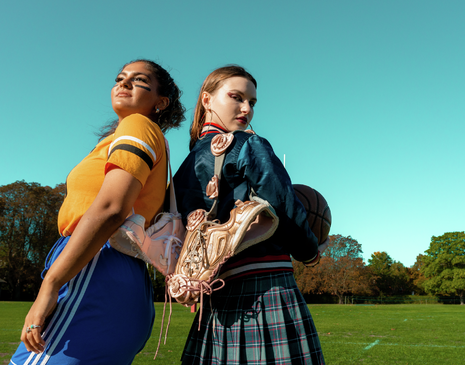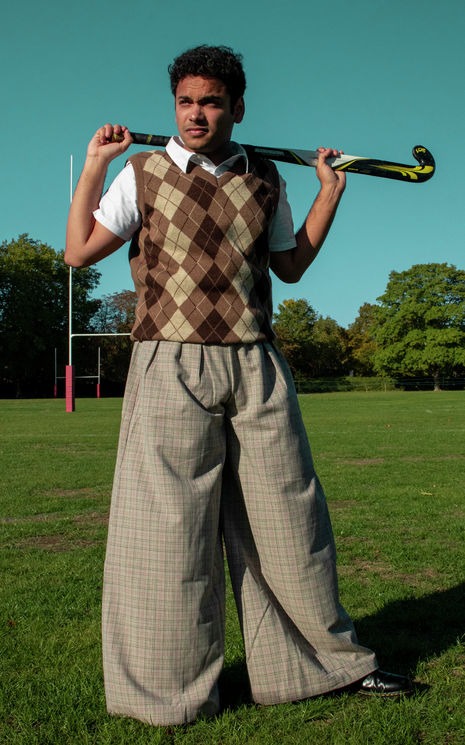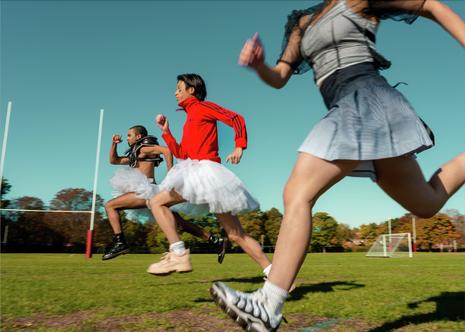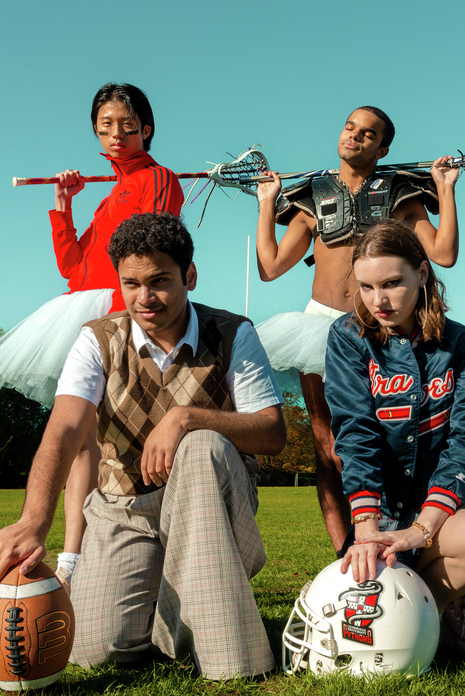 Creative director: Anna Chan
Associate director: Kasia Truscott 
Photography: Beth Baljak, Tobia Nava
Assistant photography: Arianna Muñoz
Styling: Arianna Muñoz, Beatrice Coulter, Freya Beard, Izzy Scott, Sarah Abbas, Sophie Campbell, Yen Min Ting
Set design: Phoebe Crofts
Modelling: Ghazal Seidi, Henry Rocha, Josh Osman, Olunibe Morgan, Niamh Gregg, Sanah Kashyap
Makeup: Ruweyda Sheik-Ali
Bags: Lara Bibiana Bazzoui @bibi.bazz