In Joanna Russ' 'The Female Man', women living in different worlds enter each other's realms, exposing social norms as constructed and teaming together to rebuild society. Loosely inspired by this text alongside a lockdown diary entry written July 1st 2021, 'Seeing me through seeing you' explores the journey from a surreal and atomised life to worlds opening and overlapping this year. During the pandemic, falsely fixed norms were proven to be constructs as individuals were segregated into their own worlds constructing fantasies or nightmares within the walls of their rooms. Varsity constructed seven sets inspired by each model's lockdown memories conjuring up a sense of fantasy, nightmare, childhood, surveillance, entrapment, sorrow and slump, playing around with how sight into other's worlds was distorted and only cyber connections possible. Yet boundaries have blurred this year inaugurating an epoch of self-discovery. Individuals have been able to understand themselves through experiencing a hybrid society again, reconstructing the self as we reconstruct the world. They are seeing themselves through seeing others... seeing me, through seeing you. Despite this, the editorial does not entrench a binary contrast between dystopian lockdown and present-day utopia. Varsity celebrates post-pandemic discovery as barriers of the room collapsed, worlds became hybrid and we began to refashion realities.
FANTASY / NATHAN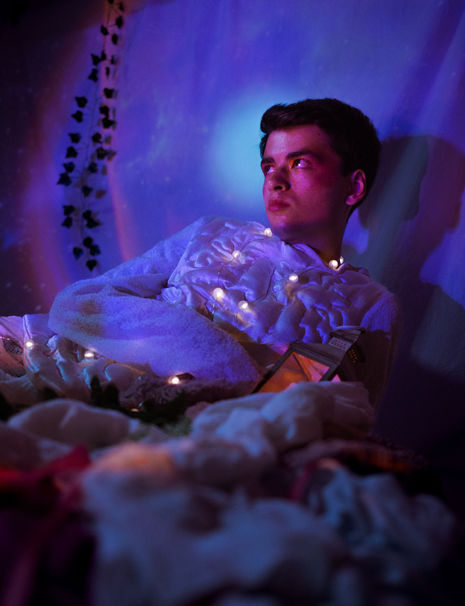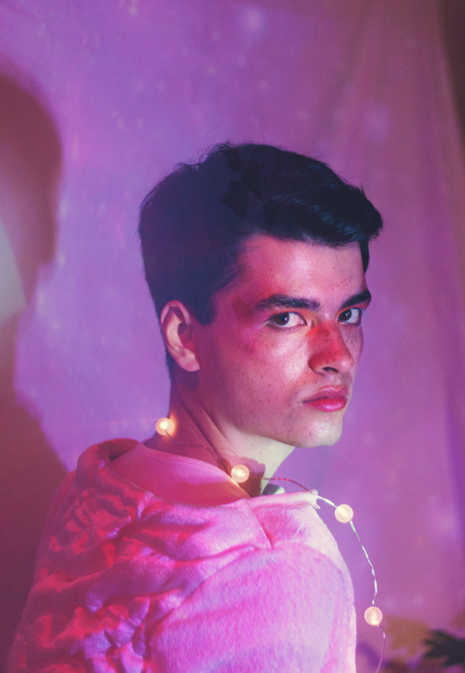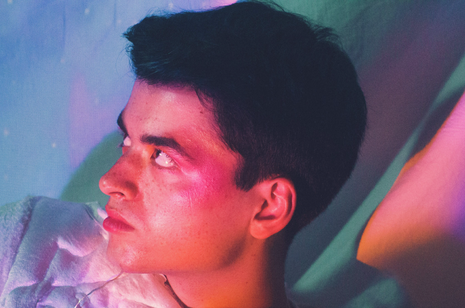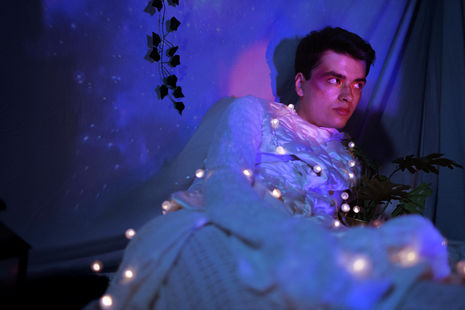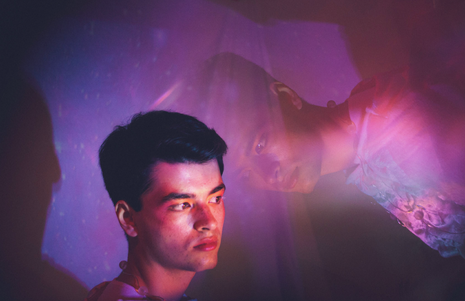 NIGHTMARE / OLUNIBE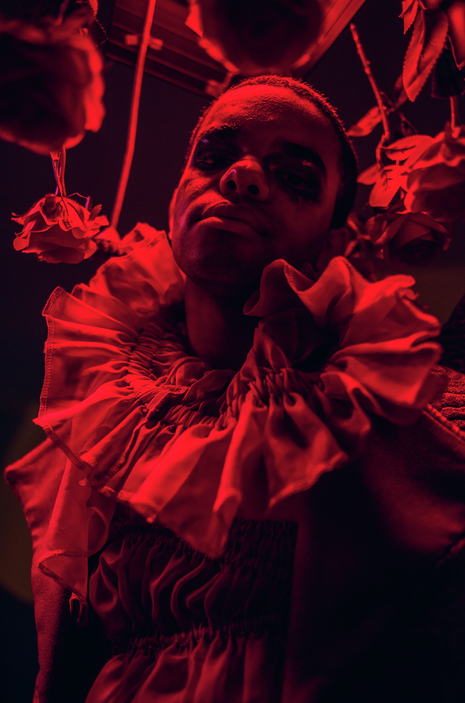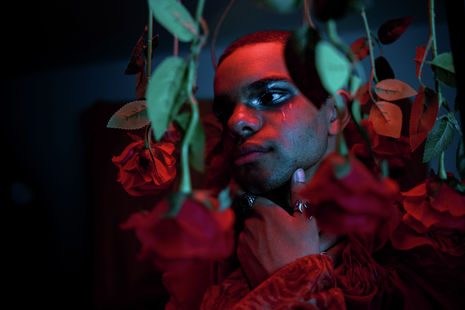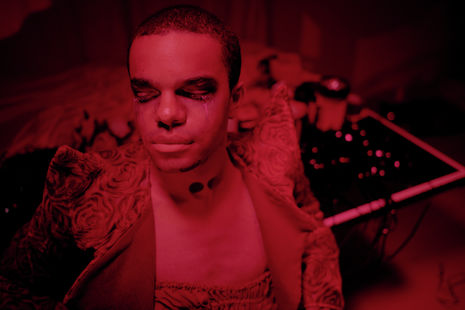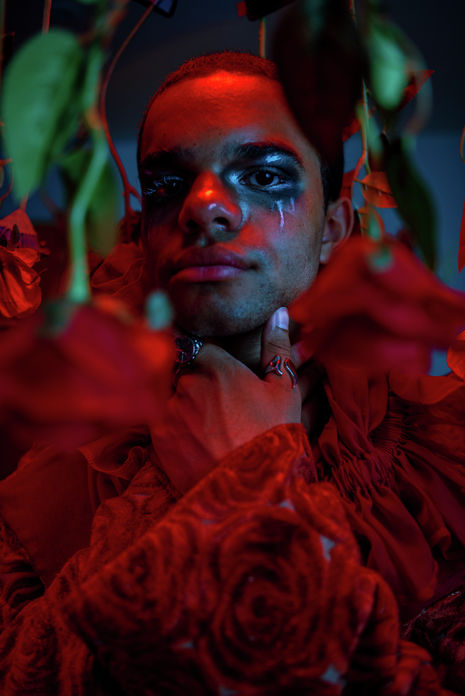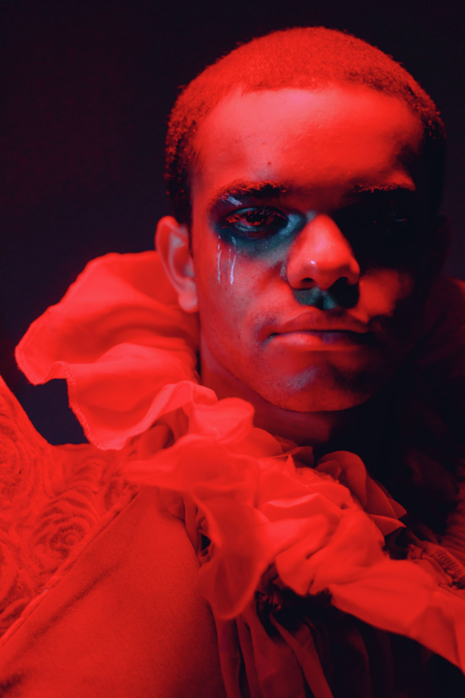 CHILDHOOD / OLIVIA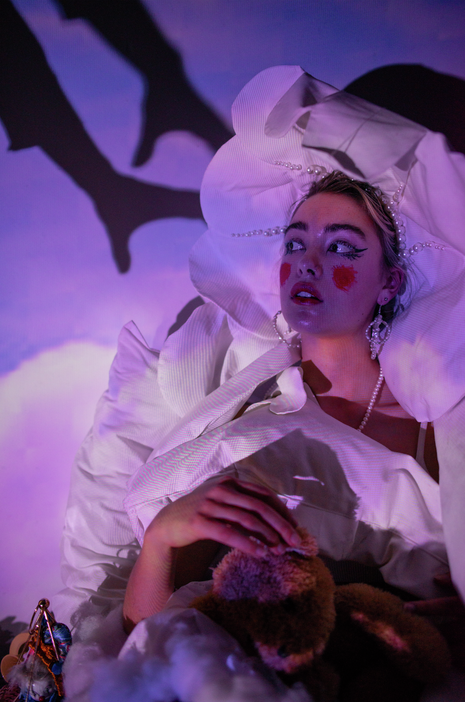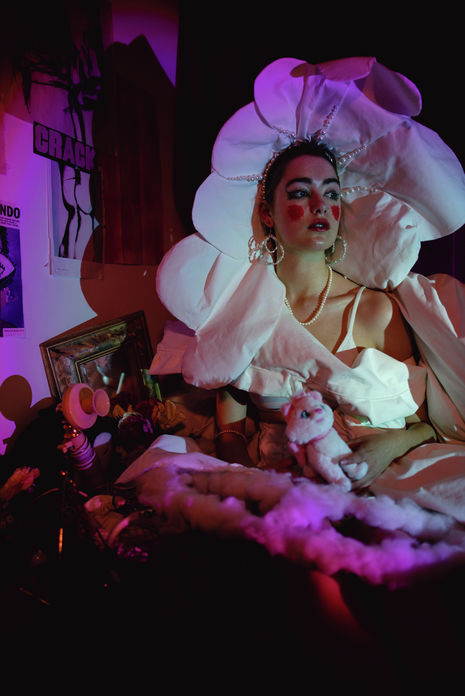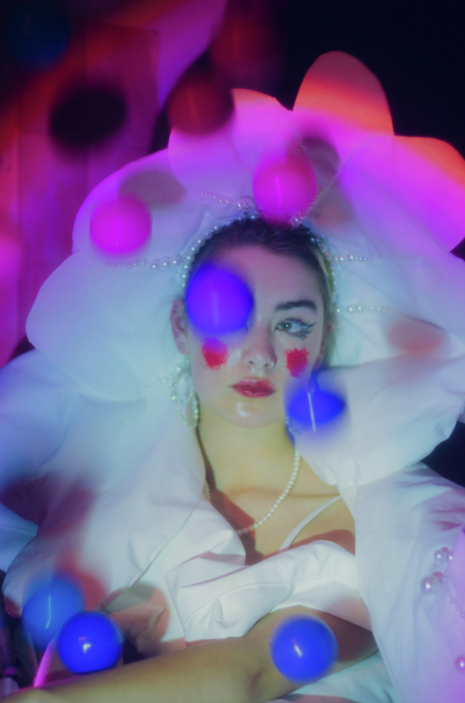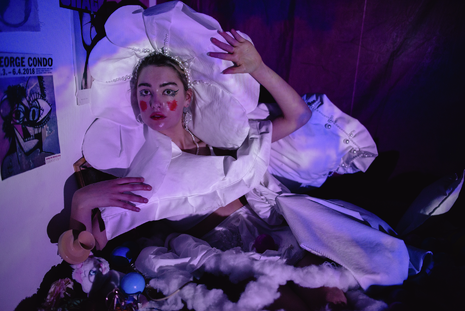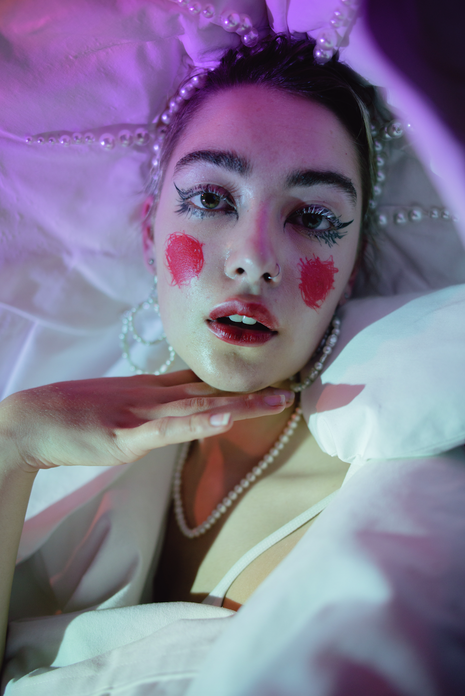 SURVEILLANCE / NIAMH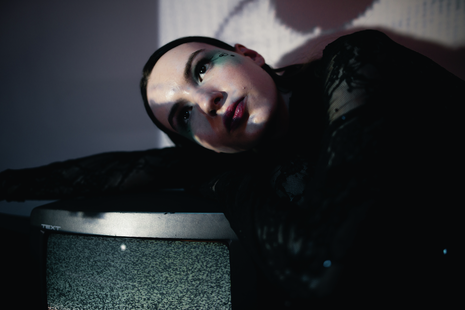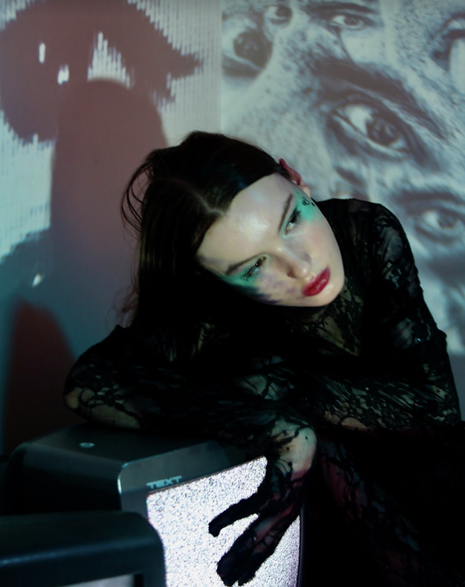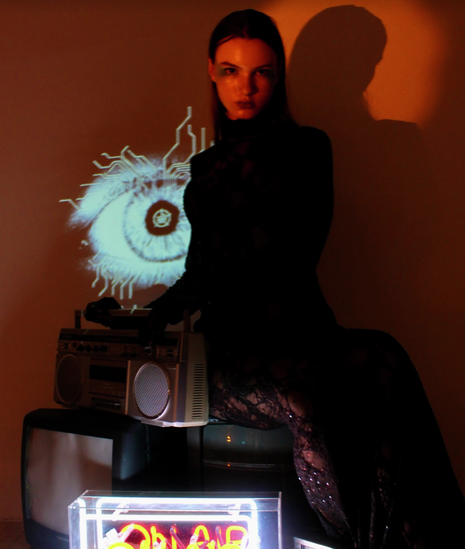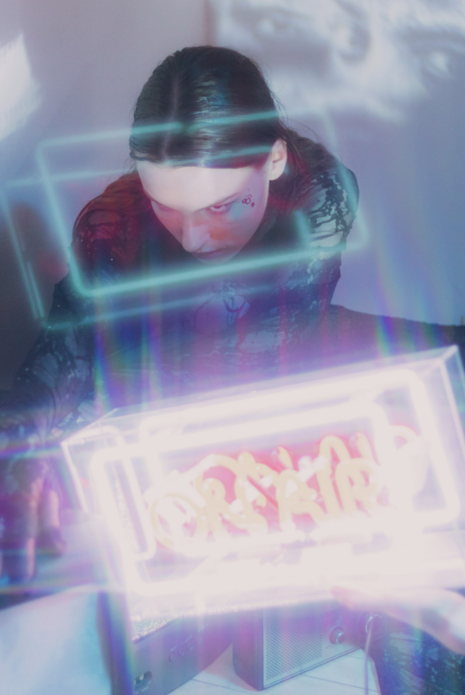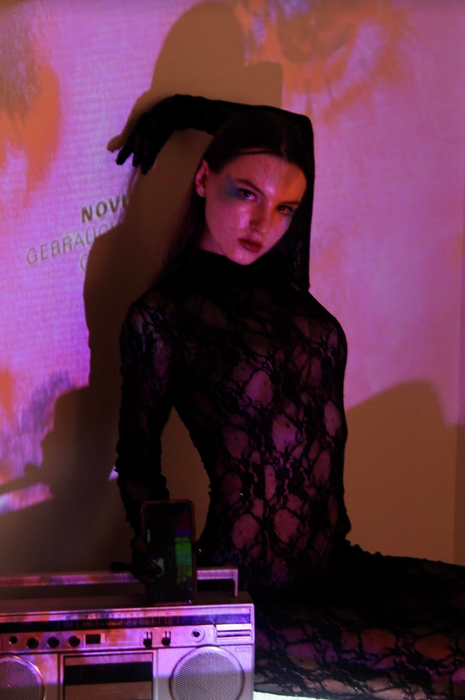 SORROW / EDOARDO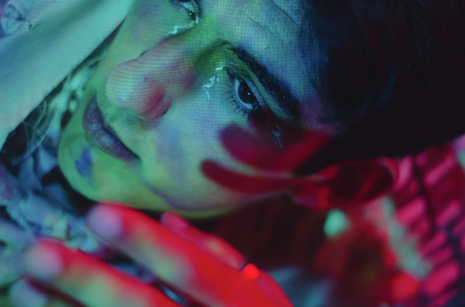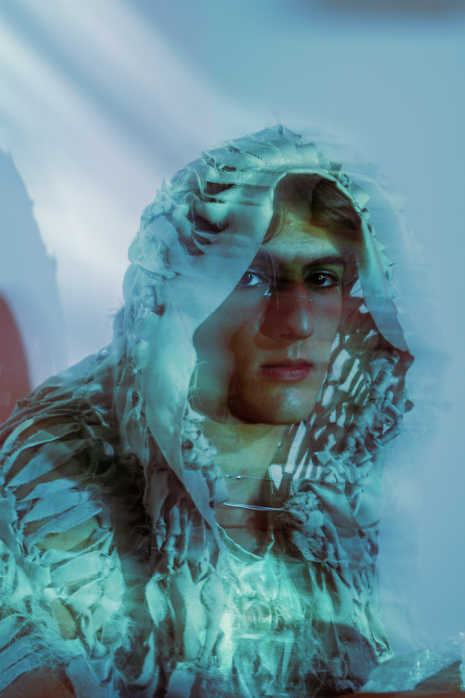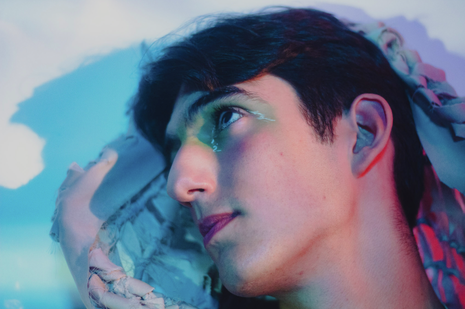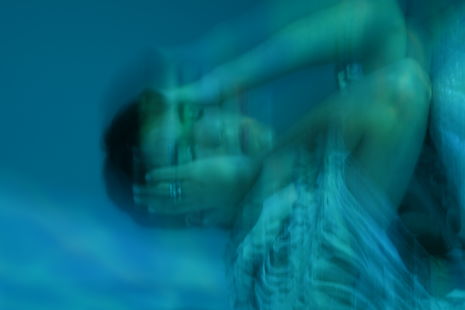 ENTRAPMENT / CHARLOTTE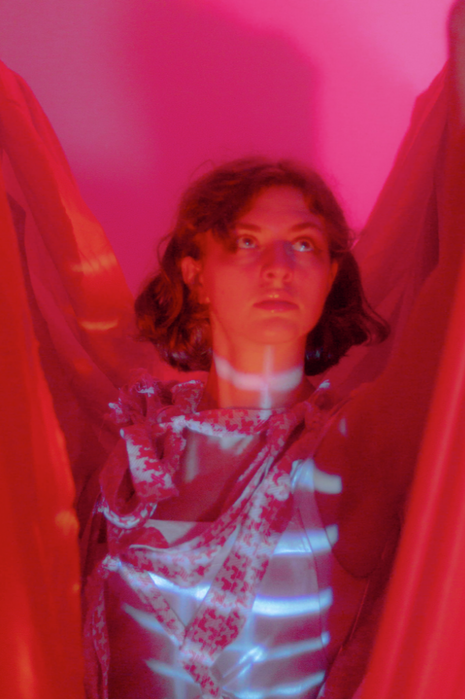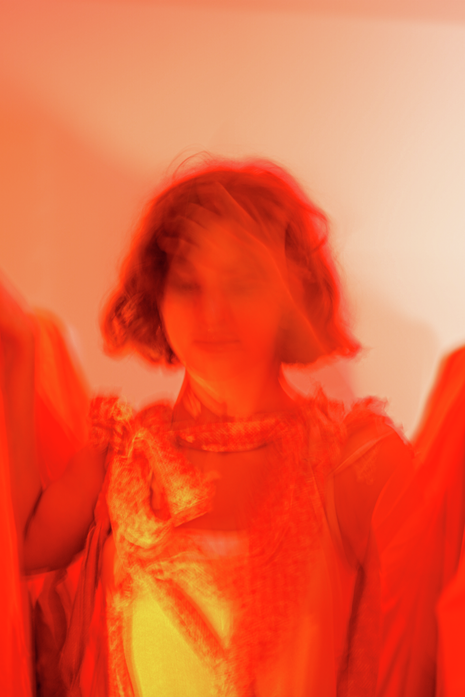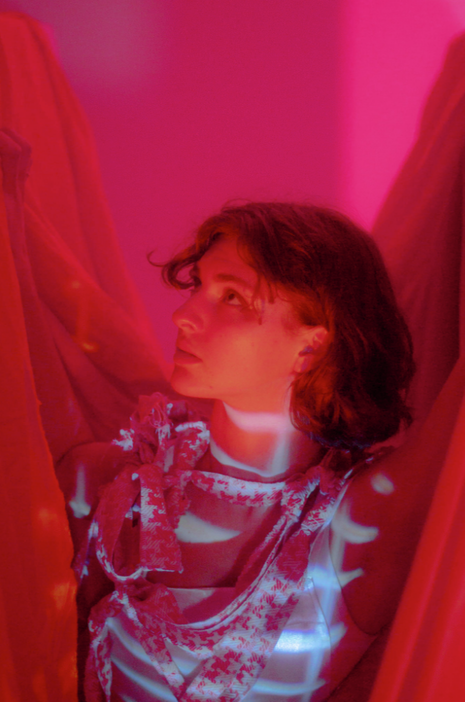 SLUMP / JUDE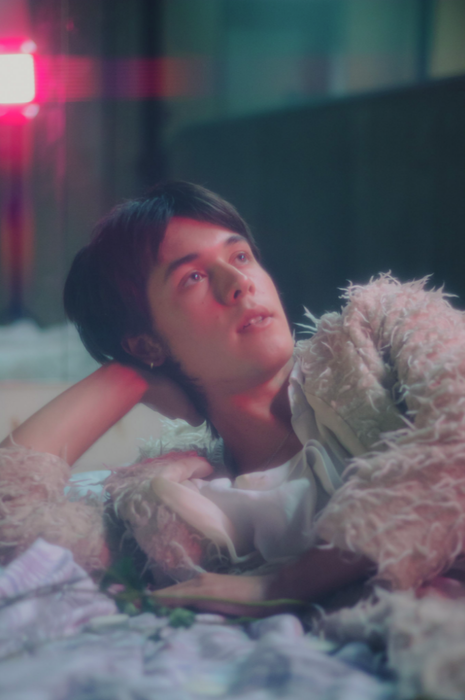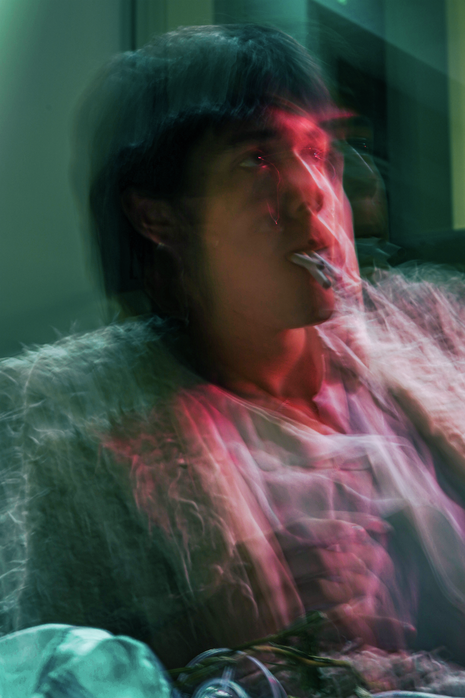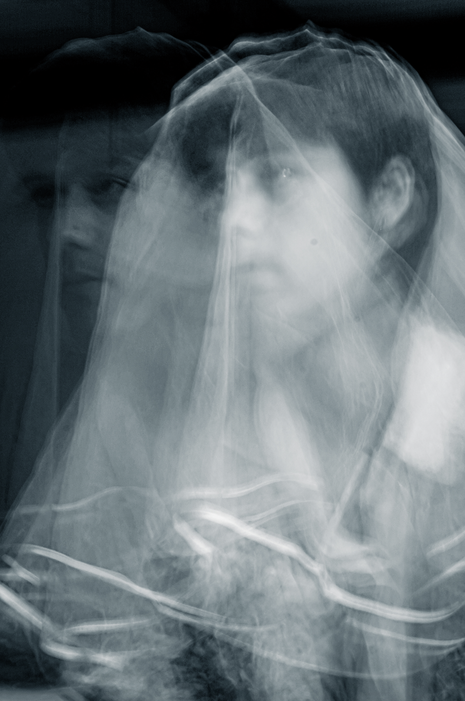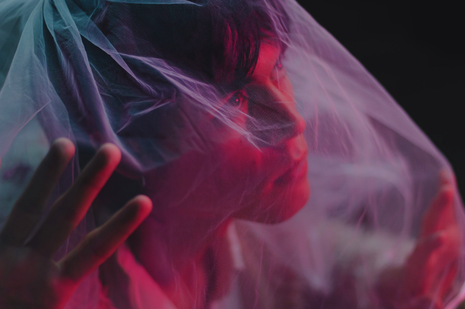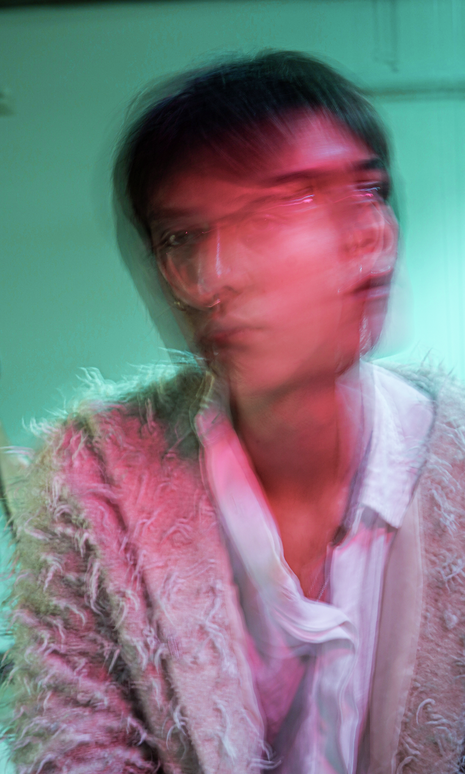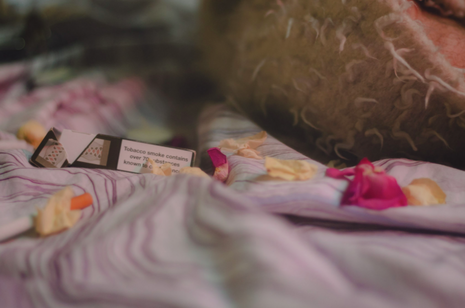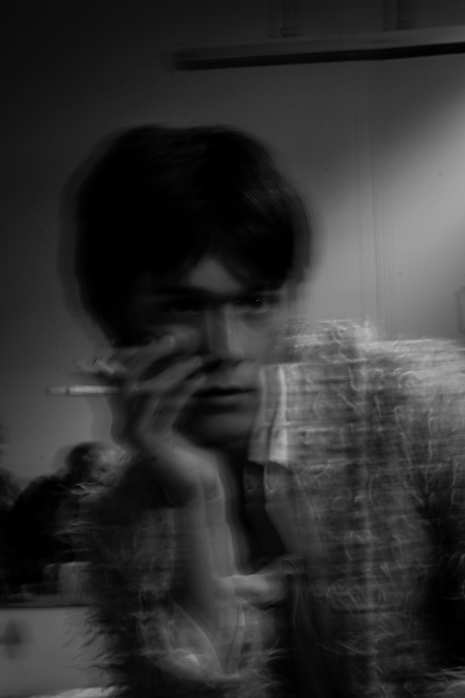 FROM SLUMP TO SELF-DISCOVERY / MERGING OF WORLDS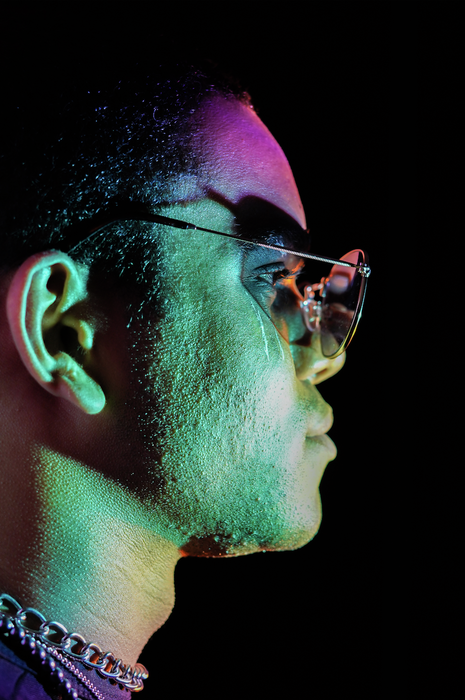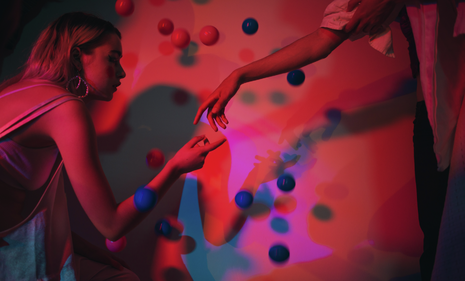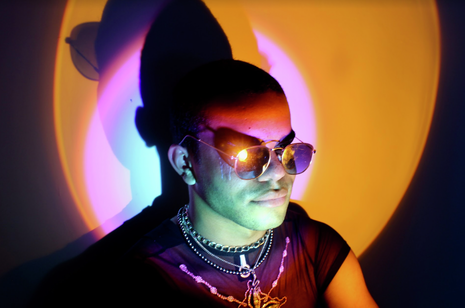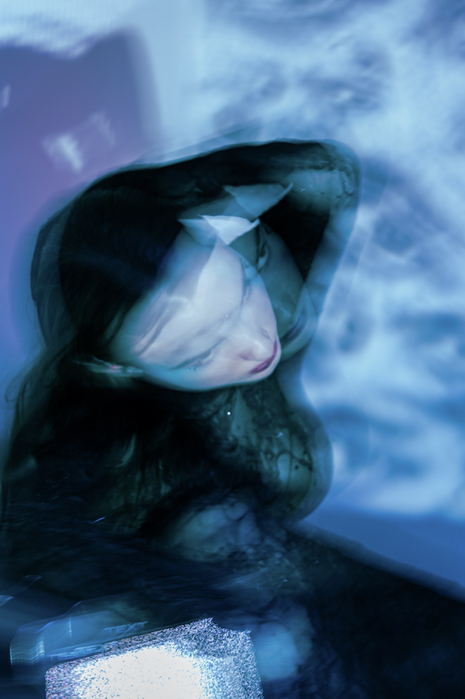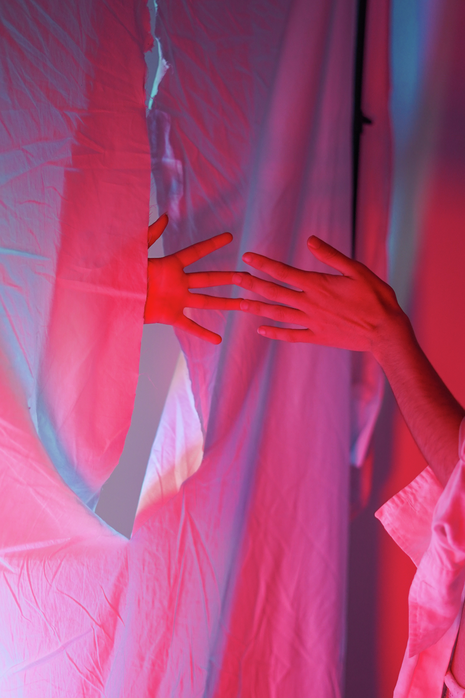 A LOCKDOWN STORY: A DIARY ENTRY FROM JULY 1ST 2021
I've spent most of this year feeling like I've forgotten who I am, but I don't think like that now. Looking back, I was clinging to a past self who didn't even know who she was.
This year I've experienced all kinds of emotions and lived in many different worlds in my head. I wonder if I'm the only one. I've felt a sense of fantasy, creating without limits, but also nightmare and claustrophobia trapped in this weird way of being. I've felt sadness over a loss of something intangible… maybe it's the loss of saying goodbye to an old life defined by grades and school and validation which I see now was a false life, a life based on made-up constructs, revealed to be an illusion the moment lockdown was called. I've become an adult in my childhood room, left to answer questions about identity which always laid dormant yet were buried by each responsibility and each essay over years. You can't run from questions when stuck in one room, cordoned off into the space between four walls, my face in one small box on one small screen on permanent zoom call.
University has been a surreal dream, or maybe dream is the wrong word, it has been living in hyper-reality, this strange existence and strange version of Cambridge. Sitting here, I don't know what but it feels like something is ending. I hope it's lockdown. I hope it's the end of rules and regulations but I'm not sure. Something is coming to a definite end which I can't name or see. This part of my life, of our lives, it's coming to an end now. I think it's time to stop and go out and live, properly. I need to realise that's enough now. That's enough. Time to move on.
THE TEAM BEHIND 'SEEING ME THROUGH SEEING YOU'
Creative Director: Lily Maguire. Creative Team: Vulture Editor Josh Osman, Head Stylist Sarah Abbas, Head Set Anna Chan, Fashion Director Kasia Truscott. Photography: Nana Ama Konadu Otuo, Tobia Nava, Dionysia Ellinikaki, Dominika Baerova, Celka Rice. Makeup: Otti Martin, Erin Tan. Styling: Beatrice Coulter, Lily Blue, Alice O'Brien, Izzy Scott, Yen Ming Ting, Maddie Evans. Set Design: Lauren Penney. Models: Nathan Fernandes, Olunibe Morgan, Niamh Gregg, Edoardo Chidichimo wearing Viliana Korueva. Olivia Bloore wearing Sakura Sen. Charlotte James-Hodson wearing Alejandro Martinez Herreros. Jude Jones in stylists' own.