Like many queer people, I was outraged at the recent New York Post article on lesbian fashion as a 'sexy trend'. The colourful and intricate whole of queer fashion had been homogenised, reduced to straight women wearing suits on the red carpet. The bottom line is: we don't all wear suits (shoutout to those who do; slay!). But it did get me thinking about how queer students' fashion identity changes at university and how Cambridge's queer communities respond to each other's style.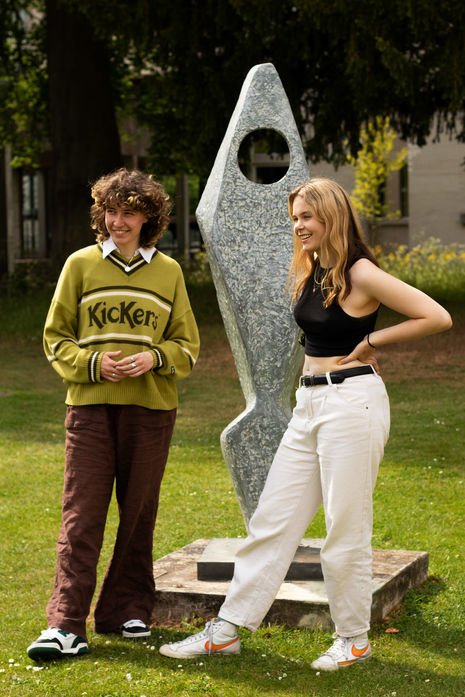 Jasmine (she/her/they) states she "came from a place where it felt like there were set looks and it often didn't land well if you challenged those norms." Indeed, a frequent struggle for lesbians who dress feminine is that the outside world views you as straight. This issue is less prominent at Medwards: "There's space to dress feminine as a lesbian which you can't really get away with where I come from, as you compromise making your identity clear."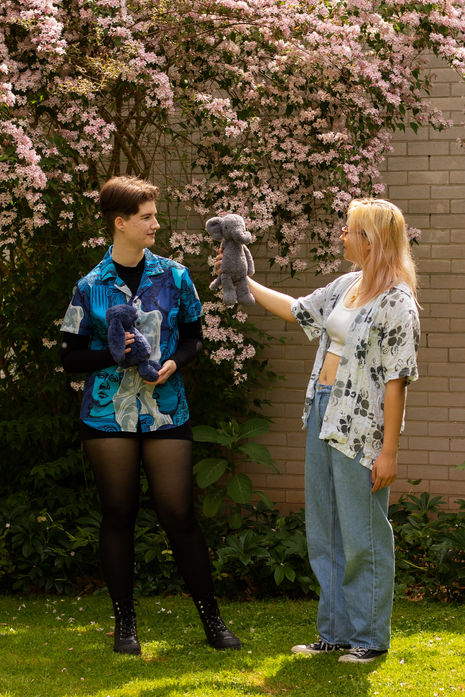 Stevie (they/them) emphasises that Medwards was "freeing" especially after sixth form dress codes: "I only came out as trans while at uni". Now, they can "see what levels of masculinity and femininity I'm actually comfortable with and dressing purely for myself."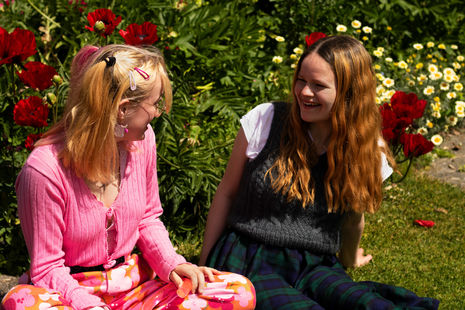 In true Cambridge fashion, Alice (she/they) approaches queer style through their subject, History: "I really like exploring vintage style and making my own clothes—I didn't dress very femme before uni, but I love having a connection to lesbian history and culture in the way that I dress." Alice adds: "[I'm] a lot less self-conscious about what I wear, especially when I'm surrounded by other people exploring their own styles, especially other queer people. It's really empowering to know that there's a whole community based around my identity."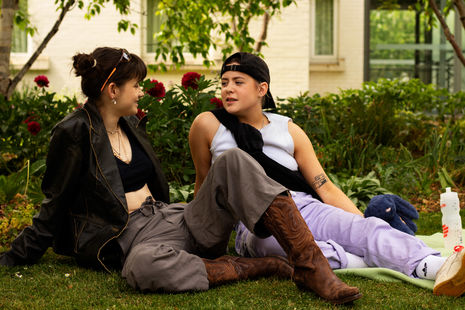 What makes Medwards and Newnham unique to Cambridge is their high proportions of queer students; this creates a field day for explorations of queer style. Molly (she/her) is a Fitz student who states: "Newnham and Medwards have a diverse and tight-knit queer community, which gives freedom for individuals to express their identity through fashion and [be] supported by a mass network."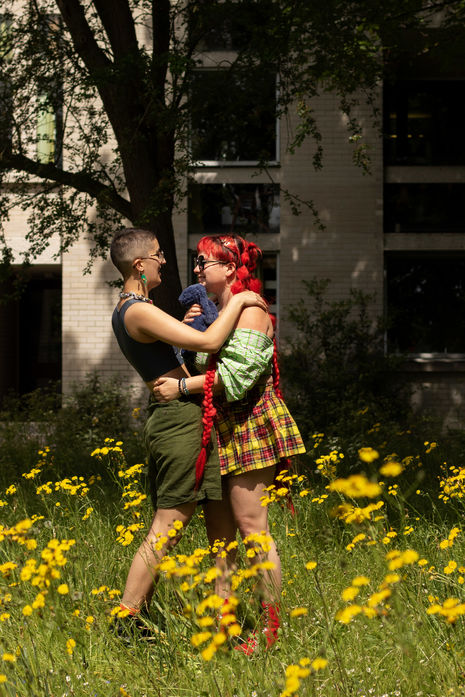 College environments can arguably make queer people feel boxed into the 'type' they're presenting as. Amelia (she/her) says she feels "overly perceived" when she wears a skirt: "Because I dress in such a masculine way usually, I end up turning heads, or getting comments (mostly positive) if I wear a skirt or something feminine. Sometimes I just want to live life and wear what I want without being noticed." This is exacerbated for trans students; although Medwards is outwardly a college that admits a multitude of gender expressions, cis-women are still the norm. Stevie says: "Obviously as someone transmasc in an 'all-women's' college I do feel quite separate from everybody else in terms of fashion."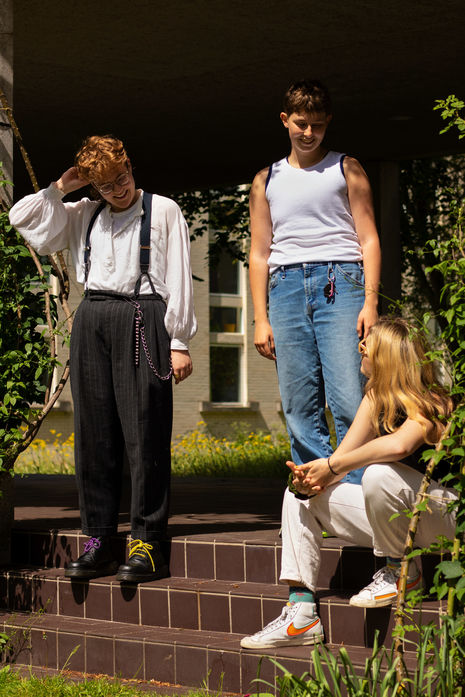 Indeed, the models interviewed said unanimously that Medwards is more of a 'hyper femme' environment than at Newnham. There are still major issues of diversity, visibility and recognition: Newnham's Gender Recognition Policy stipulates they admit students that are "formally recognised as female," In spaces still catching up with understanding queer identity, fashion becomes an even more important form of expression.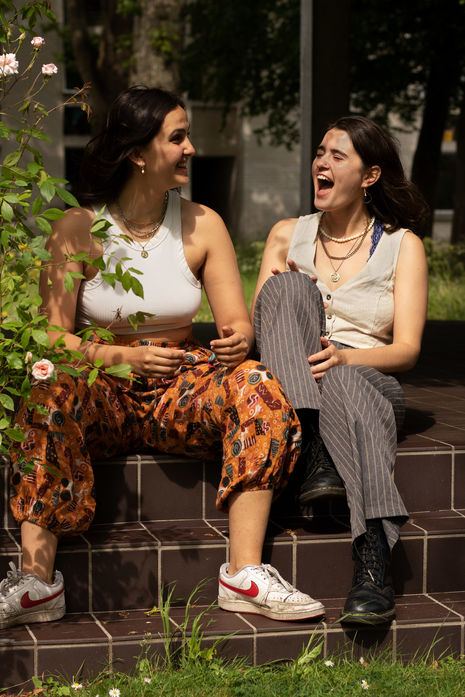 For me, Medwards has been a place to discover who I am aesthetically alongside people going through similar journeys. Stevie eloquently sums up the beauty of Medwards queer fashion: "The strength of the pride at both colleges is a force to be reckoned with." This is as important now as it has ever been.
Photography: Beth Baljak Interviews and text: Lily Kemp Direction: Lily Kemp and Anna Chan