9 ams. To be able to wake up for them is one thing. To be able to skilfully construct an impeccable outfit is another. Rocking up in joggers and a leavers hoodie just doesn't cut it anymore—at least not on Sidgwick site. There seems to be an unspoken law that entering the humanities hub of the town also means you need to bring your fashion A-game.
The Varsity fashion team took a trip to the Cambridge style hot-house to find out if the fashion lives up to the hype, or if Sidge-dwellers should reassign their time to their degrees instead.
Saul, Fitzwilliam, English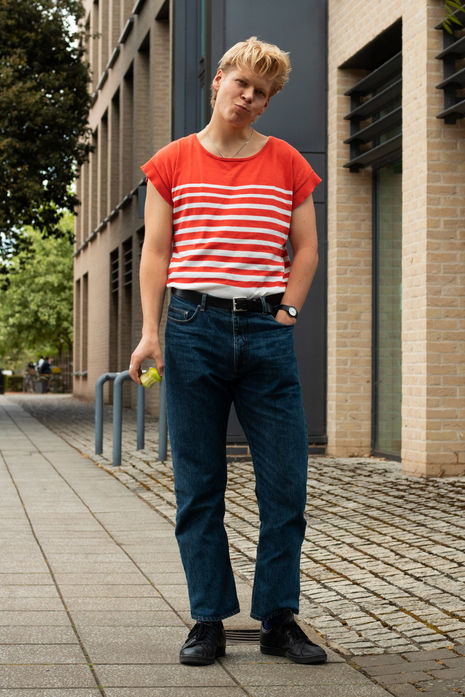 Saul's Sidgwick go-to is the fan favourite history library, where he likes to sit on the periphery to "look out and perceive, as opposed to being perceived." Here sporting a thrifted women's knit, he's increasingly been inspired by Harry Styles' experimental style that's unconfined to gender boundaries: "If you'd asked me a year ago I wouldn't necessarily have felt as comfortable wearing what isn't distinctly supposed to be for a man's body."
Anna, Clare, Law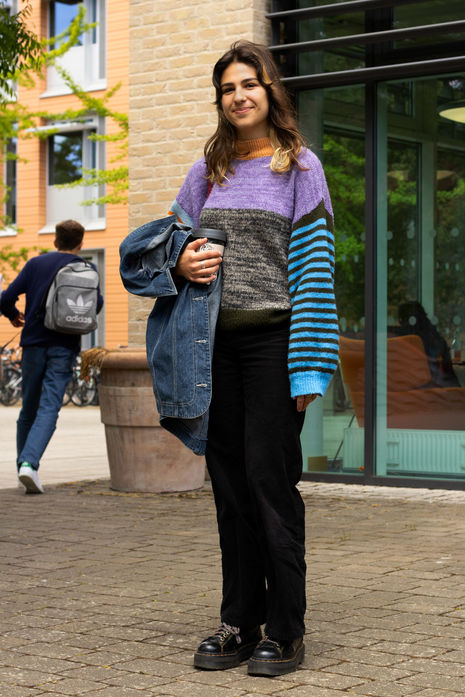 Anna's library of choice is Criminology—a slightly unorthodox one she feels is "very underrated." However, the infamous history faculty didn't go without mention. A library often criticised for being more social than studious, she compared its toilets to club toilets: "You always end up having conversations with people you don't know."
Olivia, St Johns, History of Art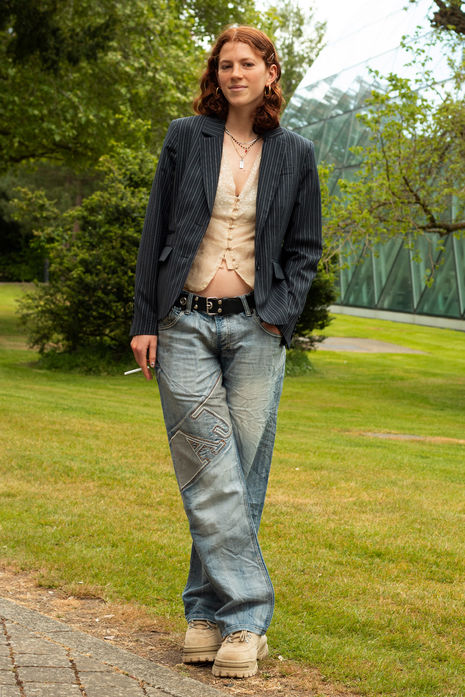 Not everyone thinks that Sidge fashion is the be-all-end-all: "It's just the library." Just like the rest of Cambridge, Olivia sources most pieces from charity shops, using the Olsen twins and Catherine Mackinnon as the blueprint. Optimistic that the Cambridge fashion scene is on the way up, it is no surprise all the stops have been pulled out by this History of Art student.
Weiyi, Churchill, Medicine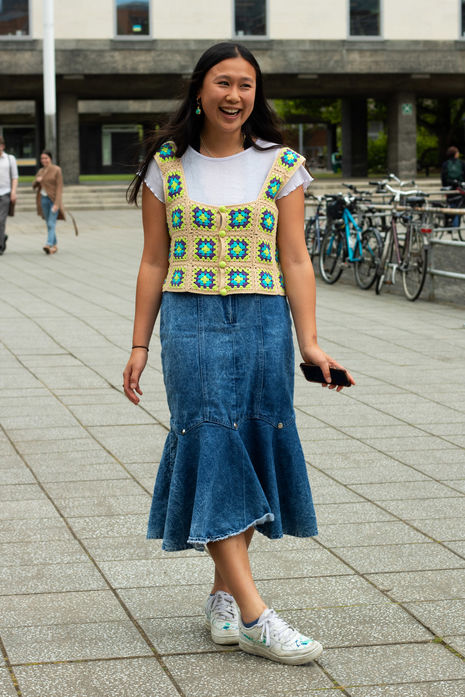 A medic on Sidgwick site? Unlike all the silly humanities students, Weiyi isn't fazed by the pressure to dress up on Sidgwick: "You do you, wear what's comfy or what you like wearing." Despite her academic rigour, her wardrobe is a fusion of "Depop, vintage shops and old clothes" with vibrant colours and textures.
Isaac, Christ's, English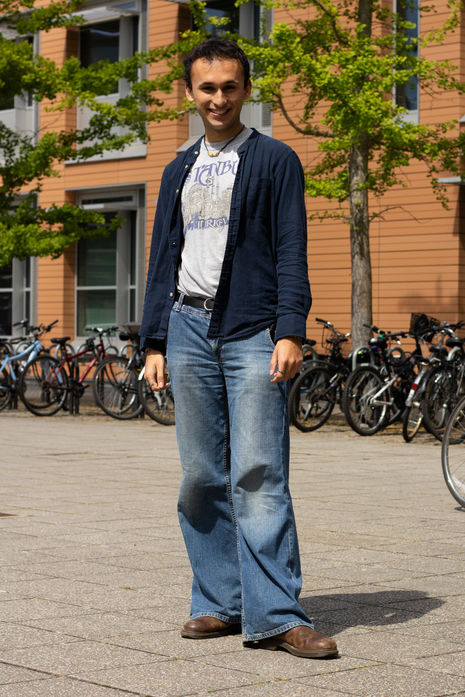 On brand for a Sidgwick-regular, Isaac's style staples are "baggy and flared jeans", often sourced from charity shops and markets. "I feel like you're always more productive when you're dressed well, ready to take the day"—so maybe sifting through our wardrobes for hours is worth it after all?
Amy, Homerton, Classics; Olivia, Queens', MML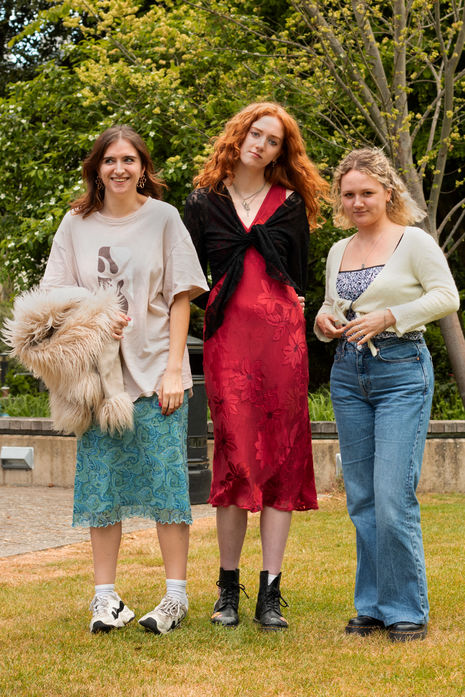 Having trekked all the way from Homerton, Amy never forgoes the opportunity to dress up on Sidgwick Site to "see and be seen." How to describe the Cambridge fashion scene? "Wannabe alternative. Not cool enough to actually be alternative, but we're trying." Ouch. Who's going to tell the Depop girlies that their Y2K cargos aren't indie?
Reuben, King's, Music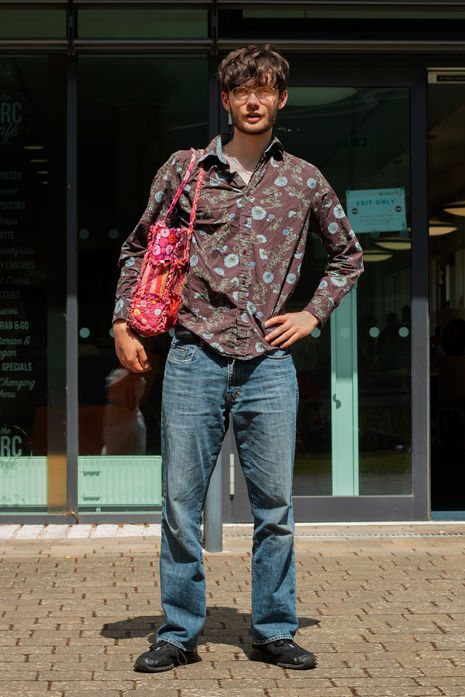 Reuben betrays his own college to award Robinson best-dressed, having seen the outfits on show at the bar after his rehearsals there. In terms of inspiration: "I really like Rothko paintings. It's just block colours so you can choose a painting and make an outfit from it." Just pretentious enough for Sidgwick.
Anna, Murray Edwards, History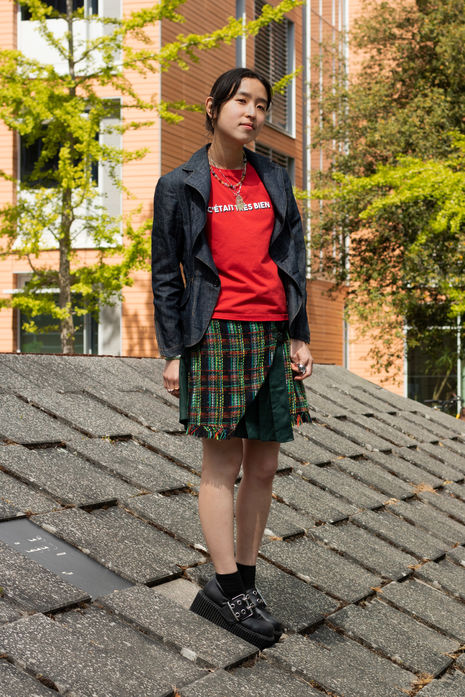 As one of our fashion editors, Anna has a duty to serve looks at Sidgwick. She's often found at the history library because she thrives "when surrounded by beautiful things." Her outfits are pieced together with bits from Hong Kong thrift stores and her grandma's closet. Recently, she's been drawing inspiration from the anime Nana—hence the plaid skirt, blazer and leather platforms.
Zana, Robinson, English; Marketa, HSPS, Wolfson; and Polly, Art History, Fitzwilliam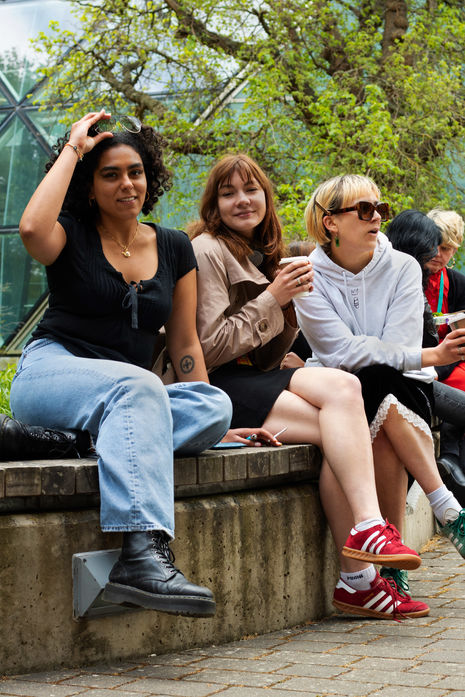 "I think we raise the hype... We are Sidge fashion," Zana quips: "I think there's like a mystique around it, but I'm more just like dress in what makes you feel comfortable." Polly takes inspiration from a punk band, while the others dress for 'Jason'—thankfully not a man, but what Australians call a sunny day. However, Polly raises a challenge: "Sigwick is good, but Scroope Terrace is better."
Gabes, King's, MML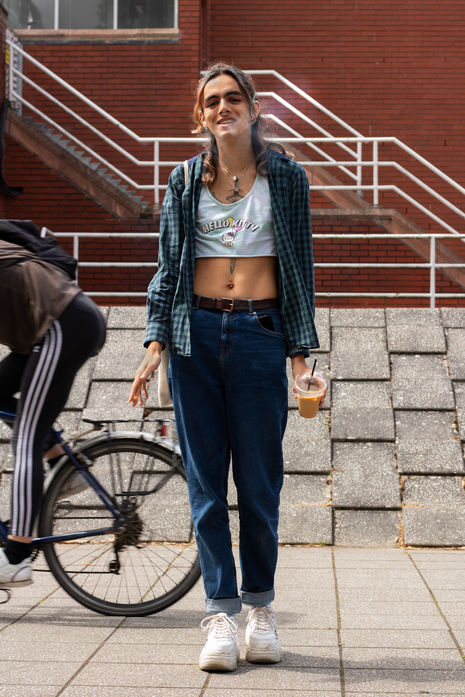 "I don't go to the library." Gabes' look is "very meticulously put together to look as if I've put very little effort in." For the actual loser library-goers, Gabes treats them all to an outfit that is "hyperpop-Grimes, a little bit dirty, slay."
Photography: Beth Baljak Interviews and text: Anna Chan, Layo Akinola and Sarah Abbas Direction: Anna Chan