Every year, Anna Wintour gets to throw a dinner party. Not necessarily for her own amusement, but for global entertainment. The annual Met Gala sees Hollywood stars and fashion designers rub shoulders with art patrons and politicians while the rest of the world wait with bated breaths to judge their favourite looks. This year's exhibition, titled "In America: A Lexicon of Fashion", is a timely introspection into the development of American fashion. 
Much like America itself, the Met Gala was a red carpet of extremes. There was the breathtaking, the outrageous, and the jaw-droppingly awful with little in-between. So with the high authority that any amateur university paper commands, we have put it upon ourselves to deliver our prized judgments. Allow us to begin. 
An Ode to Hollywood's Golden Age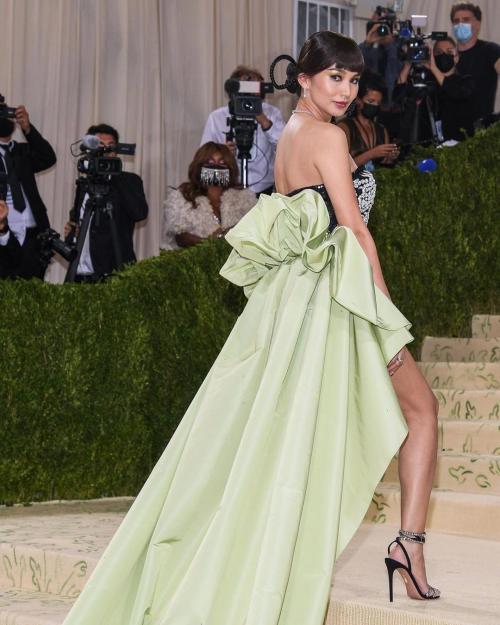 The legacy and history of America and its fashion were prevalent in the looks of many Gala attendees. Billie Eilish, entirely divorced from her typical grungy style, swept down the red carpet in swathes of peach Oscar de la Renta that resembled the classic, unrivaled elegance of Grace Kelly and Marilyn Monroe. Eilish also admitted inspiration stemmed from her favourite Holiday Barbie - a nod, overall, to the America of both her own generation and that of old Hollywood. Kendall Jenner's Givenchy look alluded to Audrey Hepburn's glittering white gown in 'My Fair Lady' with sequin fringe and an echo of the sparkling skirt's patterning, giving "as-classic-as-it-gets" a newly iconic, contemporary American "nearly-naked-Kardashian" twist. Emily Blunt paid homage to Hedy Lamarr in 1941's 'Ziegfeld Girl', although it somewhat lacked the utterly transcendent impact of her inspiration. But it was Gemma Chan's tribute to Anna May Wong, the Chinese-American actress of Hollywood's golden age, wearing Nepalese-American designer Prabal Gurung that was the most moving, inviting the question: who actually gets to be American? It is this kind of thought-provoking response to the theme that is demonstrative of fashion's capacity to speak volumes.
Glitzy American Glamour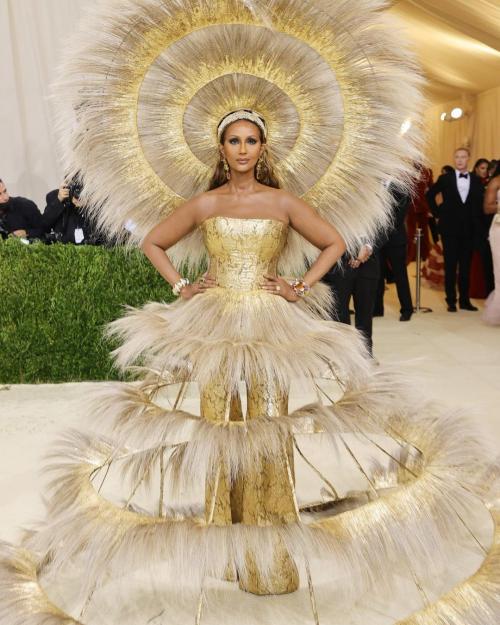 Other celebrities continued to manifest the glamour of Old Hollywood with dazzling and daring modern twists. Zoë Kravitz's Saint Laurent dress was wispy and revealing, netted with diamonds which were balanced by her braided hair in a sleek top knot. Imaan Hamman's celestial slip dress was equally risqué, creating a decadent but delicate modern look, barely-there but still divine in its sparkle. Glittering stars, which also adorned Anok Yai's Oscar de la Renta dress, symbolised both the American flag and the glamour of a bygone era.  
The theme culminated in Iman's golden showstopper gown which will undoubtedly leave its mark in the collective fashion memory.  Emerging designer Harris Reed dressed the supermodel in a baroque patterned metallic jumpsuit, alluding to the showgirls of Old Hollywood.  Iman glowed in the exquisite aureate details which reached right down to her painted nails, presenting a shining image of hope that will not be forgotten for years to come.  
An American Tragedy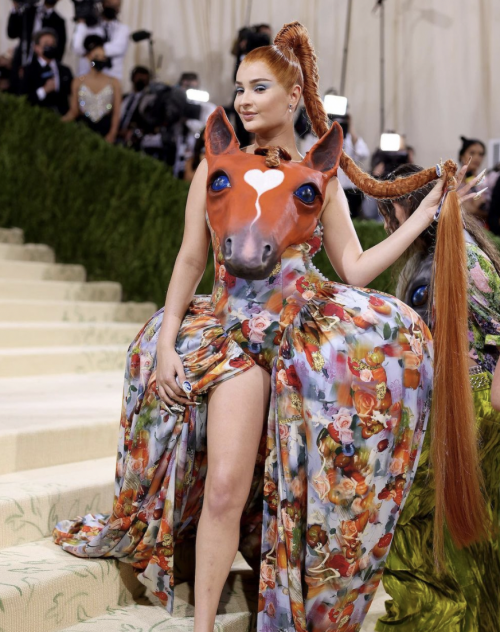 To start with our compendium of bad fashion, I feel I must discuss Kim Petras' interesting ensemble. I have come to accept that it does truly belong on the worst dressed list. Kim Petras was dressed by Collina Strada in a creation that must only have come about at 2am after a bottle of cheap wine made its mark. Taking the theme to new levels of petty, Petras stumbled upon the red carpet as a 'horse girl'. Suited to boot with a horse head bustier and a plaited mane of ginger hair, buttercup the pony was ready to play. I'm sorry Kim, I love it, but I have to also objectively hate this one.
Cara Delevingne's performative costume, however, I purely hate. I don't know what about 'peg the patriarchy' plus a smoky eye she thought would hit but it screams of the old H&M 'feminist' t-shirts. Undoubtedly, when I heard it was Maria Grazia Chiuri's work, it all made sense. I don't know when Chiuri is going to get the picture, selling feminism as a socially insensitive fashion trend isn't 'it', but apparently she still very much hasn't learned that lesson and we will be punished with her designs for the unforeseeable future.
Can Fashion be Political?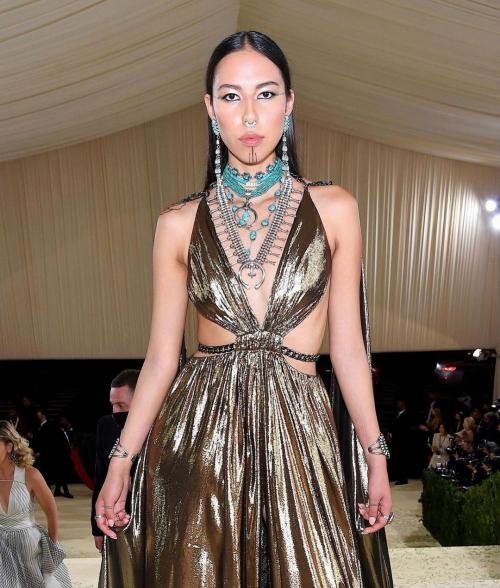 It seemed obvious that this year's theme was going to inspire a wave of political statements. Some were tastefully done, like Debbie Harry's Star-Spangled Banner gown by Zac Posen or Lili Reinhart's girly corseted pink gown embellished with 50 flowers, representing all American states. However, others were more blunt. Congresswoman AOC stole the show with her "Tax the Rich" dress signed Aurora James, founder of Brother Vellies while fellow Congresswoman Carolyn B. Maloney paid tribute to the Equal Rights Amendment with her dress in suffragette colours. 
Yet the one who deserves to be crowned "best dressed" is undoubtedly indigenous activist-cum-model Quannah Chasinghorse who, wearing a gold gown from Peter Dundas' collection with Revolve, displayed her traditional tattoos and turquoise jewels. Her costume was a reminder that America, before being George Washington's first Republic, was her ancestral homeland.
For The Boys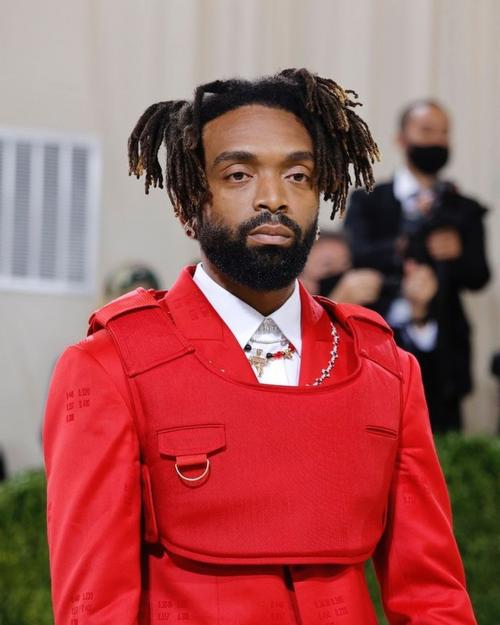 That many male attendees chose to don a drab, plain tuxedo did not go unnoticed by the fashion court of opinion. Just like the years before, a slew of men stepped out in their tried and tested suits. To them I say: go big or go home. Bar Channing Tatum's impeccably tailored Versace tuxedo, reminiscent of John Kennedy Jr's 1990s New York wardrobe, the Jimmy Fallons and James Cordens who played it safe are not worthy of any further mention. 
Meanwhile, those who poured effort and thought into their outfit deserve greater attention. Co-host of the evening, Timothee Chalamet, led the pack in a Haider Ackermann jacket and a Rick Owens turtleneck paired with Converse sneakers. His ill-fitted white ensemble was lackluster for an evening where he was set to look his best. There is only so far his white-boy-of-the-month status can take him. But fellow heartthrob Evan Mock dazzled on the red carpet in a Thom Browne suit and a leather mask, paying homage to American Punk culture. 
It would be remiss not to mention the Black men who outshone the rest. Tyler Mitchell wore a custom Bode piece resembling a Baseball uniform while Lil Nas X pulled out all the stops in an extravagant Versace three-part costume. My unpopular pick for best dressed, however, was Kerby Jean-Raymond. In a red wool suit designed by his own label, Kerby wore a matching vest as a powerful nod to the brutality faced by Black men in America. Celebrating the lexicon of American fashion cannot take place without Kerby who consistently proves that fashion can be political and meaningfully done at the same time.