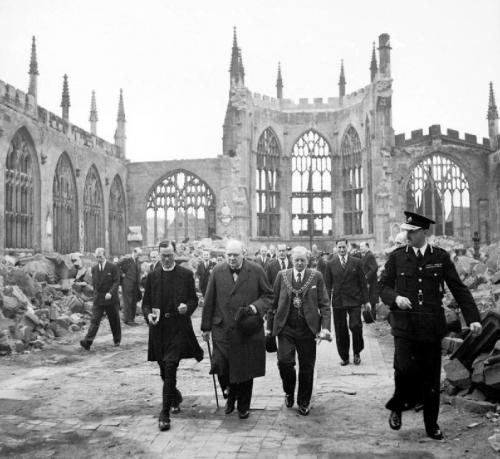 Being a newcomer in a country is a bit like being the new kid at school: paramount to survival is figuring out everyone's reputation. Especially since the imperative of employment looms at the end of every degree, an international student like myself must quickly determine which cities offer promise and excitement and which ones are dull or even dangerous. Coventry was quickly deemed to be the latter.
A precursory Google search of Coventry reveals some of the most commonly asked questions: 'Is Coventry a dangerous city?' and 'How bad is Coventry?'. A few articles offer a feeble defence by listing sites of interest in the city, which include the UK's first IKEA. When questioned about this fact, a fellow Cambridge student from the area responded with a weary sigh: 'That's not even true. It's the first IKEA in a city centre, and it closed down six months ago.'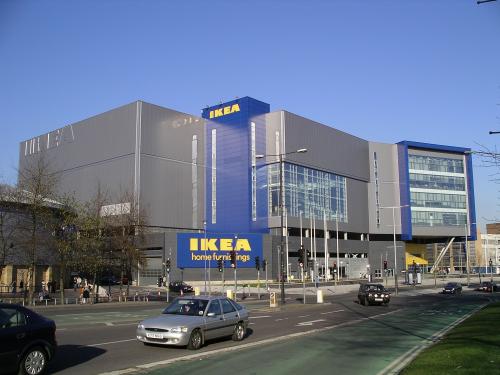 Coventry's less-than-favourable reputation isn't exactly new. During the English Civil War, Royalist prisoners were sent to the city, then a parliamentarian stronghold whose citizens treated the Cavaliers amongst them with hostility. To this day, the phrase "send to Coventry" means to ostracise someone by ignoring them completely. Yet the city's standing only really took a plunge in the last sixty years, after enjoying an industrial boom in the pre-war period thanks to their thriving auto industry. After heavy bombing devastated the landscape during WWII, the city was rebuilt from the ground up in a modernist style, with a new cathedral by Sir Basil Spence serving as the crowning jewel. Town planner Donald Gibson deliberately designed the city to symbolise a new, post-war Britain, one that thrived on collectivism and equal opportunity. Though this concept remains admirable, much of the city has fallen into disrepair, with the divisive brutalist buildings accumulating grime and airs of neglect. Among locals, the belief pervades that something fundamental to the city's spirit was lost when the skyline was so radically transformed, and this has impeded its prosperity since.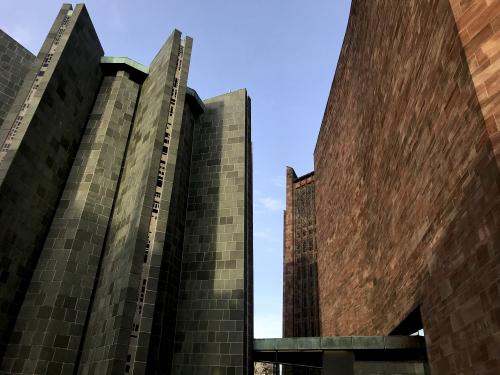 Despite its ill reputation, Coventry was recently crowned the 2021 UK City of Culture, an honour formerly bestowed upon Hull in 2017 and Derry-Londonderry in 2013. The title has become synonymous with a promise of economic stimulation and an invigorated cultural sector. Fuelled by £250 million in funding, Coventry has assembled an extensive programme highlighting the city's history of innovation and diversity that includes concerts, theatre, film festivals, and art exhibitions. The high point of the year is the Turner Prize, which will be hosted at the Herbert Art Gallery and Museum in September, and will feature new artwork from the four shortlisted artists. The museum will also feature an exhibition devoted to two-tone music, a genre blending ska and punk which emerged in Coventry in the late 70s. To showcase Coventry's more contemporary music scene, the city will hold an arts activism festival featuring music co-produced by rapper JAY1 in the summer. Of course, the programme needed rescheduling due to COVID-19, and has now been shunted into a more limited time frame with the first events beginning in May. Though the programme will run into 2022, it remains unclear how much can realistically take place in person. This has been a blow to the overall success of the year, typically measured by the level of engagement.
In addition to its cultural programme, Coventry is using this year to invest heavily in urban planning. London-based architecture group Chapman Taylor has been commissioned to revamp the decrepit modernist buildings with a layout of more universal appeal. The plan involves the demolition of the majority of the buildings in City Centre South in an effort to return the city to its pre-war layout in both proportion and palette. Yet despite the aforementioned dismay at the city's fading structures and the local belief that the city's essence was lost in its reconstruction, the plan has been met with widespread criticism, with some decrying the move as nothing short of vandalism. In fact, Chapman Taylor has antagonised many locals by asserting that the city is inauthentic and lacks a sense of place. Though they rightly recognise that Coventry is a city of reinvention, little sensitivity is paid to those who call those streets home. Once the dust from the wrecking ball has settled, what remains may look more stylish – but will it look like Coventry?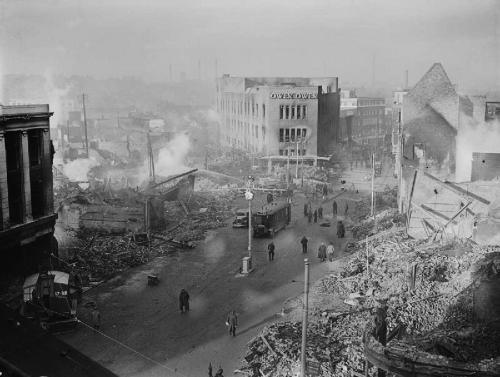 However one feels about the architecture of its buildings, it can't be denied that Coventry has an aesthetic that is entirely its own. Now, the pervading fear is that scrubbing the city of its imperfections will also erase its individual character. In retrospect, the ideals behind the city's architecture have become more dear, and the architecture itself is beloved simply because it belongs to the city in a basic, tribal sense. Interestingly enough, in a statement about their plan for Coventry, Chapman Taylor insist that the people will bond with their new environment, which in turn will cause them to look after it. This inadvertently hits upon why many in Coventry have rejected the plans for its latest incarnation. The people of Coventry have bonded with their city, but they can't look after it on their own. The city needs investment, but it should be directed towards restoration and conservation of the existing buildings, rather than blanket demolition.
What causes people to bond with their constructed environment? Wide swathes of East Berlin are built in a similar modernist style, yet its architecture inspires more open affection from its locals, like collective owners of an ugly pet. Berliners embrace their gritty edges with a defiant attitude, leaving no ambiguity as to their position on gentrification or renovation. There are a variety of contributing factors to this, not least of all the fact that they boast a fairly healthy economy. It's easy to be 'poor but sexy' when you're the capital city to one of the world's largest economies, with a GDP exceeding $200 billion. But this can't account for the sense of belonging that the city cultivates. Rather, we might consider that people from all around the world flock to Berlin because of its thriving arts scene. It has established itself as a place that embraces creativity and diversity, inviting artists, musicians, and writers to make it their home.
Optimistically, that is the opportunity that Coventry's position as UK City of Culture presents. It's an ambitious goal for one year of cultural programming, especially with the COVID-19 pandemic still hindering mass participation, but it has the potential to set a precedent for cultural stimulation. With plenty of time left in the year, Coventry may yet hit this target — and at the very least, it provides a promising destination for us all when lockdown is over.