Women's Badminton Blues go toe-to-toe with Trent in hotly contested tie
The Cambridge women's badminton match with Nottingham Trent could have gone either way but ultimately finished 4-4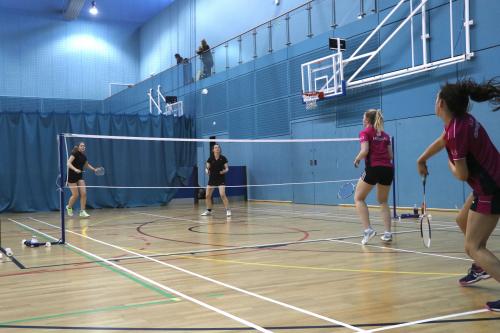 With the men's match postponed by virtue of De Montfort not managing to field a team (rumour has it they caught wind of how strong Cambridge's was), all eyes switched to the women's match against Nottingham Trent as it spread itself out over the four available courts. For the Light Blues, playing singles were Katie Clark (Murray Edwards) and Maria Chukanova (Selwyn); the doubles pairings were Neha Madhotra (John's) & Claire Zhang (Trinity) and Felicity Coan (Murray Edwards) & Becky Donaldson (Newnham) – a formidable team with 11 Varsity matches worth of experience between them.
"Both teams left with a feeling of 'what could have been', attributable to losing tight matches that could so easily have gone either way."
However, the NTU team wasn't going to go down easily, with a player formerly ranked in England's top 60 headlining their lineup, backed up by another five solid players. When play got underway, their top singles player showed her class, beating Chukanova, who nevertheless put in a valiant effort, in two straight sets. On the adjacent court, a battle royale had commenced. Having won the first set with a fairly convincing 21-15, at the change of ends her opponent took the upper hand and Clark found herself on the back foot and eventually losing the second. It all came down to the third and final set, but under the watchful eye of everyone present Clark kept calm under pressure even in the closing stages, pulling off some amazing defensive shots in the process, to win the final set 26-24. An incredibly narrow victory, but one that could prove vital to the outcome of the match.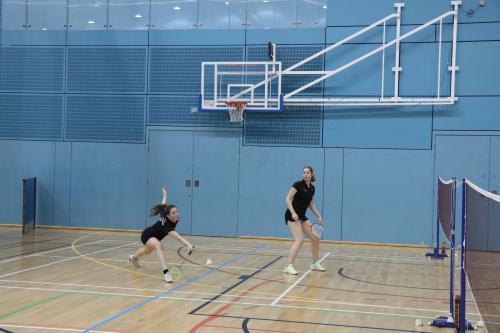 Meanwhile, the doubles games had been completed; Madhotra & Zhang were victorious in their 21-11, 21-10 win over NTU's second pair. Coan & Donaldson, although a well-oiled duo, got off to a shaky start and were unfortunately overcome by their opponents in two straight sets. This left the scores all level at 2-2 at the halfway point – all to play for.
Back to the singles, and this time it was Clark who fell victim to the precision and speed of NTU's number one – tired from duking it out in her first match, she perhaps unsurprisingly lost out. Meanwhile, Chukanova was painfully close to winning the first set of her match, and also fell just short in the second despite putting on a great show, putting the Light Blue team 4-2 down.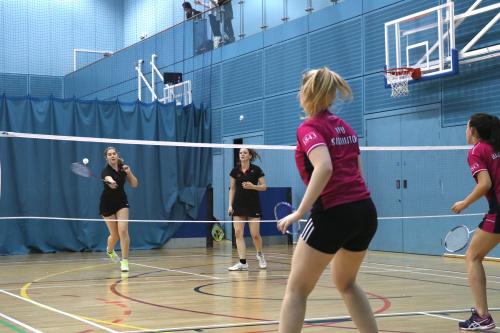 On the doubles court, and having scraped through their first set 23-21, Madhotra & Zhang upped their game to make the second end a slightly more comfortable 21-17. Coan & Donaldson played well in their first set, but had a minor hiccup at the beginning of the second, having to take some medical timeout. After Coan was diligently quizzed by sports centre staff, she was back on court and back to business, finishing off the second set to take the game and bring the overall score to a 4-4 draw.
Both teams left with a feeling of 'what could have been', attributable to losing tight matches that could so easily have gone either way. The Cambridge team have discovered some points for improvement before travelling to 'the other place' for a match against Oxford Brookes next Wednesday.