Commercial Feature
Young investors that are already changing the rules of the game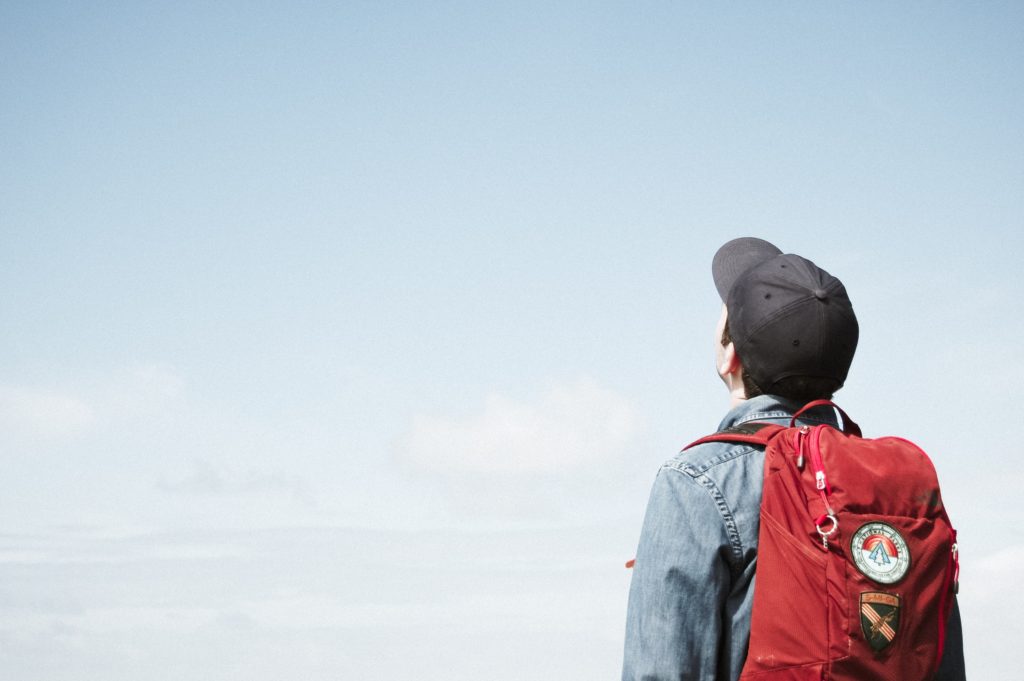 For the average student at Cambridge University, life follows pretty much the same path: going to classes, studying, doing extracurricular activities, spending time with friends, even the occasional part-time job. However, as Gen Z are slowly making their way into higher education, this schedule is starting to change.

Born as a generation of digital natives who often learn to use smartphones and tablets before they even learn to speak, Gen Z matures considerably earlier than Millennials, accumulate information much faster and try in their teenage years things that people normally experience in their late 20s to early 30s. Investing is one of the best examples.

Generation Z has already been dubbed potentially the most financially stable generation because they receive quality financial education from an early age, show healthy financial habits, and have access to personal finance tools that give them a good start. Their appetite for investment and financial independence is also higher. The new generation of teen YouTubers that make millions from brand deals and sponsored content are living proof of the fact that wealth is more attainable than ever and you don't need to wait until you're 30 and get a high-paying office job. But YouTubers aren't the only ones redefining personal finance. Young investors have also started to enter the market, armed with technology and with a fresh new perspective that not even veterans can afford to ignore.

The 16-year old Tottenham student who made £63,000 in less than a year
Edward Ricketts, from Tottenham, is supposedly the youngest trader in the UK and made the news after he earned £63,000 in less than a year of Forex trading. He had no formal education whatsoever and he only watched YouTube videos to learn how to trade with currency pairs. Ricketts build his wealth with just £200, the minimum amount allowed to open an account, and now he's multiplying his earnings by teaching trading to his own students. Like many other young traders across the UK, Edward Ricketts is consolidating his knowledge by studying business and enterprise at university and plans to go into property investing when he's older.

And this isn't just a disparate example. All over the world, more and more teenagers show an interest in investing and a rarely before seen ability to grasp investing methods. In an analysis called "The 20 under 20", Business Insider talks about the emerging faces of finance, who trade stocks and commodities as early as middle school. Curtis Knee, from Paradise, Newfoundland, Canada, began value investing at the age of 13 and plans to open a financial research firm. Dash Yarnold from Mill Valley, California, got interested in the stock market when he was 11 and now has two portfolios: a long-term one, for conservative, low-risk investments, and one a riskier-one, for alternative investments such as tech stocks and commodities. 16-year old Mohammed Islam, from New York, trades oil and gold futures and hopes of becoming a hedge fund investor one day, inspired by his idol, Paul Tudor Jones.

How are young investors achieving so much, so early?
In order to understand the success of young Gen Z investors, first it's important to understand the current state of the market, which is more open and has lower barriers to entry. If the parents and grandparents of these teen investors had to have a job in finance, or at least an academic background in it, to be able to trade and invest, Gen Z has all the tools they need at their fingertips. With the rise of online trading, everyone with a bit of disposable income can open an account and, considering that information is everywhere, understanding investment basics isn't that difficult either. Whether they follow the famous investors on social media, take online courses, or just watch YouTube videos, teenagers are much likelier to become acquainted with investment terms from an early age.

Although the percentage of successful young investors is very small, their experiences are shaping into a trend that can't be ignored and their achievements aren't just due to strokes of luck. Hard work, persistence, and finely tuned analytical skills play an undeniable role here. Edward Ricketts, for example, explained in an interview that following the news helped him make the most profit because it indicated how Brexit had an influence on all the UK forex brokers and on the evolution of the GBP.

Young investors are also more likely to find a mentor earlier, which is key to developing good financial principles. Although this mentor may not be someone they know or interact with personally, they can still serve as inspiration. Kgopotso Mmutlane, a successful 23-year old trader from South Africa, explained that Forex is 90% risk and that education and mentorship are the most valuable tools in overcoming that risk. He even went on to explain in a local newspaper that Instagram traders can be very misleading and dangerous for people who are just starting out, because they don't offer reliable advice and instead, they only promote questionable brokers.

And without a doubt, all the young investors on this list are inspired by the most successful investors in the world, such as Warren Buffet, Michael Bloomberg, David Tepper, and Larry Harris. Moreover, they recommend must-reads such as "The Intelligent Investor", "Market Wizards", and "Reminiscences of A Stock Operator", which are written in a friendly, informal style, but are extremely informative and even the veteran investors look up to them.

So will the following ten years lead to a boom in breakthrough investments and entrepreneurial initiatives from today's students? That remains to be seen but, based on these trends and existing research on the financial habits of Generation Z, the future of finances could have some pleasant surprises in store.
Sponsored links
Partner links