Commercial Feature
Will These Records Ever Get Broken? Football's "Unbreakable" Records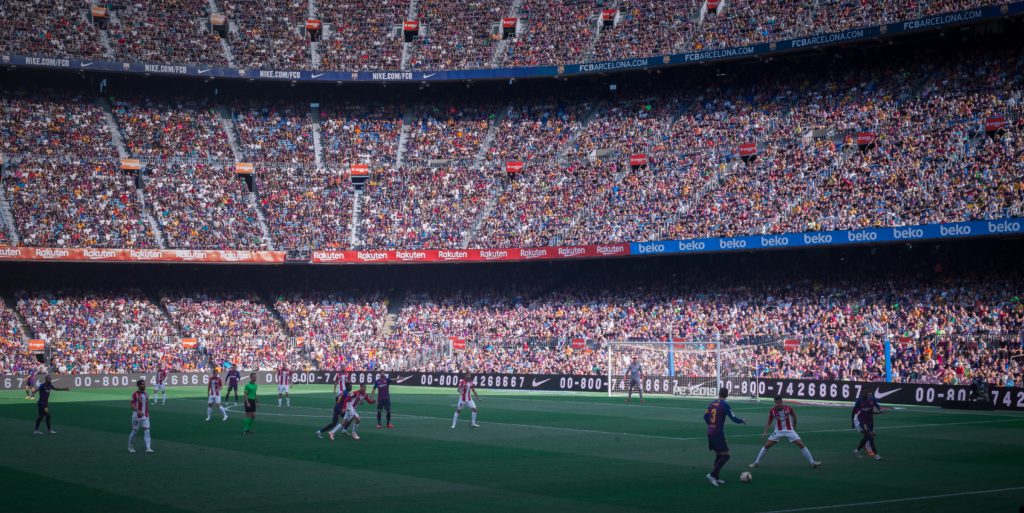 Records are made to be broken, but there are a few that will never be beaten and would require extraordinary efforts to break. So, let's take a look at the ten football records that will never be broken.
The excellent depth of the game allows not only strikers, but also defenders, goalkeepers, and midfielders to make some legendary accomplishments that will last a long time in history. While there are records that have caused embarrassment to the individuals holding them, most record-holding football players are pleased with their accomplishments, which helped establish their names in history. While we've seen a lot of football records broken over time, certain ones are likely to be unbreakable in the future.
Most goals scored by a goalkeeper: 128 goals
The goalkeeper's primary responsibility is to keep goals rather than score them, but Rogerio Ceni did both in his career. In his career, he scored 128 times. He scored a variety of penalties and free-kicks into the back of the net during his time at Palmeiras. In a few years, he became one of his team's top scorers. This record is very unlikely to be surpassed.
The longest ever penalty shootout: 48 penalties
The Namibian Cup in 2005 was the setting for this historical football occasion. A game between KK Palace and Civics had drawn 2-2 after regulation, with the shootout to follow. And it appeared to be a never-ending penalty shoot out when, in the end, Palace emerged triumphant by a score of 17-16 after 48 attempts.
Largest Premier League winning odds: 5,000/1
Given their wage expenditure compared to the league average and the team's prior-season position (14th), Leicester City was predicted to win the English Premier League championship with a probability of 0.004% at the start of the 2015/16 season. According to Robinson, UK betting houses lost "around $15 million" as a result of Leicester City's stunning upset in the Premier League. Since then, the odds for winning the Premier League haven't been the same; bookmakers are offering 300/1 for The Foxes to win the league in November 2021.
Most red cards in a match: 36 red cards
It's as crazy as it sounds, but it did happen. In 2011, the fight for first place in the Buenos Aires league coincided with a game between Claypole and Victoriano Arenas. Damian Rubino showed 36 red cards during the match. Before halftime, two players had been dismissed. Then things really exploded in the second half. The players went all-out in an attack, resulting in 36 red cards in the game. The referee stated that he had sent off all 22 players, as well as 14 made up of subs and coaches. That's correct: one match produced 36 red cards.
Largest margin of victory in an international match: 31-0
Nothing can match the game between Australia and American Samoa, which ended with a 31-0 victory for the Aussies, in terms of scoring thrills. It was a qualifying game for the 2002 FIFA World Cup, and Australia scored 31 goals in 90 minutes to break the previous record.
Australian player Archie Thompson scored 13 goals in the game, while David Zdrilic hit eight. This match is best remembered for having the largest scoreline of any international football encounter. Because it's next to impossible for a team to accomplish scoring 30+ goals in a competitive football game, this unrivalled record will never be broken.
Most goals scored in a calendar year: 91
This incredible achievement was achieved by Lionel Messi, one of the most renowned and celebrated footballers of our time. In the 2011-2012 season, Messi scored 91 goals for club Barcelona and country Argentina during that period. It is clear that he has had a tremendous impact on both the club and international levels. For his country, he scored 12 goals and for his club side, he netted 79 times. This was one of Messi's finest years in his professional career.
The highest attendance for a single match: 199,854
The audience plays a significant role in every sport, and players gain more confidence from their shouting. The Maracana Stadium holds the Guinness World Record for having the most people in attendance during the 1950 World Cup final between Brazil and Uruguay. According to reports, there were 199,854 supporters in the stadium to witness the encounter. This unrivalled record will never be broken since contemporary attendance records are restricted.