Commercial Feature
Will Kane's 'negative vibes' effect Spurs' game against Leeds United?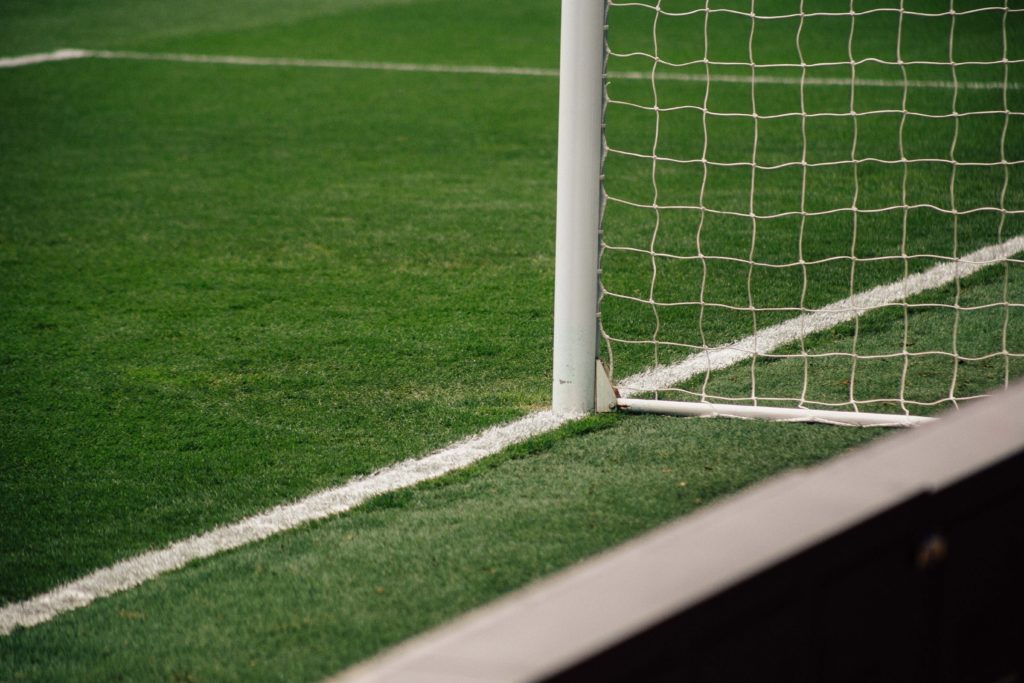 On 21 November, Tottenham Hotspurs will face Leeds United at Elland Road. With only five points separating them in the middle of the table, it's certainly set to be a match of huge importance, especially since Harry Kane's usually dominant form seems to be slipping away from the England captain.
Merely a matter of a year ago, nobody would have suspected that Kane would have lost the ability to lead his team. It seemed like a safe bet that the Spurs star striker would be happily leading his team toward a new golden era.
While there remains a flurry of fan support – admittedly dwindling – the UK's top betting apps and experts have a decidedly more sceptical view of his leadership.
His performance with England against San Marino in the World Cup qualifying match on 15 November shows that Kane is still a safe bet at an elite level. He scored four of England's 10 goals in the match that secured their place in the World Cup and a hat trick against Albania just days before.
So, if Kane is still capable of playing and leading like this, his current funk after his failed transfer attempt is only hurting his performance at Tottenham. Can one player's attitude really have that much of an effect on a team's chances?
Do negative vibes matter?
It shouldn't be a surprise to anyone with an interest in sports that emotions play a role in performance. Even the emotions of the crowd can have an effect, with supportive cheers buoying up a flagging home team or angry boos demoralising a hated rival.
According to research in Psychology Today, negative emotions can have both a physical and mental effect. Physically, emotions like frustration and anger can reduce coordination, increase muscle tension and decrease stamina.
Since Kane is still obviously capable of performing at his usual level, the emotional effects are the ones we are interested in. These can have an impact on the athlete's ability to focus. Frustration is also likely to decrease motivation, especially when it's not frustration over the athlete's own performance.
Having a demoralised, frustrated and unmotivated leader can be devastating for an entire team. This is particularly true when that leader was previously a positive, energising force on the team. It doesn't help that Kane made it so obvious that he wanted to leave the Spurs. He most likely hurt a lot of feelings.
The change in manager from Nuno Espírito Santo to Antonio Conte may help to improve morale. Espírito Santo wasn't with the club long, but his tenure overlapped with the start of Kane's funk. This coloured how he was seen by fans. It will be interesting to see if Conte can get through to Kane.
Leeds United this season
Leeds United had a rough start to their season, facing Manchester United and Liverpool in the first four games. Losing both of those games, and losing them badly, meant they had to fight their way back up the table. And that is just what they've been doing. They're a scrappy team but they have spirit.
Part of that spirit comes from manager Marcelo Bielsa. Bielsa is considered one of the greatest football coaches of all time. Not only is he a creative tactician, he is meticulous and driven. His devotion to his team can be seen in the fact he had a bed added to his office so he could spend more time working.
The ferocity and work ethic that earned him the nickname 'El Loco' inspires his players. Bielsa is known for bringing the best out of those who play for him. He is a force of positive energy that leads by example. His players might be exhausted from training all day, but they know any work they put in, he matches.
The match
This all brings us back to the match on 21 November. Both teams have had their ups and downs this season, but both have also shown a fighting spirit. If Conte is able to re-inspire Kane, that is the first step towards repairing the damage his negative attitude has had on the Spurs.
Most of Leeds' matches this season have been low scoring. This is where Kane's presence could make a huge difference. He is a powerful, clinical striker who — when in top form — is a goal scoring machine. With Leeds averaging one goal per game, a focused Kane would be devastating for them.
Unlike the Spurs, Leeds doesn't have to worry about overcoming any emotional baggage. Since they neatly won the last match between the two sides, there isn't any worry based on past performance either. Bielsa just needs to make sure his players are ready and that they are not relying on Kane being in poor form.
Leeds United will also have the home field advantage. If we are taking energy and emotion into consideration, the crowd at Elland Road may throw the Spurs even further off their game. Leeds fans are well known for the energy and intensity they bring.
This is going to be a fun match to watch. The teams are well matched and both know how important this match is for morale. With no clear favourite, it might be worth hedging your bets a bit.