Commercial Feature
Why does the economy need gender equality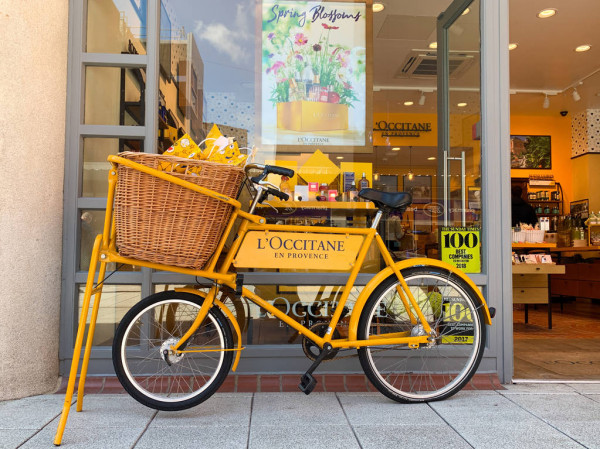 Feminism helps not only women, but also the companies they work for. One of the UN Sustainable Development Goals for 2030 is empowering women worldwide and in every field.
Feminism helps not only women, but also the companies they work for. One of the UN Sustainable Development Goals for 2030 is empowering women worldwide and in every field.
This article discusses what companies are doing to promote gender equality, why businesses should fight for it, and how it affects the financial performance of organizations.
Improving the women's quality of life
A prime example of an emancipatory company is L'Occitane. It believes gender equality will empower women to achieve their goals. The cooperation between L'Occitane and female producers of shea butter from Burkina Faso began in the 1980s. Traditionally, only women are involved in collecting shea nuts and producing butter.
Through its work in Burkina Faso, the company has helped women who produce shea butter become more independent. By generating personal income and doing their own business, women shea butter producers in Burkina Faso can improve their social status. The brand's foundation helped them gain access to microloans, participate in the literacy program and educate their children. And every year, the company sells cosmetics to support the progression of women's leadership. It seems that these are small steps, but they can change a lot. The brand's products can also be purchased in the MAKEUP online store.
Reasons why business benefits from gender equality
Below, the main reasons why emancipation is advantageous for businesses are presented.
The presence of women in management helps to reduce staff turnover
Researchers at Northwestern University and the University of Virginia found that after the introduction of a mandatory "female" quota for the board of directors (40%), the liquid assets of 104 Norwegian public companies decreased 2.7-4.1%, and salary costs increased by 4.1% due to more active hiring of employees and fewer lay-offs.
The probability of dismissal of more than 1% of employees at the enterprise with the introduction of the quota decreased by 25%, and the probability of dismissal of more than 5% of the staff decreased by 13%. That is, the presence of women in management positions helps to shift the focus from the short-term interests of investors to the needs of ordinary employees.
Women rely more on the principles of justice
Women in leadership positions pay more attention to new creative ideas, rely more on the principles of equality and justice, in contrast to men. Scientists from Maryland and Columbia Business School came to such conclusions, using data from 1,500 American companies from the S&P over 15 years.
Women also place more emphasis on the ratio of men to women in leadership positions. Women consider companies with gender balance in top positions to be fairer. According to researchers from the University of Houston, this improves the attitude of female employees towards the organization and increases the attractiveness of such companies as employers. In general, the study found that although this metric is more important for women, both men and women consider it fairer (organizational justice) that companies respect gender balance in leadership positions.
Women are 92% better at using emotional intelligence at work
According to a Hay Group study (55,000 people from 90 countries took part in it), 11 out of 12 women are more adept at emotional intelligence than men. They adapt better to new conditions, solve conflict situations more effectively, show empathy and know how to inspire. However, they cope worse with emotions in stressful situations.
According to Daniel Goleman, a spokesperson for the Emotional Intelligence Research Consortium (Rutgers University), the data clearly points to companies needing more female executives.
Women's participation in the economy could boost global GDP by $12 trillion
According to a 2015 McKinsey study, global GDP could grow by $12 trillion by 2025 if every country moves towards gender equality. $28 trillion (the total size of the two leading economies in 2015 – the USA and China) could increase world GDP if gender equality in the economy is achieved – ensuring the right to work, legal protection, physical security, and access to services that provide economic opportunities (education, the Internet, banking services, health care in the context of abortion and childbirth).