Commercial Feature
What can UK companies do to remain competitive in the future?
Embracing technology and collaborations may be the way to go.
UK manufacturing has seen turmoil since British voters voted to leave the European Union in a 2016 referendum. As opposition in Parliament saw the Brexit date being pushed back multiple times from the original date of March 29, 2019, the manufacturing sector saw ups and downs because of the continuing uncertainty over Brexit.
The sector saw a surge in March, for instance, as companies increased production after stocking up on supplies ahead of the original Brexit deadline. But factory output sharply dropped to a seven-year low in September over concerns of a no-deal Brexit, slower economic growth globally and the effects of stockpiling that caused the March high.
Today, as UK Prime Minister Boris Johnson led the Conservatives to a historic majority after the December 12 general election, at least one thing is certain: Britain will finally leave the European Union.
While the details of how Britain does it are yet to be hammered out, UK manufactures could take these vital steps to revive the sector and remain competitive globally.
1. Increased automation:
The 19th century industrial revolution – which Britain led – made it evident that increased
automation improves quality and operational efficiencies, leading to huge cost savings and increased sales.
But the UK has been a laggard in embracing automation in what has been termed the fourth industrial revolution. It has a robot density of 71 units, below the world average of 74 units, ranking 22nd, according to the 2017 World Robot Statistics, issued by the International Federation of Robotics.
Experts have argued that the UK "will miss a pivotal opportunity for growth" if it "does not make a concerted effort to transition to the Fourth Industrial Revolution".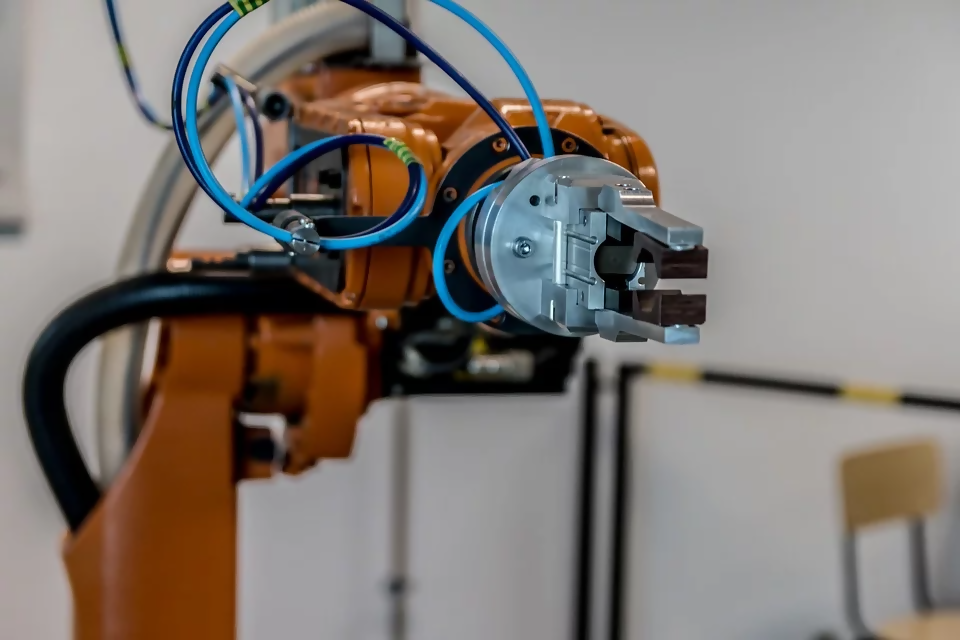 The good news, however, is that the UK's manufacturing industry has led the way among other industries in automation, with 93% of manufacturers automating a key process in 2018 as compared to the national average of 87%, according to a survey published in November 2019. The survey found that 31% of UK businesses have already introduced AI or Artificial Intelligence into their day-to-day operations, while 24% make use of robotics to boost productivity.
But that is clearly not enough, said experts, who emphasised that UK manufacturing must adopt increased automation if they wanted to stay competitive. "Automation within planning and decision-making functions could transform the way our manufacturing companies operate," said Dale Williams, Partner and lead for KPMG UK's Operations Consulting practice in a 2019 KPMG report.
2. Embrace the Internet of Things:
One of the biggest technology innovations in manufacturing recently is the internet of things (IoT) solutions.
"The Internet of Things is a system of interrelated computing devices, mechanical and digital machines, objects, animals or people that are provided with unique identifiers and the ability to transfer data over a network without requiring human-to-human or human-to-computer interaction," according to Wikipedia.
The use of IoT to manage factory floors, inventories and warehouses and develop products that are highly customised leads to optimised operations, increased efficiency and saved costs, all of which makes a company more competitive. One example of this is a smart factory, where sensors in machines can signal any problems, preventing costly mid-production disruptions. Similarly, "smart" inventories give real-time updates about the status, location and movement of raw materials and finished products.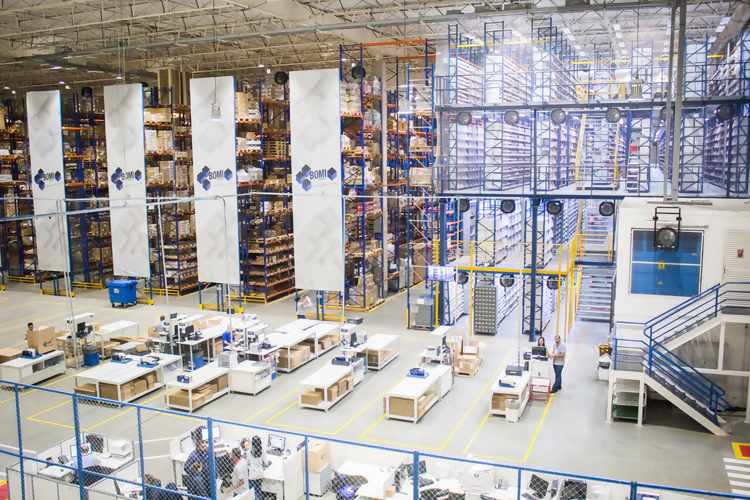 "Linking the physical and digital worlds could generate up to $11.1 trillion a year in economic value by 2025," said a McKinsey report in 2015. Factories are the largest area where this value may accrue, it said.
3. Consider low cost areas
Companies in the UK could also consider becoming more competitive by looking at China sourcing, sending some or all of their production needs abroad.
UK manufacturers are clearly thinking about it. Fifty-four percent of UK firms are considering moving aspects of their operation offshore in the next three years, led by the automotive sector (67%), closely followed by technology (65%), said a 2019 KPMG report.
Outsourcing to low-cost regions such as China helps manufacturers benefit from economies of scale, cheap labour costs and supply chain efficiencies that China is known for. This, coupled with its efficient transport and logistics networks and its abundance of ports gives Chinese manufacturers a cost competitiveness that manufacturers in other countries find hard to match.
Though countries like Vietnam and India have been held up as possible alternatives to China, especially in view of the trade war between Washington and Beijing, western manufacturers who moved production to these countries have found that neither country's manufacturing and transport and logistics infrastructure can match China's.
Outsourcing manufacturing to a factory thousands of miles away from you can seem like a daunting task despite its rewards, which is why several western companies hire sourcing agents to act as their representatives. These agents handle all steps related to sourcing from China – from identifying suppliers to quality checks and pre-shipment inspections – for a predetermined fee.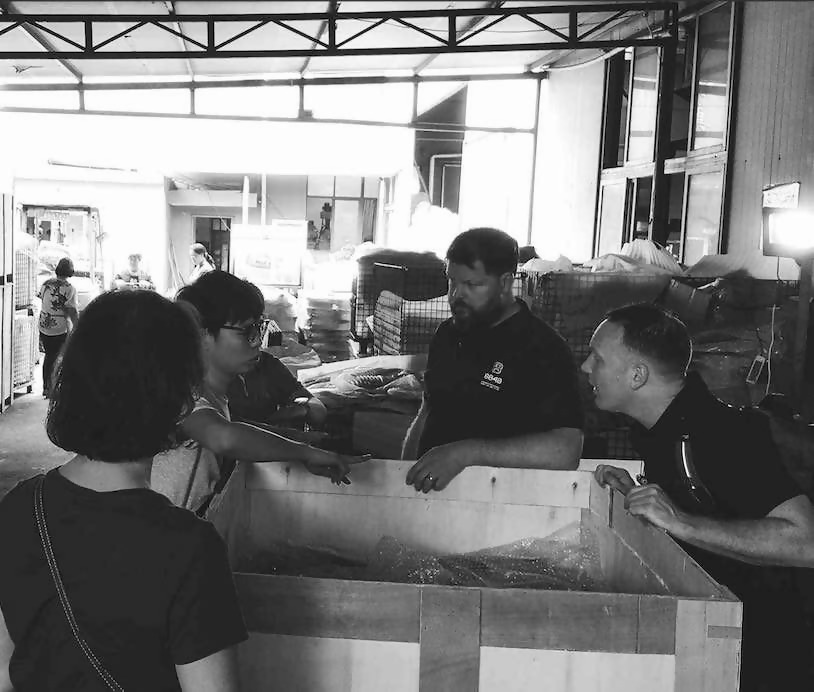 4. Collaboration and partnerships
As technology continues to disrupt the way people and businesses work, collaborations and partnerships will be key to retaining competitiveness. This does sound a little counter-intuitive, but when members of the same industry join hands to improve the industry for the greater good of all, everyone reaps the benefits, right? The Internet of Things is a good example of this collaboration. It is about different companies working to combine different technologies and operating networks to build a network that everyone can use for their benefit as well as develop better solutions for their customers.
One example of a partnership/collaboration could be between a consumer goods manufacturer with a retailer, working together on new product development to deliver exactly what the customer wants.
Conclusion
Despite the turmoil of the past three years, with the light at the end of the tunnel in sight, UK companies can put the past behind them and stay competitive if they adopt the steps outlined above.
The UK government is likely to chip in, especially with automation.
The way forward for UK manufacturing was automation and robotics, said a House of Commons committee report from September 2019. "It is clear to us that the future of manufacturing in the UK depends on higher levels of productivity. Robotics and automation provide possibilities to enhance productivity and therefore support higher production and more jobs in the UK," the report said.
It recommended that the government work with industry to identify new areas of automation and encourage investment in technology such as robotics by bringing in tax incentives among other things.