Commercial Feature
We look at whether gambling is part of the student lifestyle and what can be done to reduce the risk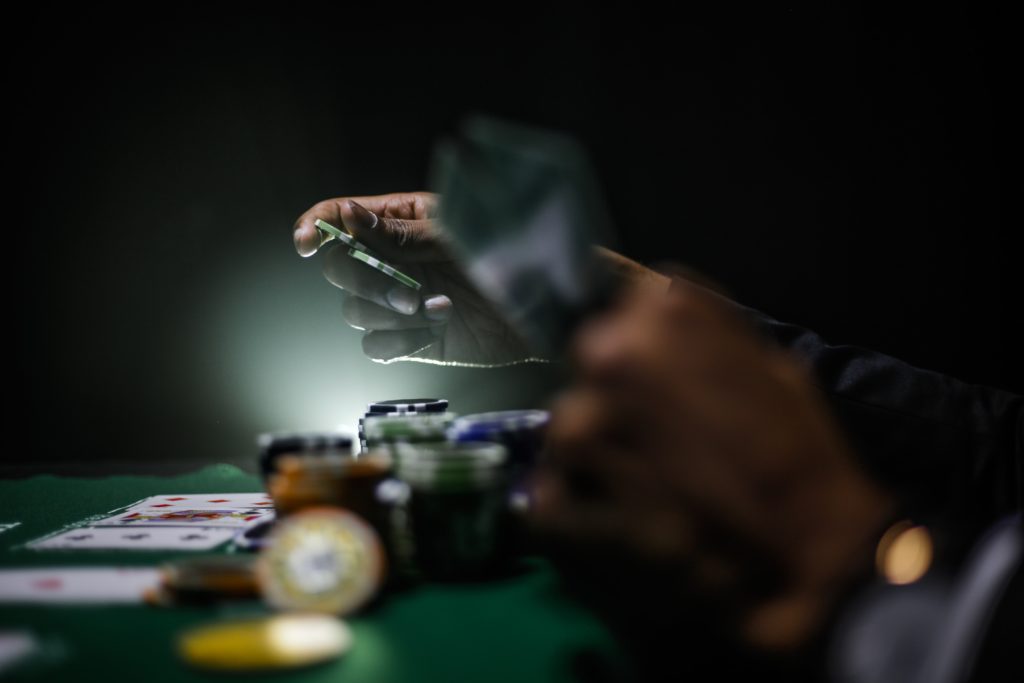 For many years, students have struggled with mounting debt, loans, and juggling their often heavy coursework with sometimes, a part-time job, just so that they can live between lectures. This has of course, at many universities become a common occurrence, however, is there reason to suspect that another activity is on the rise among students?
Especially among young adults and students, gambling online has become prevalent and one of the biggest problems is that more often than not, they do not know what they are doing. While of course, there are obvious dangers about gambling especially for those who see the opportunity to win big, there are resources to help.
There are a number of forms of gambling as well and many components that have become associated with this. Perhaps one of the most popular products is jackpot slots because of the fact that players can win a life-changing sum of money on just one spin or £0.10 wager.
However, it is important that there is the right amount of education available, especially if students are going to do this anyway, so this can be invaluable in guiding in the right direction as well as explaining about the differences between these potentially lucrative gambling products.
Why has gambling become popular with students?
There are perhaps two main reasons for this that do make sense. Unless a student has a part-time job (and even if they do), their disposable income is often particularly low and as a result, it makes sense as to why gambling would appeal to students as they look to solve some of their short-term problems.
In addition to this, boredom can play a major part in them being influenced by gambling, especially if it is more on the sports betting side, something that males more commonly participate in.
However, one thing that does seem to be missing is the educational resources that a student might need in order to equip themselves with the right information to make the decisions that they need.
Can comparison sites help?
Essentially, these exist in order to provide balanced and informative knowledge about many different forms of gambling and as a result, they can assist in providing the right education that those who are new to the activity need in order to make the right decisions.
What these invariably do, is provide the necessary resources that are needed, so that if a student is going to insist on gambling, there is the information there in order to help minimise the associated risk.
One of the reasons why comparison sites such as divinejackpot.co.uk are so effective is because they have the reader's best interest at heart so it is important for them to make sure that the information that they provide is not only accurate but also reliable. When it comes to a product such as jackpot slots, this is even more imperative, because it is very easy for a student to be lured in, by the potentially available winnings that are on offer.
What can be done to reduce the risk?
Often for students who get into trouble while gambling, this usually has something to do with it being a time-filler. While lack of funds does play a part, the fact is, that if they had a part-time job, then, on top of their studies, they would not have time to gamble.
It is, essentially a vicious circle. In addition to getting a part-time job on top of their studies, some students often join a society or a sports team in order to fill their free time and also expand their social circle. While gambling can often lead to depression because it is a lonely activity, being around people usually has the opposite effect.
Keeping as busy as possible will ensure that a student does not have time for gambling, however, on top of the amount of work that they have to do anyway, this could be easier said than done. And then, some are in committed relationships with a partner as well and can fill their time being around them.
So, for students at least, it would suggest, the main reason that they gamble is more to fill the time than primarily for financial reasons, though for those who will insist on doing so, then a resource such as a comparison site can certainly be considered a step in the right direction.
Sponsored Links
Partner Links