Commercial Feature
Top 5 Email Service Providers of 2021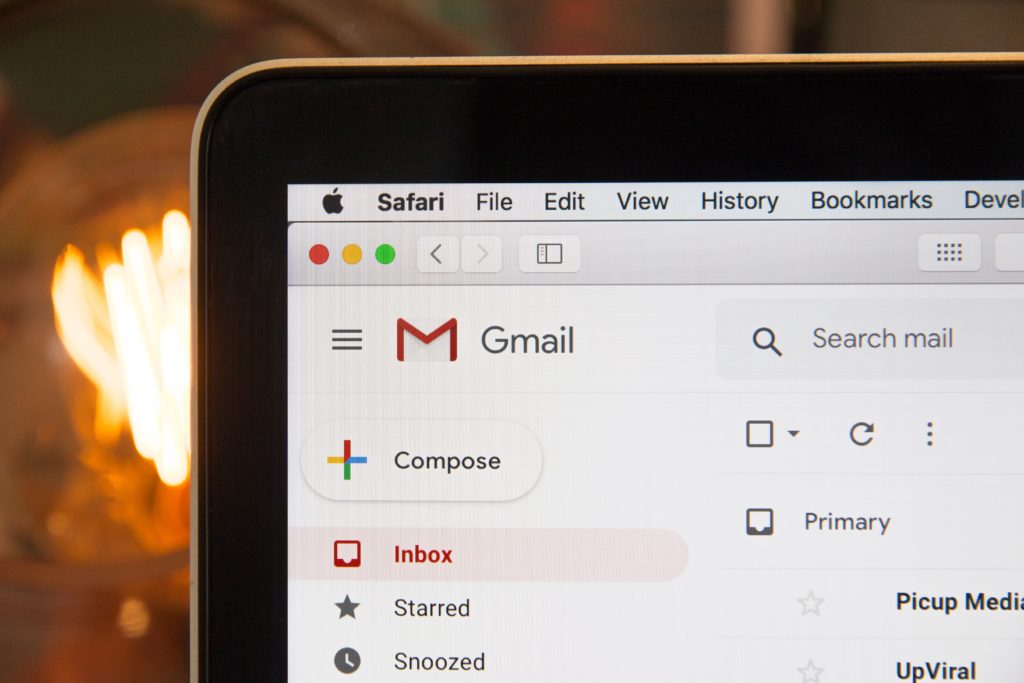 In this digital era, one can set up an email account just in a minute. A simple Google search would present you with myriad email service providers (ESP). ESP provide the service to send and receive emails. There are countless email service providers, and though, the services provided by them look the same, it's not.
When choosing an email service provider, various parameters come into play. Perhaps, the most important parameter is whether you are choosing the platform for individual use or business use.
In this blog, we will throw light at the top 5 email service providers of 2021. We will discuss their features and will highlight how each of these platforms can satisfy your requirement.
1. Gmail
Undoubtedly, Gmail is the most popular email service provider with more than 1.5 billion active users from around the globe. The beta version of Gmail was released way back in 2004, and since then, it has come a long way.
Key Features:
AI-Powered Sorting: Google's AI decides the emails that you are receiving should go into the Primary, Social, or Promotion tab. This sorting is influenced by the way you personally sort all the emails. Further, it will remind you if you have missed replying to an important email.
Email Scheduling: You can draft an email and decide the date and time you want to send it. The snooze feature of Gmail will remind you at the scheduled time about the email.
Smart Compose: This feature helps you write your email faster by suggesting the next word based on your typing sentence.
2. Outlook
Formerly known as Hotmail, Microsoft acquired it on 31st December 1997 for $500 million. Outlook provides more than 400 million users with a clean interface to send and receive emails. It matches the features of Gmail in terms of free storage, message filtering, and integrated calendar.
Key Features:
OneDrive Files Attachment: The users can attach Excel spreadsheets, PowerPoints, and Word Documents in Outlook both as links and copies, which can then be edited and viewed internally.
AI-Powered Sorting: All the emails of Outlook are sorted into two tabs: Focused and Other.
Data Encryption: After an email is sent, Outlook automatically does that data encryption for your mailbox.
3. AOL Mail
Initially, AOL was available only for the paying customers. Later, in 2005, it was made available to everyone for free as AOL mail. AOL mail is different from the traditional AOL email because it doesn't require any special software to run.
Key Features:
To-Do Feature: AOL mail comes with a to-do feature that makes it possible to add important tasks to the to-do list. This list can be managed directly from the main screen.
Customized List View: The AOL mail inbox can be organized in a way that works for you. AOL mail allows customization in the preview pane, a reading pane, message spacing, and message highlighting options.
Organization of mails into folders: A huge wave of e-mail can stress you, but the mails can be organized into folders, allowing easy sorting.
4. Yahoo Mail
Yahoo Mail is one of the earliest email service providers. It was officially launched on 8th October 1997. With more than 225 million users, Yahoo Mail is a popular ESP choice. Currently, Yahoo is making many changes by introducing new features for business users.
Key Features:
Storage: Yahoo Mail provides huge free storage of 1 TB, which is big enough to keep everything you receive and send.
Theme and Layout: The newest feature of Yahoo Mail allows the users to update both the theme and layout of the Yahoo Mail Box. The three available themes are light, medium, and dark themes.
Photos and Documents: Want to check all the photos and documents you have ever received or sent using Yahoo Mail? Just check the "Photos or Documents" feature.
5. iCloud
iCloud is a cloud storage service from Apple. It also provides its users with e-mail service. Whether one wants to use the e-mail service while utilizing the services of iCloud is optional. However, iCloud Mail is free for anyone who has an Apple ID.
Key Features:
VIP Senders: If you mark any contact as VIPs, iCloud Mail will create a special space for such mails. This will help the users to search and find the mails of the VIP sender easily.
Use It as Alias Mail: All the emails you receive in the iCloud mail can be directly forwarded to other mail. Through this, the iCloud mail can act as an alias mail for your account.
Apple Gives You Full Privacy: Apple never checks the emails that you send or receive. For instance, G-Mail snoop on your emails using automated algorithms; however, that is not the case with iCloud. iCloud Mail provides users with full privacy.
There are many free and paid email service providers available out there. After an in-depth analysis, we have chosen the best five email service providers for you. You can analyze the key features and decide which of these ESPs will best suit your requirement.