Commercial Feature
Top 15 Must-Read Gaming Sources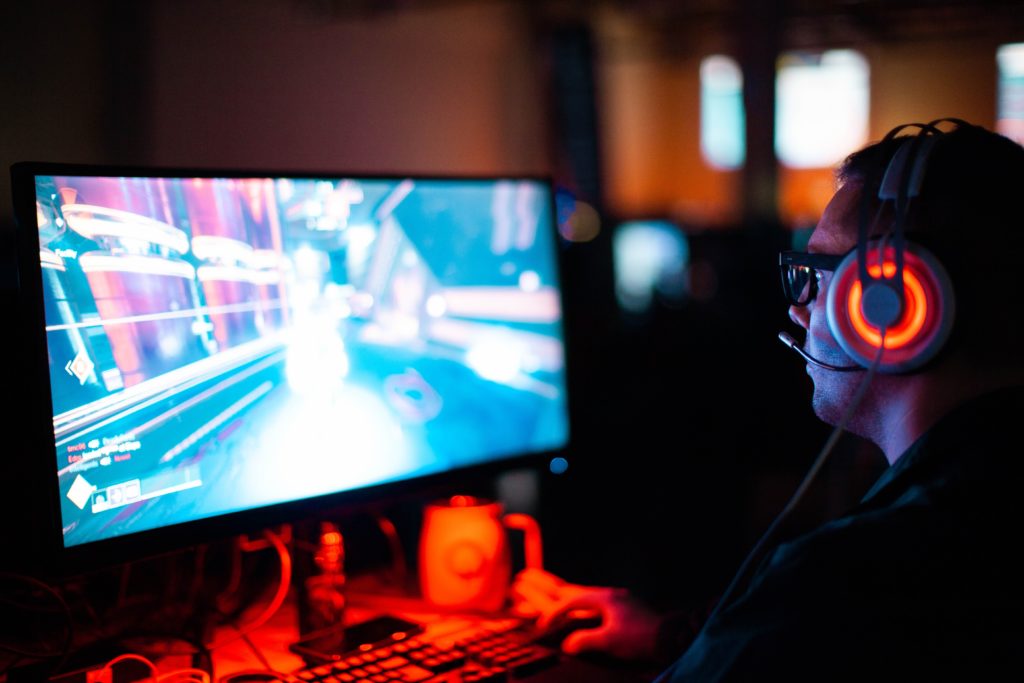 Gaming is more than just knowing how to play a game. It's about paying attention to details, seeing what moves help you level up, determine the mission, and being able to anticipate your opponent's next move. The same concept goes for becoming a professional player in the real world. To learn how to conquer the virtual world, you have to focus on the crucial moves in the real world.
If you want to learn how to level up in both the virtual and real-world, we'd recommend adding their gaming news websites to your favorites page.

1. ign.com

IGN (Imagine Games Network ) is one of the finest created gaming news reporting sites that will bring you up to date quickly. The fundamental cause of IGN's success is their stellar page graphics and news updates that are so quickly reported that by the time you finish reading one article, you'll have a few more lined up.

The gaming world is fast-paced, so in order to keep going in the right direction, you will have to keep up. Apart from the news, they send out themselves, you also have to option to get news from other players globally. All of this interaction is being held in the 'Boards' section of the page. Once you are done chit-chatting in the lobby you can also head over to their store that has a wide variety of game-themed merchandise. Head over to IGN here.
You won't be shocked that Dualshockers is taking second place on our list. One thing you will be shocked with, however, is all the news that they are reporting. If you are not shocked but the headline itself, you will most definitely be shocked with how fast they are posting new stories related to the gaming culture. So. Many. Shocks.
Dualshockers cuts through an abundance of topics that will keep help keep you posted and in tune with the rest of the world. For them, gaming is more of a society than an individual sport, which is why they want to make sure there is a topic for every gamer who visits their site. They do this by providing the option to search through the site based on the platform (PS4, Xbox, switch, etc.). See what gaming news they have to offer here.
If anyone is an expert in the gaming field, it is news reporter Game Informer. As their name suggests, their main job is to inform you and approximately 6 million subscribers about what is happening in the gaming world. While they do still offer the option to get the info old-school style through their magazine, the majority of their success is due to timely updates in the site news category.

Along with that, they offer a variety of other topics that can't be put on paper, such as game previews and videos. Game reviews are also something that many visitors go to for reference and advice, they observe everything from the playability down to the sound. Check it out for yourself here.

4. kotaku.com

Media holding company, G/O Media Inc. is the owner of our 4th place must-read site, Kotaku. Much like how Gizmodo deep dives into the world of tech, Kotaku takes a far swim in the gaming sea. Being that they are an extension of one of the most reputable media companies, it comes as no surprise that the content they put out is nothing but informative and detailed.
While their news category is becoming a real hit, they also dedicate time and attention to other aspects of the gaming world as well. They present their audience with top-notch videos, live streams, reviews, highlight reels, and even a separate section for cosplay. See what tips and tricks Kotaku has to offer here.
GamesRadar is known for its in-depth reports on all the happenings in the gaming world. Their radar detects even the smallest piece of the crucial information you need to know. Whether it is about the how-to of games, graphics, or just a general overlook of the gaming world, Gamesradar has you covered.
Gamesradar is one of the few gamer sites that apart from the latest news, also offer their crown the option to list through a variety of popular gaming magazines and issues. This along with their guides, reviews, and deals they've created a winning combination of information for all the gamers out there. Have a peek at everything they have to offer here.

6. gamerheadlines.com
If gaming is your middle name, Gamer Headlines is the place to go to get your latest dose of gaming news. A clean layout and easy navigation through the site can help you get to all the critical information in a timely manner. They take into account that gaming happens across a variety of platforms. Hence why their news is spread across so many different areas.
They provide quality articles that will keep you well informed while also allowing you to put your two cents in, in the comments below. We're only at the beginning of 2021 and they've already managed to loads of information on what is yet to come. Check out their Gaming News category.
The Invader is an online gaming resource that can bring you up to speed with all the latest news in a matter of minutes. Although the name might sound a little intimating, their site is nothing but inviting. Think of this as your formal invitation to visit The Invader and explore everything they have to offer.
Without a doubt, you'll be leaving the site with a mind full of new and relevant information you in use in your gaming tactics and conversation with other fellows with an interest in the gaming community. Check out their Gaming News category.
8. gamespot.com
If you've got some catching up to do in terms of your gaming culture knowledge, this is the spot to go. Their news on the gaming and entertainment world is presented so quickly that they'll let you know what is happening while it is happening. If this itself isn't intriguing enough for you, you might be interested in other categories that they offer.
Their main focus is worldwide gaming news, but they also dip their toes into the river of reviews, deals videos, and discussion. While you can comment and like under the article itself, their forums section provides a more intimate place for commutation on topics that perhaps aren't covered in the main categories. Have a look at what they're talking about on Gamespot here.
9. polygon.com
The Polygon gaming news site is an extension of a popular American mass media company known as Vox Media. You might have heard of them if you keep track of the tech world and visit a site known as The Verge. While The Verge itself has their own interesting gaming news category, Vox Media decided to make a site that is completely dedicated to the gamers and gaming world.
In 2012 out came Polygon, a gaming and entertainment site that puts a spotlight on all worthwhile gaming news. Just as a polygon has many sides so does this site, as it covers a wide range of beneficial topics for the reader. Matters such as beginner tips, to what will soon be released to the general public. Take a look for yourself here.
10. pcgamer.com

They've created an ecosystem that allows you to interact and connect with people all over the world. Their 'Forum' area can help answer the questions you're dying to be answered. Nevertheless, that is not the main reason why so many visitors have grown to love this site. Although they consider themselves as 'The global authority of PC games', they are much more than that.
They have the inside scoop on news that the whole gaming world is buzzing about. Alongside that their site consists of other essential topics relevant to gaming. Such as the hardware, reviews, best of, magazines, and more. If something here piques your curiosity you can go and check it out.

11. nichegamer.com
The big number 10 on our list is a site that definitely knows their niche market—gamers! It doesn't matter if you're playing games using Xbox or over your PC because either way there is some news here you'll certainly want to hear. You'll love the spotlight they put on the most popular news that spread across the globe.
Their dedication to being a news reporter is not the only thing they have going for them. In fact, you can also take a gander at some reviews, videos, previews, interviews, you name it, they got it! If you're itching to get the latest scoop head over to Niche Gamer here.
12. metacritic.com
Metacritic is a well-known gaming and entertainment reporter. You can view articles based on various criteria, such as games of the year, games from a specific genre, new releases, best games of all time, and many other categories. Metacritic is a solid video game website for users across all platforms, from Nintendo Switch to Playstation, there is a little bit of something for everyone.
They balance out the news with the reviews that ultimately create what is known as the 'Metascore,' the higher the score the better the game. You've got a mix of critic reviews from other gaming sites, as well as user reviews, these combined help find the perfect score you can take into consideration for your next purchase. Take a look at what games are reaching the top Metascore here.
13. usgamer.net
As you may have guessed, US Gamer is a gaming news site that puts special focus on the US gaming community. Nevertheless, they still provide information that can be advantageous for anyone from any corner of the globe. They have clear and concise news for when you are on the go, as well as long reads for when you have some extra time.
The great thing about US Gamer is that if you're not a reader, you can head over to the podcasts area where you can listen to a bunch of game related topics. In addition to this, they also give reviews on games, as well as the gaming system they are intended for, guides, best of the best, retro, and even a newsletter you can sign up for so you never miss out. Have a look at USG here.
14. theverge.com
If you're someone who avidly tracks the world of tech you've most likely heard of this site at one point or another. However, not many people are aware of the gaming side of The Verge, and lets just say that those who aren't aware it exists are definitely missing out majorly.
What makes The Verge gaming site one worth watching out for is the great combination they have between the games themselves and the technical side. This helps them provide in depth information that you might not get from a site that strictly sticks to providing info on just games. You can check out The Verge gaming category here.
15. engadget.com
Similar to the aforementioned site, Engadget also dips their toe into the gaming scene with a section that was formerly known to many as 'Joystiq'. When Joystiq shut down in 2015, Engadget took it upon themselves to continue the legacy of providing important gaming news to the massive gaming community.
Engadget's gaming section's main focus is to supply its audience with the most important happening and current information. Since the tech world and gaming intertwine they do a great job of specific details and data that may not be seen elsewhere. Take a look at Engadget gaming news here.

Sponsored Links
Partner Links