Commercial Feature
Tips for Successful Dating in Any Ages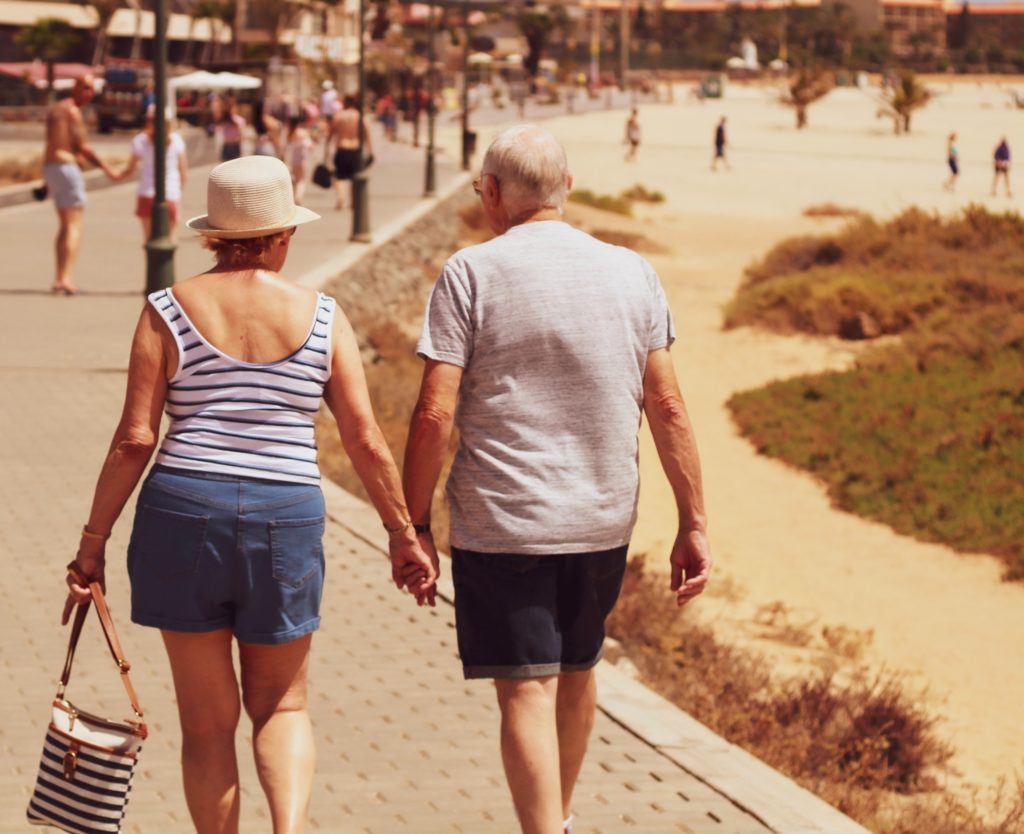 Dating is one of the most potentially rewarding activities that you can take part in. You are meeting new people, homing in on your passions, and finding someone that you might spend the rest of your life with. Since the benefits of dating are so high, it should come as no surprise that it is a challenging process. Many ways exist to make sure that you get the best outcomes while dating, and some of them can be summed up by looking at the right tips and hints. We have compiled a list of five of the best tips that you could use to experience successful dating at any age. Follow these hints to get fantastic romantic outcomes.
Be Upfront About Your Desires
First things first, you must be very forward and upfront with your desires when you start dating someone. A major problem that people experience when dating is that they find someone who checks off a few of their criteria, and they decide to settle down with them. While it may feel nice for a little while, you will miss the other things that you wanted in a partner. You should have no fear telling someone about your expectations in a relationship. Moreover, you should not be afraid to walk away if the match isn't right.
Don't Be Afraid to Mix It Up
Another important tip to keep in mind is that you have to mix things up once in a while. That means it's time to get out of the bars and try dating online. That can make finding partners a much more fruitful experience for you, depending on your individualized needs. For example, senior people meet amazing partners by using specialized online dating services for older people. These services allow users to seek out people of a certain age, from a specific area, and with the same dating outcomes in mind. Mixing it up as an older person might seem disorienting at first, but dating sites offer a great mix of safety, savings, and matches that are hard to beat in real life.
Keep to Your Word
When you are dating someone, your word is your bond. If you turn up to events late and come up with bogus excuses for blowing off your partner when you really just don't want to talk, it's not a healthy relationship. If you say you are going to be somewhere, then be there. Be honest and be open about every aspect of the relationship if you want it to end well. You can apply this tip broadly in the context of a relationship.
Focus on Personal Safety (Especially in the LGBT Community)
Another thing to remember when you are dating is that security is important. Many people go out to bars and meet someone and agree to spend time alone with them. The truth is that you hardly know these individuals, so you cannot trust them 100%, especially when you are a part of the LGBT community or a younger cadre of adults. You can remain safe by telling people where you are going and checking in with them, dating online for the first few interactions, and doing background research on the person you're going out with. These steps might seem egregious, but they will ensure you stay safe.
Maintain Control of the Throttle
Lastly, you should remember that every relationship moves at a different speed. Sometimes, you start dating someone, and they are so wonderful that you feel comfortable getting through the first few dates and then locking it down into an official relationship. Other times, you aren't sure about the other person that you're dating, so you spend multiple dates getting to know them better and testing your overall compatibility. No matter what speed you choose to abide by with your relationship, you need to keep a hand on the throttle. Don't let someone force you into a dedicated relationship any faster than you are willing to start dating them. If you want the relationship to move faster or slower, then talk about it with your romantic partner! That's the only way to ensure you're both on the same page and avoid a negative situation.
Finding the right person to date is going to be a challenge no matter how you approach the experience. However, building a relationship online and carrying out dating online will help streamline the process for busy people. That way, it's easier to focus more on setting up romantic escapades with a larger variety of people. Moreover, online dating sites make it easier for you to have the courage to reject relationships that are not right for you and pursue those with a lot of potential. With all that in mind, you should always consider following the advice that we have laid out here so you can meet the right matches and be open and honest with your partners.
Sponsored Links
Partner Links