Commercial Feature
Tips for A Skiing Holiday With The Family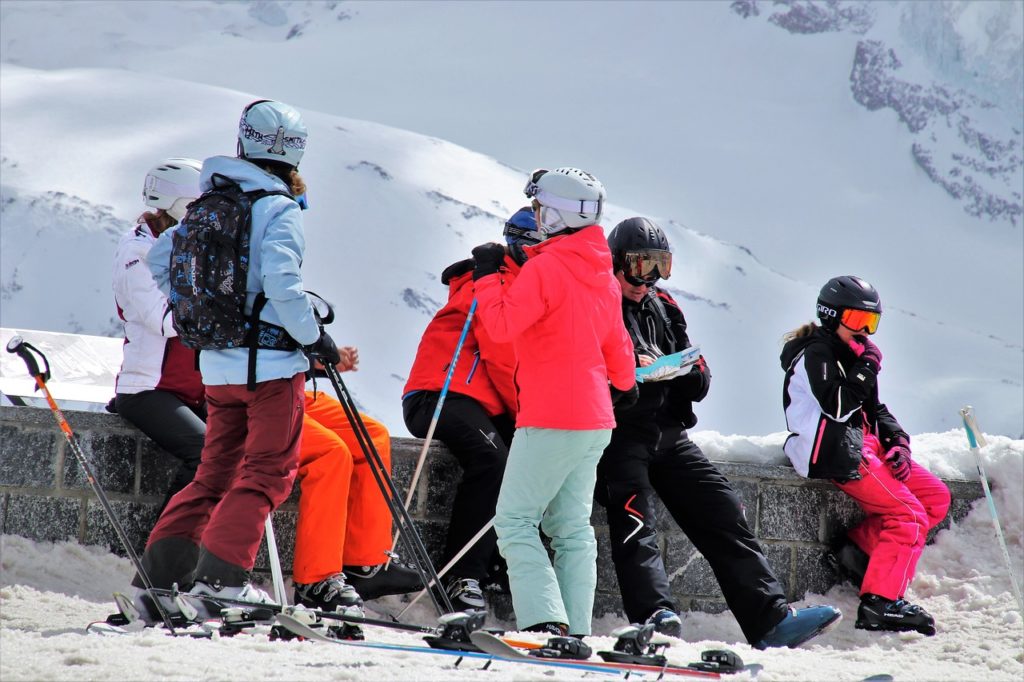 The magic of a snowy winter wonderland, the thrill of gliding down pristine slopes, and the joy of spending quality time together – family ski holidays offer a unique blend of excitement and togetherness. Whether you're seasoned snowsports enthusiasts or planning your very first ski vacation, this blog post is here to provide you with valuable tips for making the most of your family ski holidays.
Plan Ahead
The key to a successful family ski trip is thorough planning. Start by deciding on a destination that caters to both experienced skiers and beginners. Many ski resorts offer a variety of slopes suitable for all levels, ensuring that everyone in your family can have a great time.
Book Accommodations with Care
Choose accommodations that cater to families. Look for ski-in/ski-out lodging options for added convenience. Many resorts also offer family-friendly amenities, such as childcare services and kid's clubs, allowing parents some time to enjoy the slopes on their own.
Gear Up
Packing the right gear is essential. For the little ones, it's often more cost-effective to rent equipment rather than buying it, as they quickly outgrow their gear. Make a checklist to ensure everyone has the appropriate clothing, including waterproof and warm attire, gloves, and goggles. Don't forget to pack sunscreen, as the sun's reflection on the snow can be quite intense.
Ski Lessons
Even if you have experienced skiers in the family, consider enrolling everyone in ski lessons. Professional instructors can help beginners learn the ropes, while advanced skiers can benefit from refining their skills. It's also a great way for the family to enjoy the slopes together and share the excitement of learning.
Safety First
Safety is paramount on the slopes. Ensure that everyone wears helmets and follows the rules of the resort. Discuss basic safety guidelines with your family, such as the importance of staying on marked trails and understanding trail difficulty ratings.
Stay Warm and Hydrated
Cold temperatures can quickly lead to discomfort, especially for children. Dress in layers to stay warm, and take regular breaks to warm up in the lodge. Don't forget to stay hydrated, as skiing can be surprisingly strenuous, and the dry mountain air can lead to dehydration.
Pack Snacks and Entertainment
Keep energy levels up by packing snacks in your pockets or backpacks. Kids, in particular, will appreciate a quick bite on the slopes. Additionally, bring some entertainment for downtime in the lodge, such as board games or a deck of cards.
Embrace Après-Ski Activities
Ski vacations aren't all about the slopes. Many ski resorts offer a range of après-ski activities, such as ice skating, snowshoeing, or tubing. These are excellent opportunities for the family to bond and have fun off the slopes.
Capture the Memories
Don't forget to capture the special moments of your family ski holiday. Take plenty of photos and videos to create lasting memories that you can cherish for years to come.
Flexibility and Patience
Remember that not everything will go according to plan. Weather conditions can change, and moods can fluctuate. Stay flexible and patient, and be prepared to adapt to the situation. After all, the goal is to have fun and enjoy your time together as a family.
A family ski holiday can be a magical and memorable experience for everyone involved. With proper planning, the right gear, and a focus on safety, you can ensure that your time on the slopes is enjoyable and stress-free. By following these tips, you'll be well-prepared to create cherished memories with your loved ones in the snowy paradise of a ski resort. So, gather your family, pack your bags, and get ready for a winter adventure like no other. Ski, bond, and make memories that will last a lifetime.
Sponsored Links
Partner Links