Commercial Feature
The Ultimate SAP Calculation Guide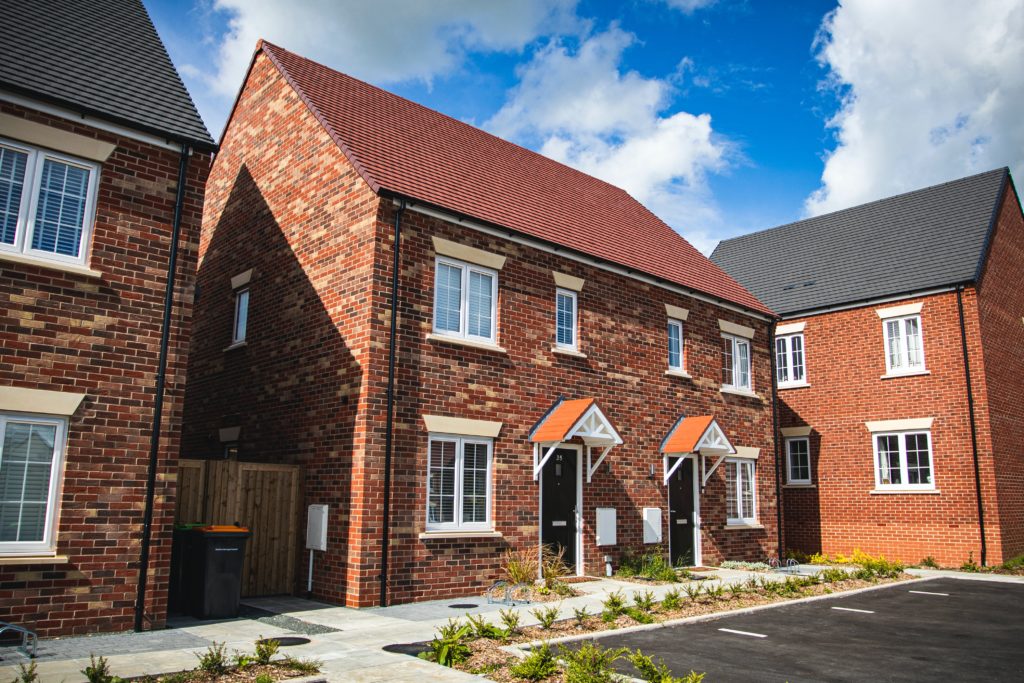 Introduction
In the United Kingdom, the Standard Assessment Procedure (SAP) was implemented to verify that every new building complies with all essential building and energy requirements. SAP calculations are necessary for a new build property before it can acquire a predicted energy assessment and an on-construction energy performance certificate, both of which are required to sell the house once constructed. Accredited assessors do SAP calculations to provide an overall SAP rating.
What Exactly Are SAP Calculations?
So, what exactly are SAP calculations? The government's method for measuring the energy performance of houses is known as SAP, which stands for 'Standard Assessment Procedure.'
Only residential properties require these calculations. In England, your SAP calculations take into account two factors: Dwelling Emission Rate (DER) and Dwelling Fabric Energy Efficiency (DFEE) (DFEE).
The computations yield a Target Emissions Rate (TER) and a Target Fabric Energy Efficiency Rate (TFEE). DER and DFEE must be less than TER and TFEE. In Wales and Scotland, the study only evaluates the DER, despite stronger construction regulations.
SAP calculations are available in two formats: L1A (new builds) and L1B (old builds) (extensions and conversions). The computations' primary goal is to generate a new or updated Energy Performance Certificate (EPC).
What is the purpose of SAP calculations?
Part L (England and Wales), Section 6 (Scotland), and Part F1 (Northern Ireland) of building regulations demand the calculations. These publications are focused on energy and fuel saving. These regulations have been revised numerous times since their inception in 1995 to reflect the availability and efficacy of new technology.
You must do these calculations in order to create a new or updated Energy Performance Certificate (EPC). An EPC is needed by law when renting or selling a home. The EPC assigns a letter grade ranging from G (worst performance) to A (highest) to the property based on two criteria: energy efficiency and environmental impact. Renting a home with a F or G rating in either category becomes illegal on April 1, 2018.
How Do SAP Calculations Get Done?
The customer should offer as much information as possible in order for our staff to do computations.
This includes, but is not limited to, the following:
· Floorplans
· Elevations
· Sections
· Site Map
· Insulation thickness/type
· Openings' U-value
· Heating system specifications
· production of hot water
· Low-energy lighting percentage
· Ventilation system specifications
· Renewable energy technologies
· Construction details that are approved
Your SAP calculations will differ depending on whether your project is a new construction, an expansion, or a conversion. In any case, the computations are broken down into two reports: L1A and L1B SAP:
Information about L1A SAP Calculations
Your SAP calculations for new constructions will be split into two reports: 'design stage' and 'as built.'
Report on the Design Stage
Before building begins, our team will analyse and approve the property's construction specifics.
This information is sent into computation software, which generates TER and TFEE rates and demonstrates that the building is DER and DFEE compliant.
It generates a 'predicted energy evaluation.'
Report on Construction
When the building is finished, the construction details are re-evaluated and any final specifics, such as the boiler type or air tightness score, are incorporated.
The EPC was created as a result of this final report.
Information about L1B SAP Calculations
The L1B SAP Calculations for expansions and conversions are classified as 'notional' or 'proposed.'
Theoretical Report
Our staff will examine the building features of the entire property, as well as the proposed addition or conversion. They will then prepare a report based on benchmarked data.
The construction detail data is entered into SAP calculations software to generate hypothetical TER and TFEE rates, as well as DER and DFEE measurements, in order to compile the report.
Report Proposal
For current elements, the proposed report would use benchmarked data. Our staff will evaluate the real performance statistics for any new or improved parts.
This information is then entered into SAP calculations software, which generates the projected TER and TFEE rates, as well as DER and DFEE measures.
In order for the property to pass, the performance values of the suggested elements must be lower than the benchmarked norms.
Furthermore, the aggregate DER and DFEE metrics in the proposed report must be lower than in the hypothetical report.
If the building's SAP Calculations show that the performance numbers in the proposed report are all lower than in the hypothetical report, a new EPC is generated to replace the property's current EPC.
When Should a SAP Calculation Be Conducted?
Before beginning construction, you should perform SAP calculations. This is done so that, throughout the design stage, you may be certain that the plans and specifications will pass. In the event of L1A SAP calculations, a second report will be required after the building is completed.
How Long Will It Take To Perform The SAP Calculation?
This is largely dependent on the building project's timing. In general, UKBC strives to finish all reports within 5-10 working days after receiving a request.
What Happens If My Structure Fails?
It is illegal to rent or sell a home that does not have an EPC. As a result, it is critical that your building pass its SAP. It is critical to establish your SAP calculations before building work begins, so that if the building fails to fulfil building regulations, our SAP assessors can advise you on how to improve.
This gets more difficult and costly later in the project as the scope of adjustments available narrows. UKBC intends to offer complete assistance and guidance throughout the SAP process. Whereas many firms will merely perform the calculations, UKBC offers a consultation service to ensure that our clients receive the knowledge and guidance they need to pass the SAP.
SAP Calculations Process
Step 1
The first stage in the SAP calculation procedure is to compute the dimensions of the property using scaled architectural drawings. Floor areas, wall areas, roof areas, glass areas, and door areas are all measured. This stage is conducted to model the house to scale and account for all thermal factors within the house via which heat will be lost.
Step 2
A U-Value calculation must be performed to determine how thermally efficient a wall/floor/roof element is. A U-Value calculation will reveal how efficiently an element retains heat.
Step 3
Once the calculations and U-values are completed, the 'openings' should not be entered into the model of the house that is being produced. Openings are windows and doors that are within the thermal elements.
Step 4
The efficiency of the heating system is vital in attaining compliance, but heating controls are as, if not more so.
Step 5
The air permeability of the house, also known as the air tightness, plays a critical role in ensuring that heat can be kept; if the U-values of the thermal components and openings are functioning to a high degree but the housing is not air tight, then the dwelling will lose heat.
Step 6
Once all of the preceding steps have been completed, some last factors are included to the evaluations, such as the utilisation of any renewable energy sources such as solar PV systems or air or ground source heat pumps. Renewable energy has the potential to significantly enhance the overall energy efficiency of a home.