Commercial Feature
The Latest Apple iPhone, Just Two Great Features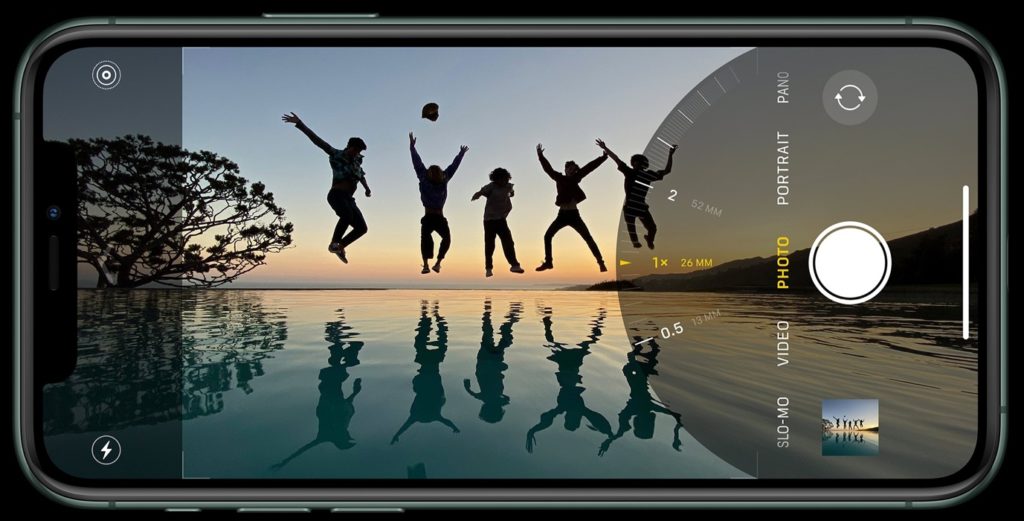 Now that Apple has announced its iPhone 11 models, the question is whether Apple is able to convince iPhone fans to upgrade their current devices. If you are in the right buying cycle and you are using an iPhone 7 or older, it's probably a good idea to upgrade. If you consider buying the latest iPhone model, here are a couple of solid reasons why
Significant power boost
The iPhone 11 with its anodized aluminium chassis is powered by the A13 Bionic processor, which will likely become the next fastest mobile processor. Compared to the current A12 processor, the A13 is roughly 20 percent faster. However, with its second generation 7nm manufacturing process, the A13 will be cooler and more efficient, resulting in longer battery life. The A13 also has a machine learning component that works at 1 trillion operations each second. It's a new opportunity for developers to leverage the new capabilities, such as to allow the device learn from user's behaviours. The iPhone 11 could take nine photos rapidly and compare them intelligently pixel by pixel to produce a highly optimized image with minimum noise and maximum details.
Better camera
Camera improvement is another reason why you should buy iPhone 11, especially the Pro and Pro Max versions. Both the more expensive models have triple-lens camera arrangement with primary, telephoto and wide-angle lenses. Apple promises that the telephoto lens is able to capture 40 percent lighter, when compared with the earlier iPhone XS. The triple-lens camera will capture much better photos in portrait and landscape orientations. Deep Fusion is an intriguing feature that's based on the machine learning technology. It's made possible by the neural engine component integrated into the A13 Bionic processor. With the new iPhone 11 models, you can quickly start recording videos by pressing down the onscreen shutter button. It's a feature called Quick Take. If you want to take burst photos, you should press the shutter button and the swipe down quickly. The front-facing camera now has wider field of view, making it easier to shoot group selfie photos with a few friends. The front camera should also be more reliable in recognizing your face for more accurate Face ID authentication.
Even if you choose the cheaper, basic iPhone 11 model, it's still an impressive piece of technology. The basic iPhone 11 may not have the telephoto lens, but it still produces great photo quality, as long as you don't zoom too much. All three iPhone 11 variants also have identical front-facing cameras. The iPhone 11 and iPhone 11 Pro should offer around 17 hours of battery life, while the Pro Max with its bigger battery may offer a whopping 19 hours of battery life. You can buy the latest iPhones at fonehouse. So, are will you be sticking with your current iPhone, or are you looking to buy the new one?
Sponsored links
Partner links