Commercial Feature
Staying Safe While Gambling Online – what to look out for to make sure that you are using a trustworthy website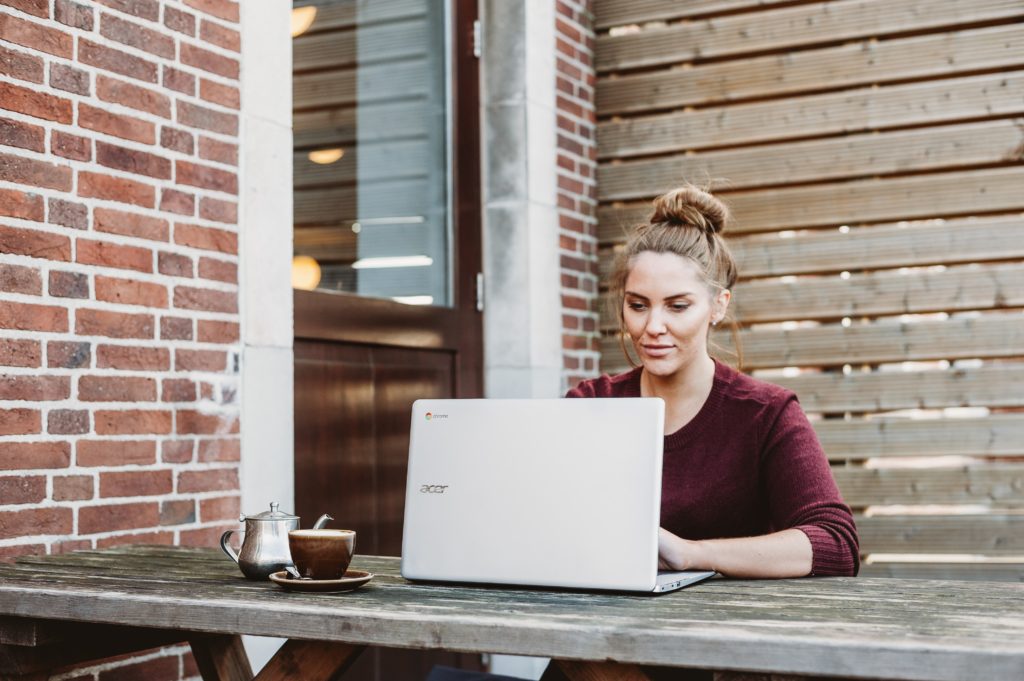 The internet is full of scams. Lurking in the shadows, ready to pounce and relinquish unsuspecting individuals of their hard earn cash. Whether it's a multi-level marketing scam or a simple take your money and run racket, the result will always be the same if you're not vigilant. You'll be out of pocket.
Gone are the days when we associated bookmakers with men wearing long sheepskin coats and a trilby puffing on a Cuban cigar. It would be safe to say many of the new generations of punters have probably never stepped foot inside a betting shop, as is the popularity of online gambling today. G
The big misconception surrounding online casinos is that they can exploit a punter by fiddling the results behind the scenes, assuring they always win. The popularity of online gambling has unsurprisingly attracted con artists and unlawful characters. Still, as long as you follow some simple rules and keep your wits about you, your online betting experience can be fun and trouble-free.
Only gamble at regulated casino sites
Doing otherwise is more than likely going to lead to numerous problems, the biggest being that you're likely to lose money. So how do we know if a casino is regulated? Firstly, if you're a regular to online betting, you'll know the bigger players in the industry, such as 888 casinos, BGO and Coral Casino. There are obviously many, many more, that are safe and reputable.
Another way of ensuring your casino is legal and above board is to use a casino guide where only regulated sites are registered, so you know when you click on one of the links on the list, you're not going to run head-on into a scam. One such site is American Casino Guide.
It can be a bit more difficult in countries like Japan where gambling laws are vaguer and more unclear but there are websites like Japan 101 which reviews popular, safe casino options like Vera & John which has had a long-standing reputation with Japanese players. While you can't trust every review website online in countries with stricter laws often these websites have the best, up to date information.
If you venture out into the wild and unpredictable online betting world without using such guides, then there are certain warning signs to look out for.
Many sites rely on clickbait, which is usually apparent with the number of pops and free offers available. If it seems too good to be true, it usually always is. Never click on random links; this really is asking for trouble. At best, you could land yourself with a virus; at worst, you could easily lose all your money. Look out for reviews from fellow gamblers. If there are disgruntled punters out there, you can guarantee the grievance will be out there too in the form of a review.
Check a casino database
Legitimate online gambling operators will always carry out several automated database checks so they can verify who you are. This ensures that only over eighteens can gamble, and protect the casino from unlawful behavior from criminals, such as money laundering. The details you will have to be forthcoming with are your name, address, age, payment method, deposits, and withdrawals.
If you become a regular player, you'll likely be asked for further ID such as a passport, utility bills, and scans of the front and back of the card you make payments with. If a casino doesn't ask for any ID at all, they're more than likely unlicensed and illegal and best avoided. Verification is for yours and the casino's safety.
Check with local licensing commissions
The majority of online casinos display their licensing details in their footer on their website. This doesn't mean it's legit, though. It's simple to create convincing graphics and images these days to fool people. So unless you're playing on one of the big well-known casinos, there are other ways you can determine whether your casino is really licensed.

Look at the logo that depicts the gambling commission it's saying it's licensed to and check out their website. They should have a list of all licensed casinos. Make sure you check out the URL if the logo is a direct link to the regulator, as this is another way of fraudulently claiming they have a license by directing you to a fraudulent website.
Gamble within your means-when the fun stops, stop
Gambling should be nothing more than a fun pastime. If it begins to cause problems, then it's time to get out. All reputable casinos should allow you to set your limits and take short or long-term breaks from gambling.
Be responsible and have fun, and unless you're playing at one of the bigger, well-known casinos, do your research. All the details are out there, and a few minutes of your time can save you a lot of disappointment as well as a lot of money.
Sponsored Links
Partner Links