Commercial Feature
Rubbish Removal In London: Do's & Don'ts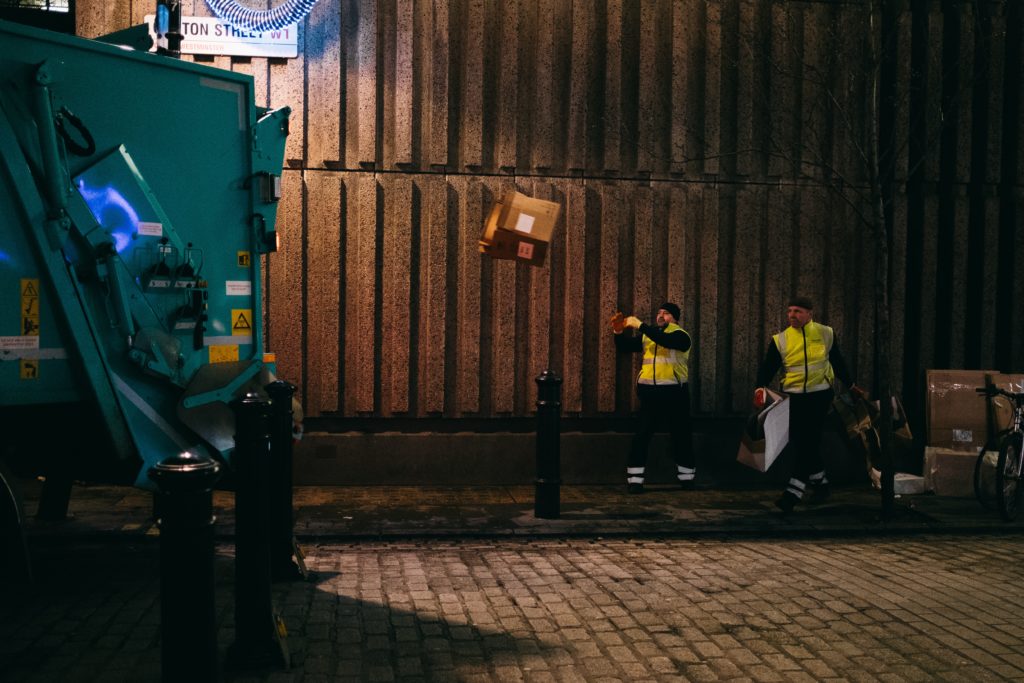 Are you a London resident contemplating hiring a professional waste removal company? To suit your goals, the perfect business should be very effective and adaptable. It should also provide high-quality yet reasonably priced services that do not burn a hole in your wallet.
But first, think about and understand how waste removal will help you, as well as the dos and don'ts of rubbish removal.
Dos of Rubbish Removal
Do Look Up The Relevant Legislation
The removal and disposal of various types of garbage are governed by a number of articles of legislation. The Waste Regulations and several other pieces of law are some of the pieces of legislation that control waste.
It is critical that you adhere to these rules and regulations. If you don't, you can end up with some serious repercussions.
If you're disposing of industrial garbage, for example, choosing to dispose of your industrial waste through a reliable waste management company that provides a professional industrial waste disposal service is one method to ensure that you're following all necessary regulations.
Do Consider The Environment
Waste may have a harmful influence on the environment. As a result, it's critical that you think about the environment while determining how to dispose of your garbage.
Considering the waste hierarchy might be really beneficial. The most desirable form of garbage disposal is listed first, followed by the least preferred method.
Prevention
Preparation for re-use
Recycle
Recovery
Disposal
The waste hierarchy will assist you in determining how to avoid waste products from becoming waste, as well as how to prioritize industrial waste removal methods like recycling above less desirable options like disposal.
Do Contact A Skilled Professional
Waste management may be a challenging field to comprehend. There are multiple pieces of regulations that control the collection and disposal of garbage to be aware of, as well as the various categories of waste, each having its own set of waste services to pick from.
Choosing to dispose of your garbage through a competent waste management company may be quite useful. They will have all of the expertise necessary to remove your garbage and dispose of it responsibly, in accordance with all applicable laws, and in a manner that is environmentally friendly.
Donts of Rubbish Removal
Don't Ignore Hazardous Waste
Hazardous garbage must be handled by professionals. This may be accomplished by utilizing a professional trash management company's hazardous waste disposal service. If your company generates hazardous trash, you must follow the Hazardous Waste Regulations. Failure to do so might have terrible ramifications!
Don't Be Irresponsible
One of the most crucial pieces of waste management and industrial garbage removal advice is to avoid being reckless with your waste disposal procedures.
We recognize that garbage management and waste disposal services, such as industrial waste removal, may be extremely hazardous, and that proper health and safety measures are essential; yet, rubbish removal in these cases is critical for the environment's and people's safety.
Don't Fly-Tip Your Waste
Unlawful fly-tipping is a hazardous and illegal garbage disposal practice. Local authorities can issue a penalty notice of up to £400 to anyone caught in the act of fly-tipping, as mentioned on the UK government site in May of 2016.
It is critical that your garbage is not fly-tipped, even if you do not dispose of it yourself. Make certain to inquire about how your garbage will be disposed of from the company supplying you with a waste disposal solution. It's also a good idea to request a copy of their trash carrier certificate.
Top 5 Rubbish Removal Companies In London
Quick Wasters
Waste collection is handled professionally and in an ecologically responsible manner by the organization. Quick Wasters can create a trash removal plan that is tailored to your specific requirements and preferences.
Quick Wasters is completely licensed and insured in accordance with London's Work Regulation Standards. The organization specializes in a variety of services.
Collection of garbage
Debris removal
Collection of green garbage
Services for garbage removal
Waste disposal in the home
Waste removal from the workplace
Garden garbage removal
Waste removal from construction sites
Snappy Waste Removals
The organization is authorized to remove all types of household garbage from Greater London residences. They also provide specialist services like kitchen, bathroom, and furniture uninstallation.
They are permitted to remove, transport, and dispose of all water from building sites around London as an Environment Agency certified firm. They offer economical builder clearing services that are rapid, efficient, and dependable.
Express Waster Removals
They provide exceptional house office and construction garbage collection services to Londoners.
The company is open seven days a week and provides consumers with low-cost rubbish collection services that are both effective and adaptable to their specific needs. Express Garbage Removals provides a variety of waste removal services, including:
Picking up and loading heavy, bulky, small, and large things, furniture, electrics, IT equipment, and more, as well as transporting and recycling them.
The provider will remove weeds, grass, and cuttings from your garden.
Garden garbage removal and construction debris removal
There are two types of garbage removal services: residential waste removal and commercial waste removal.
All Junk Removal
They provide a variety of rubbish collection services to business and residential customers in London and the surrounding area.
Except for dangerous items and asbestos, the firm gathers all forms of garbage. The following are some of the services provided by the company:
Clearances of houses
Rubbish disposal for contractors
Clearance of the office
Garden garbage removal
Loft and garage rubbish disposal
London Rubbish Removal
London Rubbish Removal will assist you in removing all of the unwanted items from your home. You may also employ their services to reduce too much rubbish that your organization has amassed over time.
Residents living inside the M25 boundary of Greater London can use the company's extremely dependable same-day rubbish removal services.
London Rubbish Removal operates promptly, effectively, and with a relentless focus on efficiency and speed.
To satisfy your garbage collection demands, you may book one of the company's trucks seven days a week. The following services are provided by London Rubbish Removals:
Clearance of the office
Waste disposal from construction sites
Clearance of the house
There are other services available as well.