Commercial Feature
Rinat Akhmetov Foundation's Project 'Ask the Doctor' Spreads Awareness of COVID-19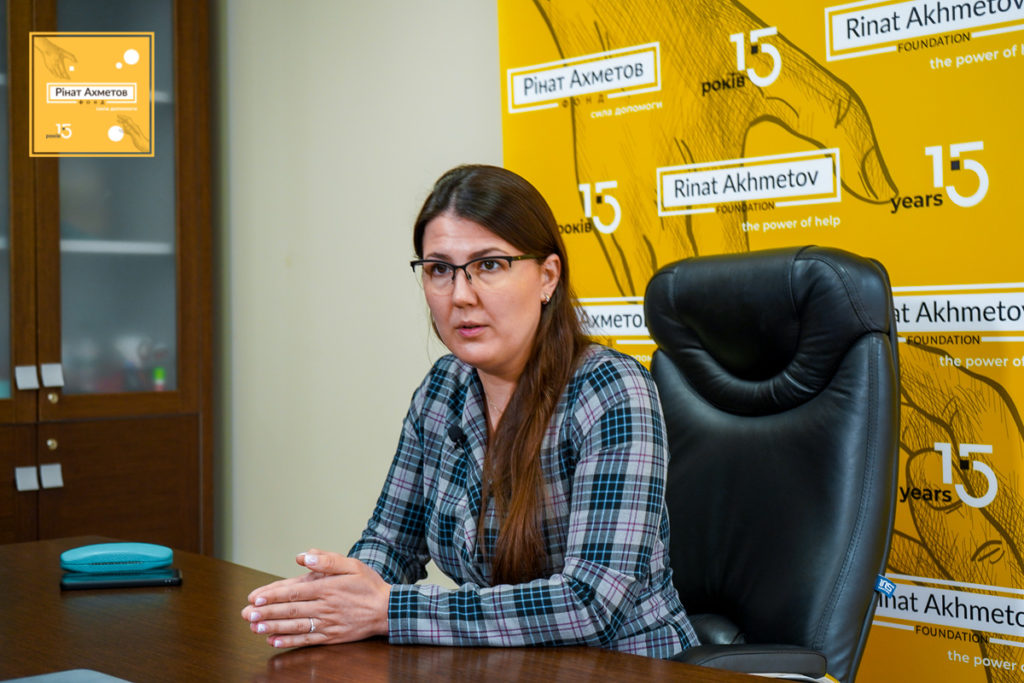 Ukrainian businessman Rinat Akhmetov launched a humanitarian centre bearing his name back in 2014 in response to the enormous human suffering he saw due to the war in Donbass. The Rinat Akhmetov Humanitarian Centre combines the resources of the Rinat Akhmetov Foundation, the Shakhtar Football Club, and all businesses operating under the umbrella of the System Capital Management Group that Akhmetov founded.
Rinat Akhmetov Humanitarian Centre Sponsors Ask the Doctor Series
The humanitarian centre has been an important resource for the citizens of Ukraine during the COVID-19 pandemic. Rinat Akhmetov himself has donated millions of dollars to hospitals to ensure that the staff has the personal protective equipment they need to treat patients safely. His donations also allowed hospitals to purchase additional equipment to manage the influx of patients.
A video program sponsored by the Rinat Akhmetov Humanitarian Centre called 'Ask the Doctor' has brought important health advice to people as they dealt with the pandemic. In early April, the program hosted Dr. Oleh Chaban, a board-certified psychologist. Dr. Chaban holds the following credentials:
Department Head of Psychotherapy, Psychosomatic Medicine, and Medical Psychology of the Psychological and Medical Faculty within the Bogomolets National Medical University
Doctor of Medical Sciences
President of the Ukraine Psychosomatic Medicine Association
Professor
Dr. Chaban was the 20th expert the humanitarian centre hosted on its 'Ask the Doctor' series. Approximately five million people view and listen to the program each month. He works with COVID-19 patients currently in hospital intensive care units (ICUs) and offers consultations on the psychiatric impact of the pandemic to anyone who wants one.
According to Dr. Chaban, approximately 30 percent of people with a positive diagnosis of COVID-19 suffer from depression. He further explains that depression symptoms can arise from symptoms of the disease itself and the associated worldwide anxiety. The unrelenting fatigue, inability to sleep, and severe pain that doctors cannot always control with medications can cause suicidal thoughts in some patients.
Dr. Chaban also treats patients who deal with post-COVID syndrome. These patients may experience fatigue, weakness, an ongoing sense of panic, and mood swings. People who do not receive treatment for post-COVID syndrome have a higher risk of death within the next five years. He believes that COVID-19 is both a mental and biological challenge. Family members and medical providers need to be aware of this and support patients in receiving psychiatric and psychotherapeutic support.
The best advice Dr. Chaban can give to patients who have recovered from COVID-19 is to communicate honestly with others, look after their appearance, make plans, and try to be of service to others.
Ask the Doctor's March 2021 Guest
About a week before hosting Dr. Chaban, Dr. Tetiana Chumachenko appeared on the show to speak about new COVID-19 strains and developing vaccines. Her credentials include:
Doctor of Medical Sciences
Professor and Head of the Kharkiv National Medical University Epidemiology Department
Dr. Chumachenko began her time on Ask the Doctor by talking to the audience about American researchers from Moderna developing a vaccine to treat the newest strains of the infectious disease. The developing vaccines can treat two or more mutations of the same virus. She went on to explain that Moderna's global clinical trials began on February 4, 2021. The purpose of the trials was to determine if different biochemistry companies can provide the same patient with the first and second doses of a COVID-19 vaccine.
Dr. Chumachenko also described clinical trials happening in the United Kingdom where researchers used different intervals between the two doses of the vaccine. The first group contained patients vaccinated with AstraZeneca and then Pfizer and the second group received their vaccinations in reverse. According to Dr. Chumachenko, future health recommendations will come from these trials.
A key recommendation that Dr. Chumachenko gave the audience was to plan the timing of their vaccines for when they have normal blood sugar and cholesterol levels and are not fighting another illness. People under a doctor's care for chronic illnesses such as diabetes or heart disease may want to consult their doctor to discuss an ideal vaccine schedule. She recommends that people who have recovered from COVID-19 wait six months to receive their first vaccine. The vaccine will enhance antibodies for those who still have them.
Ukrainian citizens who cannot avoid social contact should follow COVID-19 best practices, including wearing a face covering in public. She states that medical masks are the most effective at resisting moisture because they contain several layers that do not allow pathogen penetration. Store-bought masks should be easy to breathe through and washed often for the greatest protection.
About the Rinat Akhmetov Foundation
The Rinat Akhmetov Foundation launched in July 2005 to address the root causes of major social issues in Ukraine. Building on Rinat Akhmetov's personal philosophy of shifting from personal charity to social development causes, the foundation aims to identify and eliminate social problems. From 2005 to 2008, the foundation operated as an arm of System Capital Management. However, it has functioned as a separate charitable foundation since that time.
Some key areas the foundation targets include:
Cancer diagnosis and treatment
Eliminating tuberculosis (TB)
Targeted assistance for children and families harmed by the war in Donbas
Finding Ukrainian orphans loving and permanent homes
The Rinat Akhmetov Foundation practices transparency in all its actions and decision making. The humanitarian centre is its most ambitious project to date, and it has evolved with the times to become the key source for COVID-19 information that it is today.
Sponsored Links
Partner Links