Commercial Feature
Repton School and Greenwood Academies Trust Shortlisted for Times Educational Supplement Awards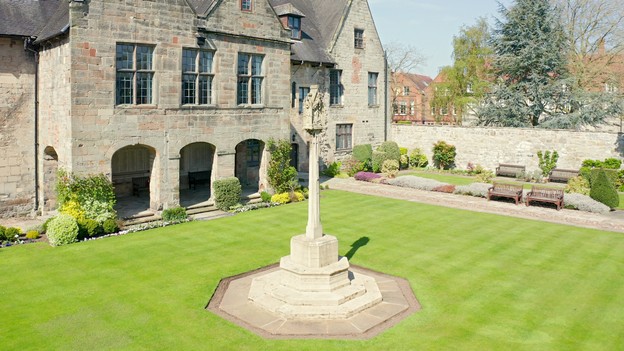 Over recent weeks, Repton School, a prestigious boarding school in Derbyshire, has found itself in the media spotlight for its latest forward-thinking initiative. Repton arranged for Greenwood Academies Trust (GAT), a multi-academy trust in the Midlands, to develop a new IT system that would accommodate the school's growing need for remote technologies. The profits amounted to a six-figure sum, which GAT has ploughed back into the Trust's 17 schools. By procuring an IT system from GAT instead of a commercial organisation, Repton has made a socially responsible procurement choice and is delighted with the outcome.
The partnership proved so successful that last month, the Times Educational Supplement (TES) shortlisted Repton and GAT for the highly regarded State-Independent Partnership Award and Best Use of Technology Award. These accolades celebrate educational organisations that have collaborated to improve student provisions and opportunities in the most innovative ways. Being shortlisted for such significant awards in the education space is a major success for both Repton and GAT.
Greenwood Academies Trust: Our Learning Cloud
Before partnering with Repton, GAT crafted a Microsoft-driven, cloud-based system – Our Learning Cloud (OLC) – for 36 academies in deprived UK towns and cities. Since GAT installed the software solution for these schools, many have made rapid moves out of special measures and even gone on to partake in the Microsoft Showcase Schools programme.
Based on this success, GAT saw a commercial opportunity in its cloud solution. Meanwhile, Repton School's new Senior Management Team were hunting for a future-proof, flexible, and scalable IT transformation. This solution needed to accommodate the school's growing technological requirements to meet remote learning needs under the COVID-19 lockdown. Our Learning Circle proved the ideal fit.
Repton is the first educational organisation to invest in GAT's technological solution. The trust re-networked both of Repton's campuses on an Anglo-Saxon site that blends historic and contemporary buildings. Setting up WIFI access in ancient stone structures was a challenge, but GAT was able to build and integrate infrastructure, hardware, and software throughout the school during the COVID-19 lockdown.
Though GAT had to reinvent the entire architecture of the school's IT, the trust worked with Repton to complete the project in just 16 weeks, also training Repton's staff body of over 400 to use the IT system.
Repton's Investment to Support Other Schools
The profit made from Repton's OLC system has enabled GAT to invest a six-figure sum in state education. This fund would otherwise have fuelled a private, corporate IT provision but will now instead open opportunities for disadvantaged students across the UK to access high-quality technology. Repton will continue to provide contacts to grow the business and generate a sustainable revenue stream for reinvestment in state education.
During the pandemic, schools' needs for high-quality technologies have risen, and the gap between technology provisions in state and private schools has grown even further. It's for this reason that Repton's partnership with GAT is so unique. As all schools have faced national upheaval, organisational bodies need to offer mutual support and innovation to ensure all children receive the opportunities they need to meet their potential. State-independent educational partnerships like this are one of the keys to success.
About Repton School
Last year, Repton School and Repton Prep combined to become a through school – one of the top boarding and day schools in the UK. Both boarders and day students have a place in Repton's inclusive house structure, which means everyone makes the most of the school's inclusive community. As a through school, Repton students can enjoy a streamlined, educational journey from pre-school through to A Level, benefitting from a rich education that combines both traditional and modern subjects, pastoral care, and extra-curricular opportunities.
Read more about Repton School.