Commercial Feature
Reasons to Love LVT Flooring
LVT is the short form of Luxury Vinyl Tile. It is a popular flooring material that is chosen now by many house owners. Many reasons encourage common people to choose LTV flooring while building their homes.
Elegant and stylish look – As the name suggests, the luxury vinyl tiles are available in many attractive shades and patterns, which resemble the looks and the feel of natural hardwood or marble or other natural stones used as flooring materials. Moreover, LVT flooring is available in many shapes and sizes, which can be fitted in rooms of any dimensions. This vinyl flooring is much lighter than other materials and thus, it is easier to carry for installing on higher floors at home.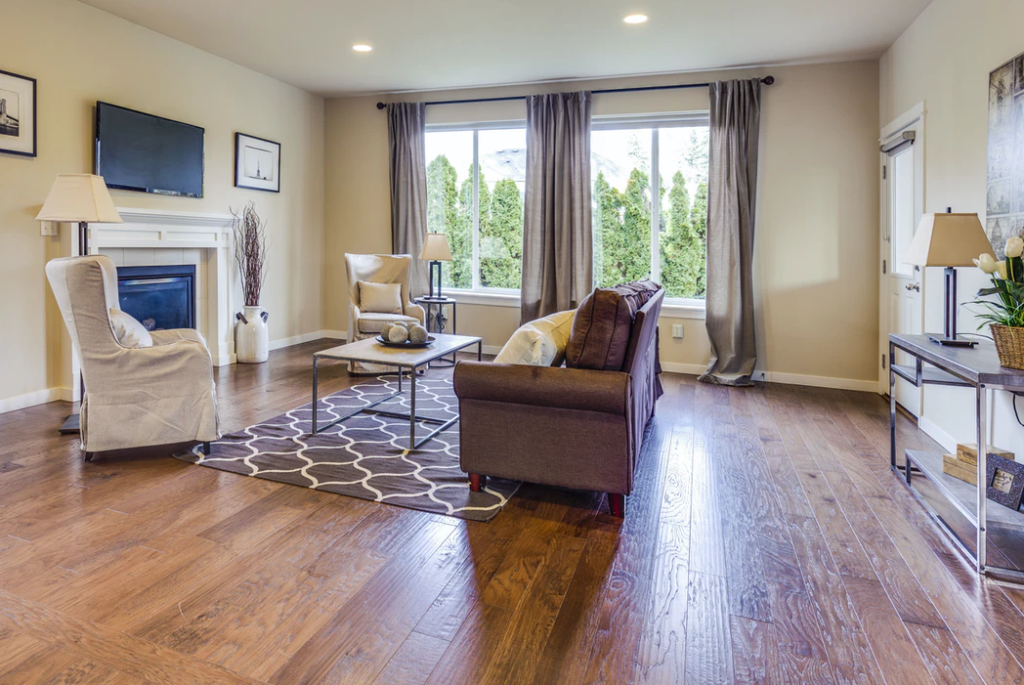 Easily installable – The vinyl tiles do not need to be glued or nailed like the tiles made of other materials. Homeowners simply need to cut these tiles according to the size of their rooms and just place them over the existing floors. Hence, there is no problem in the installment of this flooring and no mess is created during the process.
Safe for children and pets – The surface of vinyl tile is resistant to scratches and thus, no harm can occur due to the sharp talons of pets or by dropping any sharply edged material. Moreover, it is perfectly safe for children and pets, who move around randomly over the floors at home.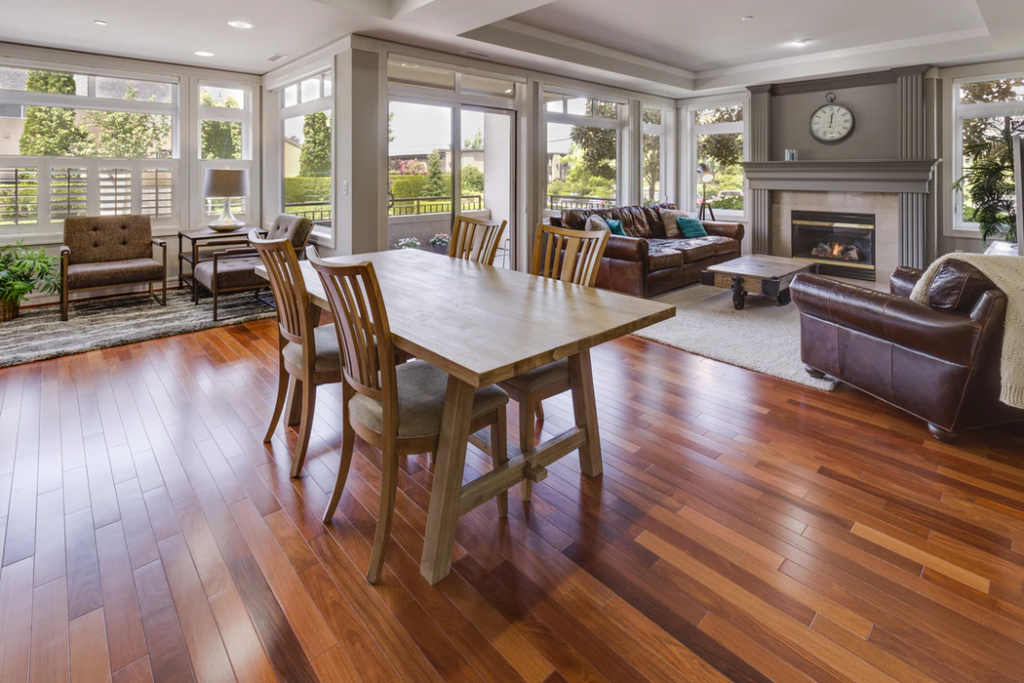 Affordable price – The cost of LVT flooring is much cheaper than that of marble or hardwood flooring. Moreover, it saves the installation cost, which makes it further affordable for common people. So house owners can get the look of expensive flooring at very cheap prices, by choosing this flooring material.
More longevity – As vinyl tile is made of 100% synthetic material, it can last even for the lifetime of a house owner. In many homes, vinyl flooring is found to last more than 25 years, despite withstanding heavy traffic in some areas. Moreover, old vinyl tiles can be recycled and placed with a new look, saving environmental energy.
Resistant to moisture – As vinyl is a form of plastic, it cannot be damaged due to moisture. Thus, LVT flooring is fit for homes in highly humid areas that experience heavy rainfall. Vinyl tiles are not harmed by accidental spilling of liquids as well.
Easy maintenance – No special maintenance is needed for retaining the shine of LVT flooring. Only daily sweeping and weekly mopping with warm water can be enough to keep these floors in the best condition.
If a vinyl tile is damaged due to any reason, it can be easily replaced by simply taking it off and placing the new one.
Sponsored Links
Partner Links