Commercial Feature
Raffaele Riva Is Driving Success on International Businesses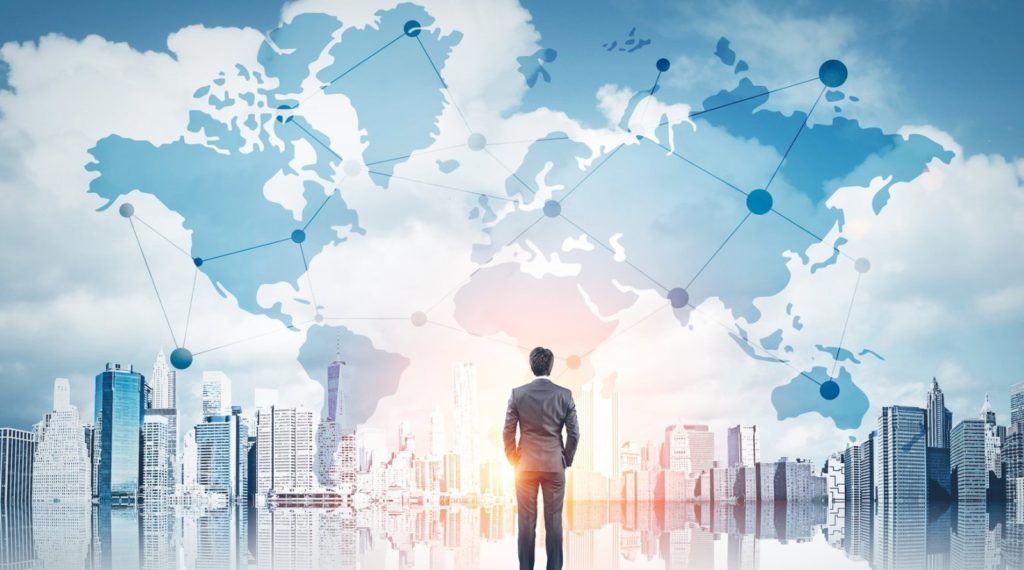 Raffaele Riva is an international accountant and entrepreneur, as well as founder and CEO of AUREA Multi Family Office, a Swiss firm with several subsidiary companies located in Switzerland, Italy, and the U.K.
Riva specializes in asset management, estate and wealth planning, international business, real estate transactions, trust investments, and related niches. He directly oversees the operations of AUREA Multi Family Office as well as the firm's subsidiaries, which include BGB AUREA Ltd. in London, Milano Fiduciaria in Milan, and Aurea Consulenti Associati SA as well as Aurea Gestioni Patrimonialia SA in Lugano, Switzerland.
These companies provide essential financial services for affluent private and corporate clients, including such services as accounting, auditing, bequeathals, real estate transactions, private investment management, and asset and wealth management. Riva maintains leadership positions at three of these companies, and actively oversees daily operations and high-profile transactions at all of them with the exception of BGB AUREA Ltd.
From his youth, Raffaele Riva has always been passionate about doing work that he loves and letting his own life experiences help him find his path in life. He approaches life with an optimistic attitude and is always excited to learn about possible new opportunities to expand his knowledge and skills.
Riva credits his success in life to this positive attitude, and the fact that he is an avid reader and stays abreast of current developments around the world, particularly in the area of technology, social trends, and world news. He also indulges his interests in a variety of topics, ranging from boating and skiing, to classic cars, wines, and fine art. As an active member of several social and professional organizations, he takes advantage of opportunities to regularly mingle with trailblazers and innovators in different industries.
Riva is an example of how maintaining an avid curiosity in the face of new developments in the world and daily self-education gleaned by through various media sources can help an entrepreneur to make well-informed business decisions and execute successful strategies for international success. He also believes that a positive approach to life and business are key elements of success.
Riva is also passionate about ensuring the success of his client base and providing services that genuinely make people's lives easier and more streamlined.
"Providing value in the lives of your clients has been always extremely important for my long-term business success," he states. "When you wake up each morning asking for more ways to better serve and satisfy your clients, you will dramatically boost your business. Always think in terms of serving, and even if your client was the one who was wrong, take the initiative to fix things and correct them immediately: it will provide value in their life."
But his success is not fueled by optimism and commitment alone. Riva's international success is also the product of extensive study and experience, having spent over 10 years acquiring skills and knowledge in such areas as asset management, corporate financing and restructuring, estate planning, mergers and acquisitions, and wealth management.
Between 1997 and 2008, he gained valuable experience in international business as Senior Executive of a multinational conglomerate, also participating as an active board member and operations manager for several of the firm's subsidiaries, located in Canada, Western Europe, Central and South America, and South Africa. He also served, from 1988 to 1992, as an accounting and auditing specialist for a "Big 4" company doing business between Milan, Italy and Manchester, U.K.
Riva maintains active membership in the Register of Chartered Accountants in Milano, the Register of Legal Auditors in Rome, the Italian Association of Anti-Money Laundering Officers, and the Associazione Il Trust in Italia, along with several other professional associations, through which he stays up to date on industry developments across the countries in which he primarily does business. These memberships also keep him connected to other important entrepreneurs and mentors in these markets.
Born in 1962, Riva completed a Masters a degree in Economics at Università Cattolica del Sacro Cuore in Milan in 1987, with specialties in accounting, banking, corporate financing, tax law, mergers and acquisitions, and other pertinent areas. He earned a Dottore Commercialista degree from the same institution in 1989 and became a Qualified Accountant in Italy. He then completed two post-graduate programs, one in SSQUEA at the Canton Ticino Management Business School, and one in SUPSI at the University of Applied Sciences and Arts of Southern Switzerland in 1998.
A dual citizen of Switzerland and Italy, Riva speaks fluent French, Italian, and English. A classical music buff, he is a contributing Benefactor Member of the Orchestra della Svizzera Italiana. He is also a connoisseur and collector of modern and contemporary art, as well as vintage autos. Additionally, Riva is a boating enthusiast and an active member of the Monaco Yacht Club and the London Reform Club. He is also passionate about skiing, racing, scuba diving, and equestrian sports.