Commercial Feature
Pastel colors trends you should know in 2022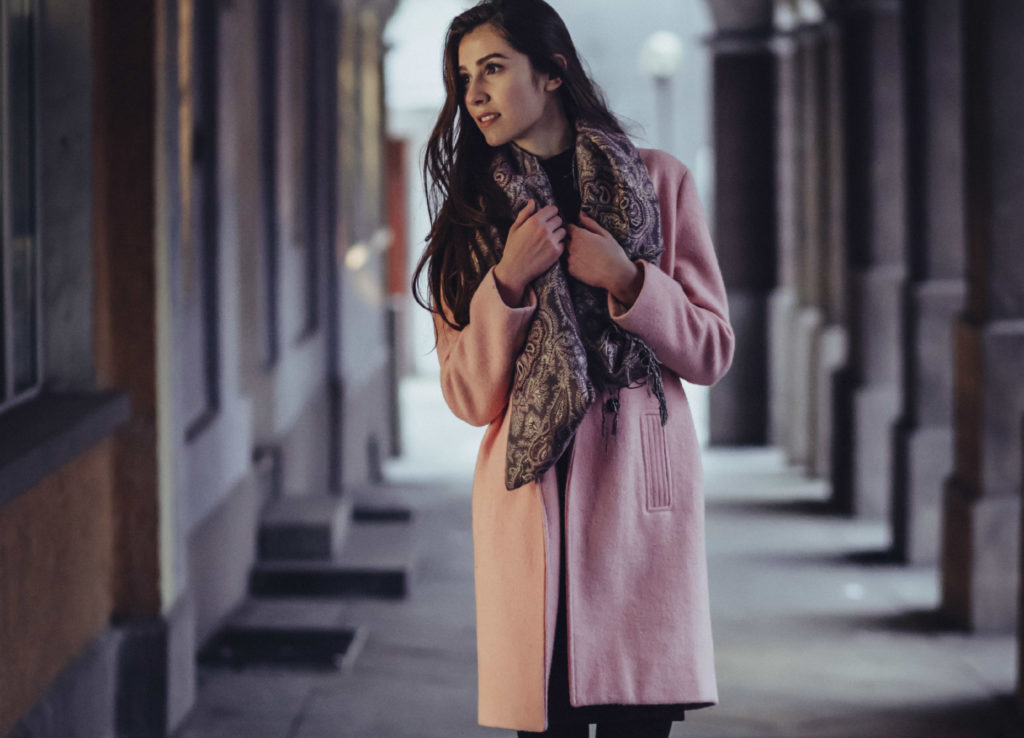 Some trends never go out of vogue in a world of changing fashion trends. One such fashion trend is that of pastel shades, and it is set to attract everyone's attention yet again in 2022.
As the world struggles to navigate the global pandemic for the third consecutive year, fashion designers opt for gentler and softer shades that can inspire hope, dreams, and elegance. The subtle nature of this color palette can add an understated beauty to any fashionable outfit. While this palette of toned-down shades is often perceived as feminine, they can be a great choice for the fashionable modern man who is not afraid to experiment as well.
Be it your party wear or casual outfit, this soothing color trend can help you create a style statement rooted in warmth, optimism, and carefree confidence. So, are you up for the pastel adventure? Here is how you can brighten up your fashion persona with trendy pastel shades in 2022.
The Adventurous Pastel Casual Look
Pastels are often referred to as the muted color palette. Adventurous is a word that is not associated with this palette. But 2022 looks set to change this unsaid fashion rule. It is the year when designers expect to lend a twist to pastel shades.
One way to be adventurous with your pastel fashion is to combine the color palette with funky patterns and geometric shapes. By using this color palette in an unconventional way, you will be lending this fashion trend a new personality when dressing up casually. Why not go for a soft but spiky look? For instance, combining your denim pants and mint green top with a pair of canvas shoes highlighting geometric patterns in muted tones can make your outfit an instant head-turner.
The Candid Coffee Date Look
Coffee dates are all about being happy and bubbly, isn't it? When you want your fashion to reflect that same state of mind, pastel colors can be a great way to style up your look. A tried and tested rule of fashion is layering. You can incorporate the same to create a stunning look for your coffee date.
Just combine a cotton dress in white and black with a tailored jacket in a pastel shade. This cool ensemble can add an edge to your look and make you stand out in the crowd. A pastel purse can further elevate your look and add personality to your outfit without drawing away attention from it.
The Light and Airy All Pastel Look
If you have been following the fashion industry on TikTok, you must have noticed how minimal elements have caught on the imagination of the fashion-conscious population in recent times. You can take this trend to the next level by combining it with pastel shades.
To ensure that the look you create does not have an overwhelming feel to it, keep it light and comforting. For instance, you can go for peach-colored skirts with abstract designs topped with a striped tank top in pink. By keeping the combination soft and subdued, you can build a sense of calmness in your outfit. Such a look can work for a lot of occasions, starting from lazy weekend brunches to road trips and more.
The Off-Duty Glamorous Look
Dressing up for a special event or occasion calls for a glamorous look. When it comes to creating a fashion legacy of your own, pastel ensembles can come to your rescue. They may not be the first thing that comes to your mind when you think of glamorous outfits, but they can help you flaunt dreamy looks.
An interesting way to work this look is to opt for a slip dress with a high slit in muted tones and combine it with a matching blazer. Complete your ensemble with stylish pumps and a chain sling bag in agreeable shades. All you need to do next is step out with a smile, and you will be ready to make heads turn!
The Retro Lounge-Around Look
The lounge-around look always calls for wearing something relaxed yet fashionable. This year fashion designers are trying to incorporate nostalgia into fashion by evoking the simpler looks of the past. You can make this style work for a fashionable yet laid back brunch ensemble.
The challenge here is to keep the color combination effortless charming with a hint of retro calmness working into it. An easy and effective way to highlight this look is to opt for wide-legged pants with a mauve top having flowy sleeves. An off-white top with shoulder pads teamed up with a lilac shirt can also work wonders when flaunting this style. A pair of strappy sandals can add the ultimate panache to your look.
The Vintage Floral Look
If one fashion trend always manages to stay relevant, it is the floral print. Floral prints are set to make a refreshing comeback on the fashion scene this year if you go by the latest trends. The best part is that floral prints can look great in pastel hues. This is more so when the style has vintage traces to it.
To give your floral look a vintage vibe, you need to desaturate and tone down the colors. The idea is to portray a delicate look that calls for careful handling. For the same reason, you have to ensure that the floral designs have an earthy feel to them. A boho dress in mellow pink with floral prints in multi colors is an awesome way to create a comfortable old-school look.
The Trendy Airport Look
An exciting part of travel is working out the airport look. With the world opening up to tourists once more, now is the right time to plan your airport look. And yes, you can dress up fashionably in pastels for your airport look as well.
To incorporate the pastel trend in your airport look:
Go for a cropped sweatshirt teamed up with a pair of joggers.
Throw on a long bomber jacket.
Build this look in monochrome shades for maximum effect, and finish off with white sneakers.
A trendy handbag and a pair of designer sunglasses can be the ideal finishing touch for this trendy look.
Express Yourself in Pastels
The trend of pastel shades is set to rule the fashion charts. Depending on your mood and style, you can work out your looks to be as adventurous or as delicate as you want them to be. But one thing that needs to remain constant throughout your pastel fashion formula is your confidence. Just carry your look with confidence, and you are sure to own this trend in style!