Commercial Feature
Machkevitch Alexander: a trip to Israel for students and schoolchildren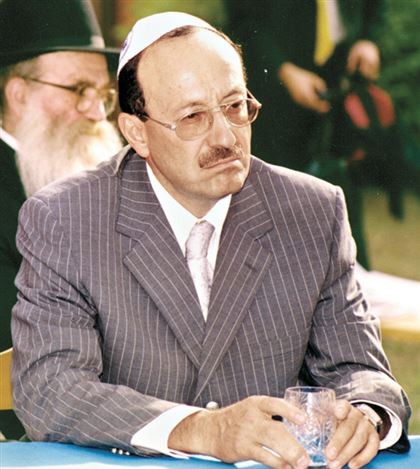 The easiest way to come to Israel is for the younger generation. Moreover, some boys and girls can visit the country for free, which we will discuss in detail in this material.
The best programs for Jewish youth by Alexander Machkevitch
The Israel government, charitable foundations, and frequent philanthropists generously sponsor Jewish youth visiting programs for their historic homeland. However, most of them provide visitors with full or partial financing.
"The visit programs for schoolchildren and students have several goals: educational, entertaining, and charitable. The main thing that participation in these programs gives is an acquaintance with the historical homeland, its culture, language, and way of life. This is extremely important for young people, even for those representatives who do not intend to move to Israel," says Machkevitch.
The most popular programs for students and schoolchildren are two: Taglit and MASA. Both are for boys and girls whose ancestors belonged to the Jewish people.
Taglit implements the motto: "Israel by birth" and presents cultural and educational programs for young people aged 18 to 32, whose genealogy allows them to fall under the Law of Return.
Program participants have the opportunity to personally see places associated with the great history of their people, to get acquainted with the daily life of modern Israel and, most importantly, to get to know their peers, make useful contacts and help establish relations between their historical homeland and their country of residence.
The MASA program, that is, the Journey, is described as a unique opportunity for residents of the CIS countries and is aimed at attracting talented and promising young people to local universities and providing many of them with the opportunity to finally return to their historical homeland and apply for citizenship.
Types of programs for Jewish youth
In order to become a member of the MASA program, you must have Jewish roots and meet certain requirements: for example, to be a student or graduate student of a university-aged 18 to 30 years.
Hospitality programs for young Jews are available in Ukraine, Russia, Georgia, Latvia, Lithuania, Estonia, Moldova, Kazakhstan, and Uzbekistan.
Today, programs are visiting and daytime. The first involves living in boarding houses and tourist camps outside the city limits. There are also daily programs that are based on the implementation of short programs – from morning to evening.
Programs like Taglit and MASA are designed for a period of 7 to 10 days, which allows its participants to relax, get acquainted with many attractions, get acquainted with peers from Israel, and even learn the basics of the language.