Commercial Feature
Living the good life – a spotlight on Surbiton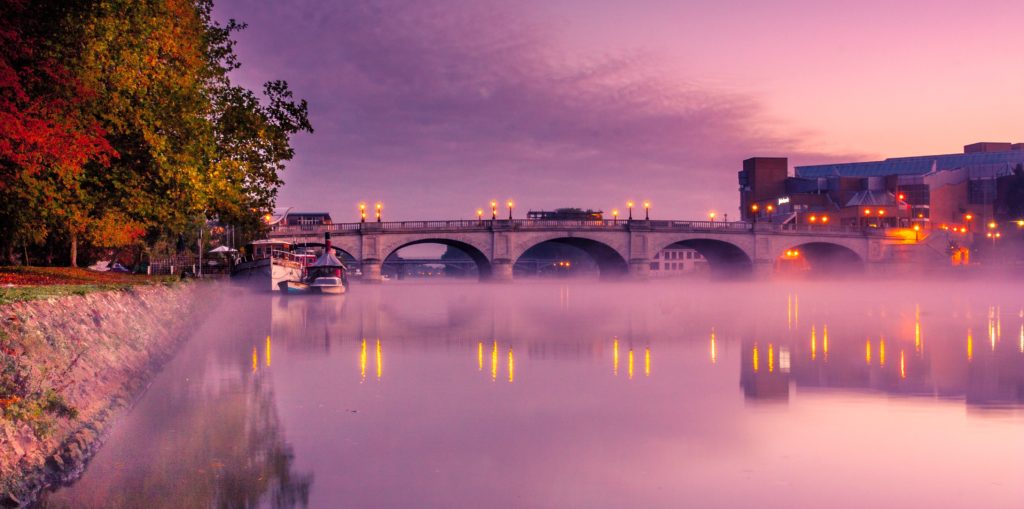 Surbiton is a hidden treasure, thanks to its excellent schools, quick commute and proud sporting history. A family favourite, residents of this town enjoy a village ambiance, value for money and a calmer lifestyle.
Situated in southwest London on the Thames' southern bank, Surbiton is a stone's throw away from the bigger, more famous Kingston-upon-Thames. Due to a unique set of historical circumstances, commuters here can reach Waterloo in just quarter-of-an-hour. This is faster than the trains from Kingston and other central Tube stops. Consequently, buyers from southwest London have gravitated towards Surbiton over the past decade-and-a-half.
The Housing Market
Surbiton is notable in that it boasts a broad variety of properties to purchase. It has contemporary flats and Art Deco apartments in the town centre; post-war dwellings from the Fifties and beyond; Thirties and Twenties semi-detached and detached homes; Edwardian and Victorian semi-detached, terraced and detached properties; and cottages and villas from early Victorian times.
St Andrew's Square, located in the centre of town, is a garden space with big Victorian properties – many of which are split-up into roomy apartments. Also, there are sizable detached homes available in the leafy streets of Long Ditton and Southborough. Properties in these suburbs are for long-term occupancy, with lots of residents remaining in them for decades.
With a view of Claremont Gardens, The Crescent is a lovely Art Deco complex – where three-bedroom flats can sell for as much as £775,000. The aptly named 'river roads' that connect Portsmouth Road to Maple Road have sought after, picturesque Victorian lodges. In Berrylands, on the east side of Ewell Road, more Victorian properties are available in the roads nearest to Surbiton train station. Nonetheless, the remainder of Berrylands consists of Thirties and Twenties detached homes, bungalows, and semis. A semi with three bedrooms starts at around £750,000, and appeals to families wanting a house they can develop to increase its' value.
Tolworth has a selection of Victorian properties, set in a miniature town centre. For instance, on Beaconsfield Road, there are semi-detached three- and two-bedroom Victorian homes, with side entrances. At the time of writing, properties in this area sell for between £565,000 and £700,000.
The Rental Market
Couples make up the majority of tenants in Surbiton. Lots of couples sign up for lengthy rental contracts, albeit with the aim of purchasing a neighbourhood property after a few years. Properties near to the train station rent particularly fast. Maple Road has a renovated Victorian church with two-bedroom apartments, which rent for around £1150 to £2200 per month. In Surbiton Plaza, there are one-bedroom apartments that can be rented for around £950 to £1350 per month. In addition, Surbiton has a decent range of shared house options for Kingston University students.
New-Build Properties
The Brighton Road Indigo Scott development has thirty-nine flats with one, two and three bedrooms, and duplexes with two and three bedrooms. Prices for these properties begin at about £700,000. In Fullers Way North, Tolworth Square features a Taylor Wimpey development of 106 homes and apartments, with four bedrooms or less. Apartments with two bedrooms start at about £385,000.
Situated on the junction of Ewell Road and Broomfield Road, Broomfield Lodge is a renovated parish school from the Victorian period that contains nine apartments. The apartments with three bedrooms start at about £695,000; and the two bedroom and one-bedroom apartments start at about £575,000 and £395,000 respectively. All of these apartments can be moved into straightaway.
Popular Areas
The aforementioned 'river roads' connecting Maple Road with Portsmouth Road are a popular option. A roomy three- or two-bedroom conversion apartment in either these roads, with its own garden, could cost as much as £450,000. The recommended roads in Southborough are Woodland Road, Langley Avenue and Corkran Road; while the most desirable roads in Berrylands are Pine Gardens, Manor Crescent and Pine Walk.
The Postcodes
There are a couple of postcodes for Surbiton — KT5 covering the majority of Tolworth and Berrylands, and KT6, covering the upmarket Southborough area and town centre.
The Council
Surbiton is controlled for the most part by Kingston Council, run by the Liberal Democrats. Here, the Band D 2020/2021 council tax is £1944.39. Long Ditton is controlled by Elmbridge Borough Council, run by a Liberal Democrat and Resident's Association coalition. Here, the Band D 2020/2021 council tax is £2008.33.
Travel Options
It is hardly surprising that Surbiton is a hit with commuters – it only takes fifteen to eighteen minutes to reach Waterloo on the fast train. The travel time is roughly thirty minutes from Berrylands. Surbiton is situated in Zone 6, with an annual travelcard costing £2568.00. Berrylands is situated in Zone 5, with an annual travelcard costing £2400.