Commercial Feature
Leather, thermal, waterproof: A look at the different kinds of golf gloves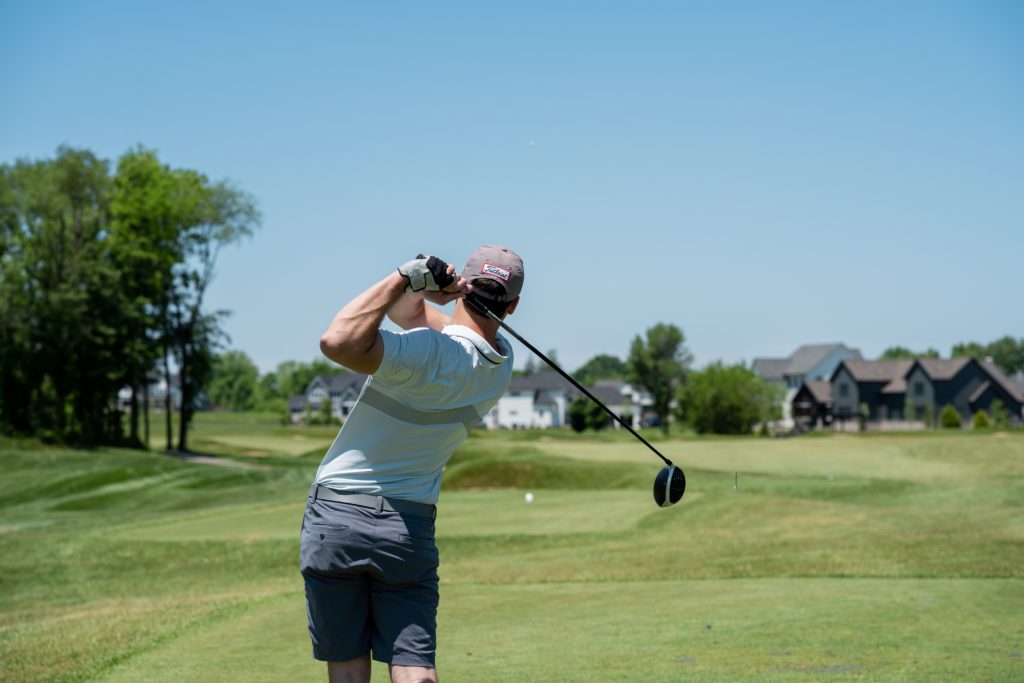 Gloves might not be the most exciting piece of golf equipment, but having one of the best golf gloves in 2023 can have a major impact on your golf game. Being equipped for every eventuality on the golf course can play dividends so having waterproof and thermal gloves is vital.
You can look forever at golf gloves (so long as you don't get bored) and never look at all of the options. There is an extensive amount of leather, waterproof and thermal gloves on the market. So, how do you know the good from the bad?
Hopefully, we can provide you with that information and help you in choosing the best gloves for every weather.
Leather
FootJoy StaSof Golf Glove – $26.00 / £22.99 RRP
FootJoy golf gloves are the No.1 in golf, and their StaSof golf glove is the most popular among Tour players. It is made using Pittards leather from England, which is both durable and comfortable. If you want the best leather glove on the market this is definitely in the question.
Titleist Player's Golf Glove – $26.00 / £23.00 RRP
Another favourite among professionals is Titleist's Player's glove. This is one of the more popular gloves among amateur golfers too. The leather in this glove is uber-thin, which helps to ensure the glove is comfortable and breathable.
Callaway Tour Authentic Golf Glove – $23.99 / £19.99 RRP
Callaway's premium golf glove is a brilliant option that wicks away moisture incredibly well, making it a brilliant glove to wear in warm weather. The leather used in this glove is soft, comfortable and durable. Callaway might not be as well known for their golf gloves as they are other pieces of equipment, but they don't disappoint.
Thermal
FootJoy WinterSof Pair Golf Gloves – $27.00 / £24.99 RRP
Owning a pair of thermal golf gloves is a must-have, especially if you know you're going to be playing in inclement weather and/or cold climates. There are perhaps none better than FootJoy's WinterSof at keeping your hands warm even in sub-zero temperatures.
Cobra StormGrip Golf Gloves – $24.00 / £20.00 RRP
Cobra aren't renowned for their golf gloves, but in recent years they have certainly made a name for themselves. One of the best thermal pairs of golf gloves are their StormGrip gloves which are amazing in cold weather and are also waterproof. A brilliant pair to leave in the bag to battle all the elements.
Under Armour Under Armour ColdGear Infrared golf gloves – $30.00 / £26.00 RRP
Designed to absorb and retain heat, these are an ideal option to have for winter golf. They feel as comfortable and soft as leather gloves, but you get added warmth to help keep your hands warm in cold conditions.
Waterproof
TaylorMade RainControl Golf Gloves – $39.99 / £25.99 RRP
There's nothing worse than being caught out in the rain and not having a pair of gloves for the weather. TaylorMade's RainControl golf gloves are certainly built to perform in wet weather. They are arguably the strongest gloves to wear when the rain hits.
FootJoy RainGrip Pair – $27.00 / £20.99 RRP
It probably isn't too surprising to see another pair of FootJoy gloves on this list. Their RainGrip gloves get better as they get wetter – making them a must-have in your golf bag. You can buy these as a pair or just a single glove if you desire.
How to choose the best golf glove
Most golfers will need one of every type of glove listed above, but some of you won't. There's no harm in having waterproof and thermal gloves in your bag, even if you don't think you'll use them – better to be safe than sorry. Whichever gloves you need there are always non-negotiables to consider.
Comfort – Making sure whatever glove or pair of gloves you buy is comfortable is a must. You wear gloves every time you play golf so you don't want them to be a nuisance to wear. More than often, a glove is uncomfortable because the size is wrong.
Size – As already alluded to, having a glove that doesn't fit properly can be very uncomfortable and makes it pointless to wear. Any glove should fit like a second skin – whether it's leather, thermal or waterproof.
Budget – While gloves aren't the most expensive piece of golf equipment, you can still spend a lot of money on gloves. A way to bring the cost down is by shopping around and finding good deals. Alternatively, try and find gloves that are more durable this way they are better value for money.
Sponsored Links
Partner Links