Commercial Feature
Improve Your Restaurant Business With Six Online Presence Tips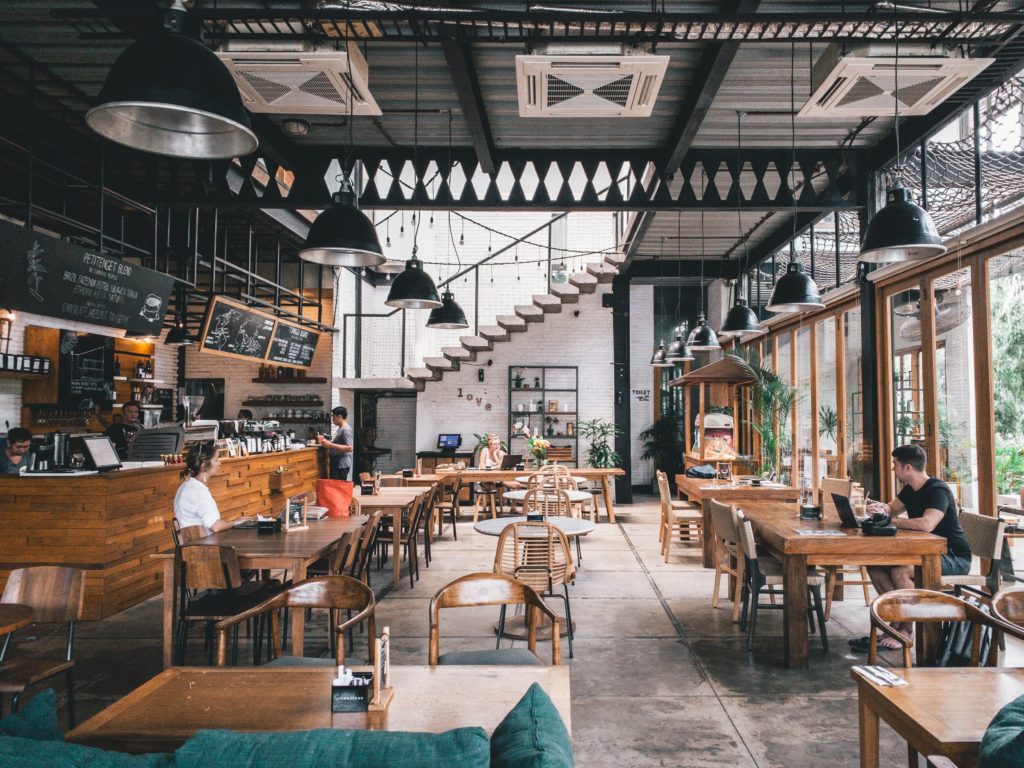 No matter what type of business you're running, an active online presence is something that's become an integral part of successful corporations. For restaurants, this comes in the form of additional details that can decide whether the person will come to visit or not. In order to improve your chances of leaving a good first impression, you should stick to the following six guidelines.
Six Tips To Help You Use The Internet To Your Advantage
1. Create a Good Website
The foundation of any successful, widespread online presence is an attractive website. For a restaurant, this can be a hybrid of a blog and a business landing page. You need to include all the crucial information that your customers are most likely to search for – menu with prices, restaurant locations, working hours, discounts, etc. The blog posts could be themed after novelty menu items, event announcements, customer involvement, and others.
Make sure to section off appropriate content into clearly labeled areas without cluttering up the pages. After all, most of the visitors won't spend a lot of time on it, which is all the more of a reason to keep it aesthetically pleasing and easy on the eyes.
2. Use Restaurant Booking Systems
In synchrony with the previous entry, your website's reservation section should be connected to a standalone software that will make this process a breeze. This gives off a professional aura that is surely going to boost your restaurant's popularity while also increasing the chances of potential customers stumbling upon your restaurant.
Examples of popular booking systems are Yelp, EatApp, OpenTable, and lots of others. They all have their own respective fees, so make sure to check how many users they have so that you can maximize the value that you get for the invested money. Ideally, you should be registered on multiple ones.
3. Research Your Competitors
It's likely that the other restaurants already have a polished, good looking website that you seemingly can't compete against. To minimize the gap between you and them, you'll need to gain an insight into their strategies and potentially implement some of them in your own approach. Through Spokeo, this process of information revealing is as efficient as it gets.
The first thing that you want to do is find the phone number of your competitor on their website. Then, input it to Spokeo and it could run a reverse phone lookup, during which it's going to uncover hundreds of details that you can use to your advantage – one of these is their social media profiles. Once you have this crucial piece of information, all that's left for you to do is sift through their posts and analyze their strategies. Think of the ways through which you can apply them to your own business technique, and then simply compare the results afterwards.
4. Be Present On Social Media
With almost 4 billion registered users as of 2020, what better way is there to get noticed than through social media? While there are a lot of these platforms, arguably the most important one is Instagram. This is because you can best convey the atmosphere and the look of your restaurant through images. If you're offering some unique dishes, you can also take a picture of them and present them to potential visitors.
Acquiring a decent number of followers can be a tough task. If you want to maximize your efficiency, take advantage of different social media platforms. Besides Instagram, you can use Facebook, Pinterest, Twitter – whichever one comes to your mind.
5. Conduct Restaurant Surveys
Your customer's opinion is essentially a free guideline on how you're supposed to improve your business. After each person is done with their meal, ask them politely to do a short survey on how they're satisfied with the food, the waiters, the atmosphere, etc. Also, you can publish your survey online, share it on social media and on your website. It's up to you to create your own survey questions, but keep them as short as possible.
While it might be a tough pill to swallow, constructive restaurant feedback can significantly help you improve your weak points. These can be discouraging at first, but keep in mind that it's all there to ultimately help you grow and keep customer satisfaction at a high level.
6. Get Help From Bloggers
Depending on how popular and widely recognized they are, bloggers can skyrocket your restaurant's popularity by writing about it. The first thing that you'd have to do is find a local blogger that's actually interested in visiting – it's likely that you'll have to offer an incentive to attract them, but it's going to be more than worth it in the long run. Ensure that you're completely clear about your expectations of how they'll repay you.
Besides bloggers, people such as Instagram influencers can also be used for a similar purpose. However, it's important that you invite someone who has some connections to the food branch/industry, as that's going to be a prerequisite in order for your restaurant to get featured.
Maguire Haigh is a marketing manager for Spokeo. He is interested in the latest technology trends, marketing strategies and business development. He also prefers traveling, exploring the world and meeting new people. Maguire has great experience in creating and editing articles on different topics.
Sponsored Links
Partner Links