Commercial Feature
iMind.com: Reviews on Video Conferencing and Chat for Business Platform
iMind.com is a service that removes geography as a barrier to face-to-face meetings. It is a smooth communication platform for the people and the professionals. It helps to support workflow and to balance work relationships within all the employees. Many iMind.com reviews show that users often use video conferencing and chat for business.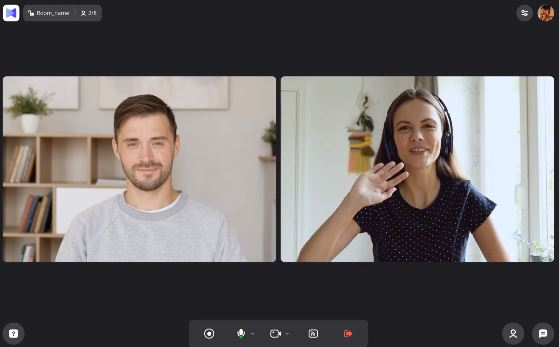 What functionality does the iMind platform have?
The iMind video conferencing platform has useful functions and features. The main of them are:
has a free plan;
it is possible to create up to 10 rooms for free;
simultaneous screen sharing;
high video quality;
has background noise suppression;
it is easy to create a meeting room: you enter the name of the room and get a link. Then just copy it and send it to the participants;
it is easy to join the meeting: simply follow the link;
you can set up the volume of participants;
there is an option of conference recording;
you can record multiple conferences at a time in different rooms in Pro plan.
The quantity of meeting rooms that a user can create depends on his subscription:
Free Plan: up to 10 rooms;
Pro Plan: up to 100 rooms;
Business Plan: unlimited quantity of rooms.
Online chat for business allows 12 participants to talk with video. Conference calls allow users to communicate with other participants regardless of time and location.
What are the advantages and disadvantages of iMind.com?
iMind.com is the best cost basis conferencing platform on the market that allows you access to a lot of tools. It has the main advantages:
high security;
easy to use;
attractive and understandable user interfaces;
simple and accurate functions.
To create a meeting room, you need to register on iMind or log in to your account. You will then be automatically redirected to your account control panel. There you can manage your meeting rooms: see the current or create a new one.
iMind.com is a very under the radar application that more companies should be taking advantage of. The only thing some users will mention is after the free resources it can be expensive on an annual basis. Sometimes it can lag behind when there are many participants in the room. However, in general it works well in sessions.
What are the reviews of users about the platform?
Many customers use iMind.com for business. Their reviews say that the platform has proven itself as a service of high quality. Customers like that they can bring office work to their home with video conferences and online chats. They can do it on their laptops, PC or mobile phones.
Users find useful features related to management and leadership. They just have to search it out. There are many free topics, informative templates and simple tools.
iMind.com is an opportunity for employees to have access to information thanks to video conferencing.