Commercial Feature
How to transform your patio or garden into a comfy space?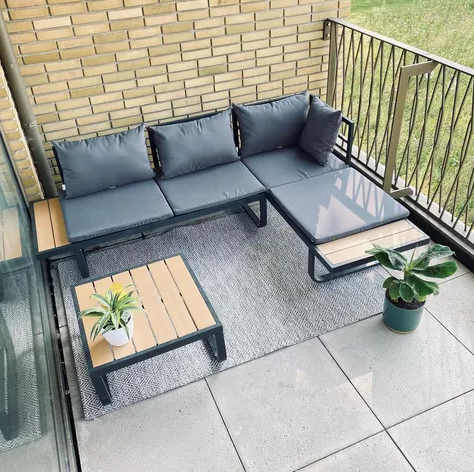 By transforming your garden or patio space, you can enjoy a great time in the evening. During summer, people like to spend their evenings outdoors. Fortunately, there are several things to do with your balcony, courtyard garden and patio.
Several options are available to create an inviting, comfortable and stylish outdoor space. You are free to use your creativity and imaginations to make a good space. Before creating a plan, you should evaluate your available space.
Focus on the outlook, orientation and position of the garden. Study the pattern of daylight and sunshine in different areas of your garden. In this way, you can choose a comfortable place for garden tables, chairs and decorations.
Clean Your Available Space
To set up an outdoor space, you should consider cleaning and updating. You can consider fresh paint for outdoor walls. Do not worry about discolored or cracked concrete slabs because a power washer can help you get rid of grime.
Use a sander to nail down loose planks and make splinters smooth. Finally, apply a deck sealer to finish. Update your surface with the help of a special concrete stain. It is significant to fill possible patio cracks. You can use a heat-resistant spray enamel to give a new look to old grills.
Outline Your Priorities
After cleaning, you have to determine what you want to do with your patio or garden. To increase the functionality of your area, you can add a grilling space and a dining area. For your convenience, folding garden chairs are available. It is easy to store these chairs inside in case of rain or snowfall.
Allocate large spaces according to function, such as dining area, seating arrangement, exercise zone, etc. You can prepare garden beds for yoga and meditation. Feel free to crave out particular areas before planning social zones.
Design a Beautiful View
You may not get a sparkling pool in your garden, but do not worry because you can create a focal point in your garden. Well-placed accessories and attractive planting will become a focal point. For instance, aromatic jasmine trailing is suitable to conceal a wall.
Moreover, add bubbling water surrounded by river rocks in your garden to create a calming environment. To make your outdoor space attractive, feel free to use a classic wall or a sculpture.
Sufficient Shade for Protection
For your outdoor space, you will need a cover for protection from external elements. It does not mean to cover your entire space but create an entertaining area. To cover a patio area, you can buy a large umbrella. Moreover, a versatile awning or a canvas sail look good in your outdoor area.
You should not forget lunging furniture, such as hammocks and chaise lounges. These are suitable for relaxation. During summer, you can spend some time with a book and get vitamin D. To set the mood in the night, you will need lighting. Vintage lights can give a party atmosphere to your outdoor scenery.
Sponsored Links
Partner Links