Commercial Feature
How to sell a house quickly online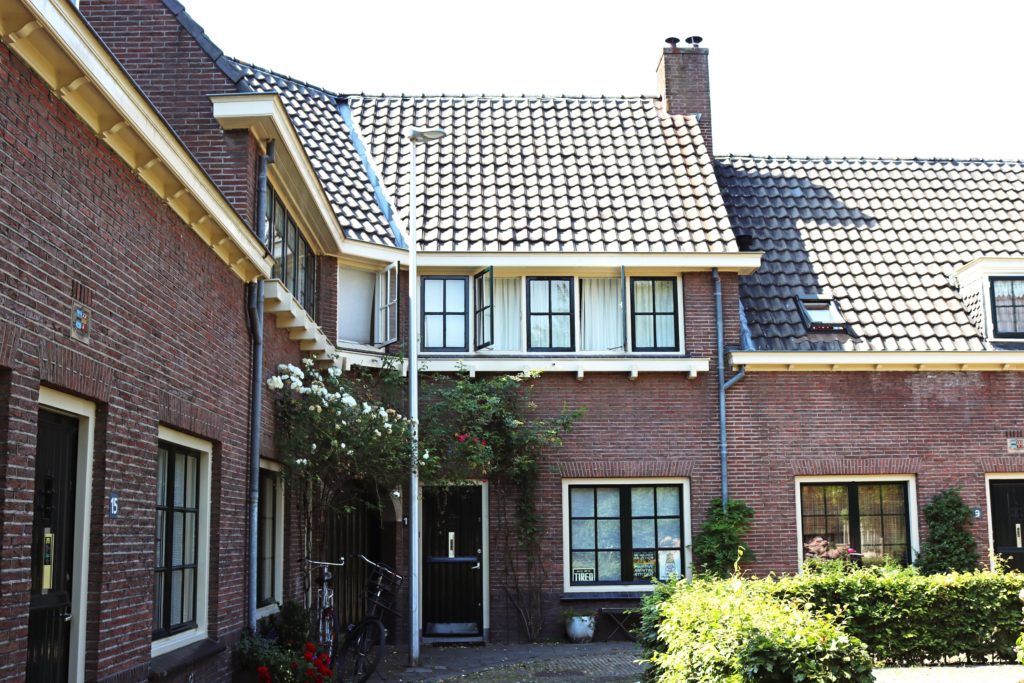 It's now possible to sell almost anything online, including properties. If you're looking to move, and you're considering how to go about finding a buyer for your home, have you thought about selling online? In this guide, we'll explore the ins and outs of selling a house online, providing information and advice to help you increase your chances of a successful sale.
How to sell a house online
More and more homeowners are choosing to sell their properties online. Selling online can save you money, and it can be a fast and efficient way to find a buyer. There are different options when it comes to selling online, including:


Selling to an online company that buys properties
Using an online estate agent
Using a hybrid agency
1.    Arranging a quick sale with an online property buying company


Selling to a company that buys properties offers the advantage of a quick, effortless, stress-free sale, but it is worth noting that the offer you receive may well be lower than the valuation. If you need to sell in a hurry due to a change of circumstances or financial issues, it may be worth exploring this avenue. There are several companies that offer to buy houses in an instant. If you do choose to take this path, compare prices, read reviews and make sure you're 100% sure that you're happy to let your home go. If you're not in a rush to sell, and you want to get the best price, it's wise to consider other options before you make a decision.
2. Using an online estate agency
Using an online estate agent is increasingly popular, mainly because sellers can save a substantial amount of money by listing their property online and limiting the services they use. Online estate agencies come in many forms, and some will offer a lot more than others. Before you decide which agency to use, look at the services that are available, compare quotes and figure out what you're getting for your money. Some online agencies will only list the property for you, while others will include additional features, such as taking professional photographs, creating floor plans and arranging EPCs. While the main selling point of using an online agency is saving money on fees, it is important to note potential drawbacks too. One of the most common issues is inaccurate valuations. It can be difficult to ascertain the value of a property without seeing it and this means that sellers may have unrealistic expectations.
3. Using a hybrid estate agent
A hybrid estate agency can offer the best of both worlds for sellers who want to save money and enjoy some of the perks of a traditional agency. A hybrid estate agent will provide a local expert to value the property and some will also offer additional services, such as arranging and carrying out viewings. Hybrid estate agents charge more than online agencies, but working with this type of estate agent could save you time and stress, and it might also increase your chances of finding buyers and selling the house faster.
Which option is best for me?
There is no right or wrong answer to this question, as every seller will enter the process under different circumstances. The best way to decide which online selling option is best for you is to weigh up the pros and cons based on your individual situation. If you're desperate to sell, and you're willing to accept a low offer, it may be worth thinking about selling to a property buying company. If you're not in a rush, and you want the best offer possible, it's advisable to rule this option out and choose between an online estate agency and a hybrid estate agent. You could also consider selling privately and posting your listing on online portals and social media. Before you decide what to do, compare prices and quotes from different agencies and think about which services would benefit you most. Are you happy to arrange viewings and take photographs yourself, or would you rather leave that to a professional with local knowledge and experience in selling houses?
Increasing your chances of selling successfully online
According to this guide to using an online estate agent one of the most significant advantages of using an online or hybrid estate agency over selling your house on your own is gaining access to popular property websites, which attract millions of visitors. Most people start their property search online now, and posting your listing on portals that generate a lot of traffic is an excellent way to reach prospective buyers and encourage them to arrange a viewing. Before your estate agent adds your listing to online portals and sites, it's a fantastic idea to ensure your home looks appealing and inviting. Clean and tidy each room, get rid of clutter to maximise floor space and create the illusion of brighter, bigger spaces and consider freshening up dated decor. A coat of paint and a few new accessories can work wonders. Mow the lawn and clear driveways before photographs are taken of the exterior of the house and address any DIY jobs that need doing.
Once your listing is live, and you start receiving updates from your agent, use feedback from prospective buyers to enhance your chances of getting a good offer. Listen to what people have to say about the property and be prepared to negotiate. If the price is slightly too high, bringing it down a touch can make the property more appealing to a wider range of buyers and renew interest in buyers who loved the house, but couldn't quite afford it.
Summary
Selling properties online has become increasingly popular, largely due to the opportunity to save money on estate agent fees. If you're considering selling your house online, it's important to take the time to explore different options and to choose the best agency for you. Compare prices and think about which services will help you sell your home for the best price. Some people simply want to list their home on popular property websites, while others are looking for a more comprehensive package.
Sponsored Links
Partner Links