Commercial Feature
How to Recover Permanently Deleted Photos Easily?
Handling data on your system and mobile devices can often be a tricky affair. Because almost all the information we use today has digital access, smart data management becomes necessary. It is, however, common to encounter glitches amid the process due to the extensive varieties and locations of data in current times. The commonest complaint in this regard is that of data getting deleted accidentally or permanently. When facing issues like how to recover photos, you can turn to a professional data recovery tool such as Wondershare Recoverit, to get your data back. Likewise, this post will talk about how to recover permanently deleted photos from your system easily and quickly.
What Is Wondershare Recoverit?
Wondershare Recoverit is among the best photo recovery tool in the market. It can be utilized for a quick and effective recovery of deleted/ lost audio, video, image, and document files from your computer, digital cameras, memory cards, etc. The software facilitates a convenient recovery of data in about 1000 file formats from over 2000 kinds of storage devices. You can get back all your lost data due to accidental deletion, viruses, device formatting, hardware corruption, and 500 similar reasons.

More importantly, you can rest assured of the information quality, as Recoverit is dedicated to fetching the files in their original quality. The aforesaid credibility becomes additionally advantageous when using this tool to recover permanently deleted photos. You would want the original image quality and resolution to be maintained.
Features of Wondershare Recoverit
Recoverit comes with an intuitive and user-cohesive working interface, making it simple enough for non-tech savvy users.
Advanced Video Recovery: It can recover Ultra HD, 4K, 8K videos, whether it's deleted or lost.
The files can be previewed for confirmation before the initiation of recovery process.
95% Recovery Rate- the highest recovery rate among its data retrieving counterparts.
Recoverit ensures complete data safety throughout the recovery process.
Recovering Deleted Photos with Wondershare Recoverit
When looking forward to addressing the photo recovery concern with Recoverit, you can take the following steps:
Step 1: Download and Launch Recoverit
Get a free download of Recoverit from the official website. Launch the program and select the hard disk drive from where the images/ videos were lost. Tap 'Start' to initiate the file scanning process.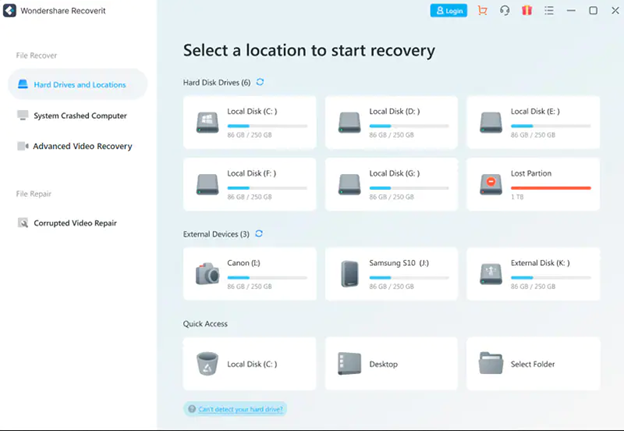 Step 2: Hard Disk Scanning
As you press the 'Start' button, Recoverit begins to scan the chosen drive for detecting the deleted images. These files can be previewed while the scanning process is going on.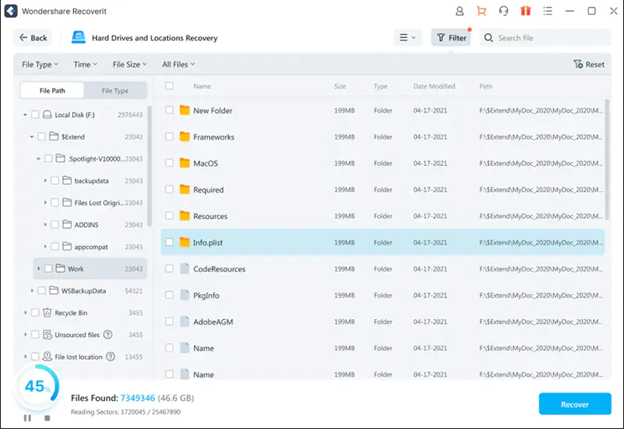 Step 3: Recovering the Desired Images
While previewing the deleted image files, you can select the ones you wish to retrieve from the system. Choose the desired photos, followed by hitting the 'Recover' button to get them back.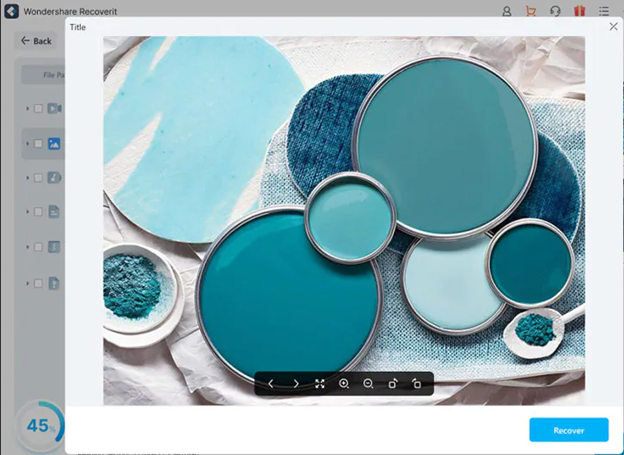 Software Availability and Pricing Constraints
Support both Windows and Mac, Recoverit is among the best tools for sorting out the issue of how to get back deleted pictures. You can get a free trial version on its official website. Then decide whether you would like to pick the Pro version. It has 3 unique subscription plans for access to its data recovery features. Coming under the Essential, Standard, and Premium categories.
The 'Essential' plan comes with the app's elementary features, like data recovery with deep scan and file preview. This plan lets you recover files in more than 1000 formats on various devices, along with 24/7 customer support. The yearly payment of the Essential plan is $69.99 USD.
The 'Standard' plan is here with all the benefits of the 'Essential' one, along with some additional advantages. You are facilitated with a bootable toolkit that can be used for bootable disks and USB flash drives. You can work with the facility to access a system that cannot be booted due to system failure. The plan is available in yearly subscriptions for $79.99 USD.
The most preferred of all is the 'Premium' subscription plan. It entitles you to the benefits of the 2 plans mentioned above, along with the software's advanced recovery features. Such features include repairing corrupted videos, scanning and merging video sections, and advanced video recovery. Availing of the subscription allows you to install the Recoverit program on 2 different PCs, unlike the previous ones that allow single usage. You need to pay $99.99 for a year services.
Quick Summary and Advantages
Today's high-tech digitalization has brought the world to our fingertips. Almost every activity you do in a routine involves the information stored on systems and smartphones. Such a scenario puts forward the need for effective data management and security. Despite being careful at your end, there may be instances of accidental deletion, hardware corruption, malware interference, etc., that may lead to the loss of crucial data. When browsing through reliable software solutions to retrieve the same, the Wondershare Recoverit tool can be a smart choice.
The app is dedicated to recovering all kinds of data files with excellent accuracy. As for the specific issue of how to get deleted pictures back, the tool is best at retrieving your images in original quality. Other advantages that make the software stand ahead of its data recovering competitors include the highest recovery rate, file preview feature, and versatile language support. The app is further, compatible with a series of file formats and data storage devices. The tool promises you a high-speed and efficient data recovery with a quick, 3-step process that is simple enough for users without any technical experience.