Commercial Feature
How to prepare for uncharted territory this new school year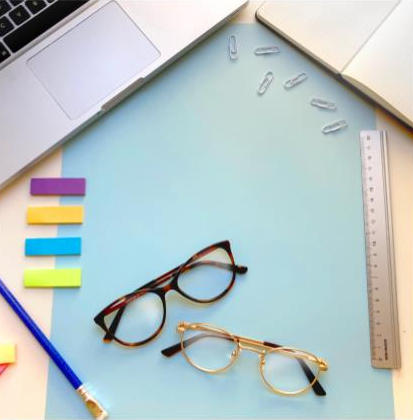 It's that time of year again where university students are gearing up to start a new academic year, only this semester likely looks a bit different. The COVID-19 pandemic is still a great concern, causing many schools and universities to look to safer alternatives for students and staff alike. Whether this means more online courses, digital classrooms, or social distancing measures on campus, this year will be a big change for most students. Though no one can know for sure what this year will hold, this guide offers tips to help you better prepare for whatever is to come.
Have a Proper Study Space
It can be easy to get in the habit of rolling over in bed at the last minute and opening up the computer screen to begin studying. However, if you're participating in some form of online learning this semester, it's important to let your mind and body know the difference between study hours and lounging hours, even if they occur in the same physical space. This can be done by improving your study area. Letting in natural light, investing in a proper desk and chair, and decorating your space is a great way to let yourself know that it's time to focus. Other tricks for differentiating between lounge time and study time include waking up at a decent hour, getting dressed, and sticking to a morning routine to help start your day fresh and focused.
Never underestimate the power of the adage "dress for success." A paper published by Social Psychology and Personality Science in 2015 found that subjects who wore business attire during cognitive tests had increased abstract thinking. The suggestion is that dress is directly related to the power you feel, increasing your confidence and offering more chances of success. Dress for success this semester with a sophisticated pair of cheap prescription glasses, starting at just £9 when you shop the SmartBuy Collection online. You can utilize the Virtual Try-On tool to make sure you're getting the right pair of glasses that make you feel confident and focused this school year.
Avoid Eye Strain
Eye strain is a common occurrence resulting from tired eye muscles. Eye strain may result when visually focusing on a task for an extended period of time. University students are likely to experience eye strain when spending long hours studying, especially during the night in a poorly lit room. When the eyes over-focuses, the brain doesn't signal the body to blink as often as it should. In many situations, eye strain could be prevented by simply stepping away, taking more breaks, and remembering to blink. However, eye strain could also be caused by a general vision problem. If you're experiencing eye strain, be sure to have your eyes checked by a licenced professional to determine whether or not you will need vision correction.
Digital eye strain is caused by spending too much time at the computer. Blue light waves emitted from your LED screen could lead to eye strain, as well as other health concerns such as insomnia and eye strain headaches. For university students, long hours at the computer are often unavoidable. Having a healthy sleep pattern and avoiding eye strain headaches are vital to a university student's success. Blue light filter glasses are designed to block these harmful light rays while using the computer, to help improve sleep, eliminate the risk of eye strain, and reduce glare.
zFORT™ is a blue light blocking technology that can be added to any pair of lenses from SmartBuyGlasses online. Blue light filter glasses can get expensive, especially if you already pay for prescription lenses. Luckily, with zFORT™ you add blue light blocking technology to any lenses at a low cost to begin protecting your eyes from these harmful light rays.
Get More for Less
University expenses can be costly, especially when considering additional expenses such as books, supplies, and electronics. Starting the year with financial strains could infringe on academic success. Saving money in areas where possible will allow you more funds to cover fixed expenses. One area where you can save is with the SmartBuy Collection £9 eyeglasses frames. Whether you're in need of a new pair of cheap prescription glasses, blue light filter glasses, or readers, there is something for all budgets.
SmartBuy Collection Alpha £9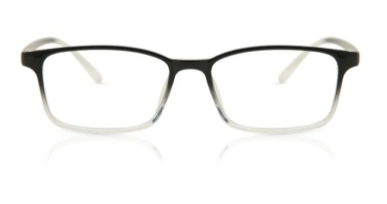 These frames, for example, are a perfect fit for any university student wanting to make a lasting impression this school year. They are professional and practical at the same time, and they won't break the bank. Saving money as a university student is important, and despite what some might think, looking and feeling great doesn't have to cost a fortune. No student should have to choose between stylish and reliable eyeglasses and not being able to afford them. Even better, you can enjoy student youth discounts at SmartBuyGlasses with an additional 10% off your purchase.
There are also places that offer student discounts for more areas where you can save. For instance, ASOS offers 10% off year round on clothing for students, but is offering 5% extra for a total of 15% off to sweeten the deal for students this year. Simply fill out this form and receive your discount code today. Offer ends 8am BST on 14/09/20.
Other great discounts £15 off a £45 purchase with Pizza Express, a monthly subscription discount with Apple Music, and 10% off some supplies with Ryman. So take advantage of the student discounts this semester to save big on eyeglasses, clothes, food, entertainment, and supplies so you can focus more on your studies and less on your billfold.
Sponsored links
Partner links