Commercial Feature
How to Lead More Effective Virtual Meetings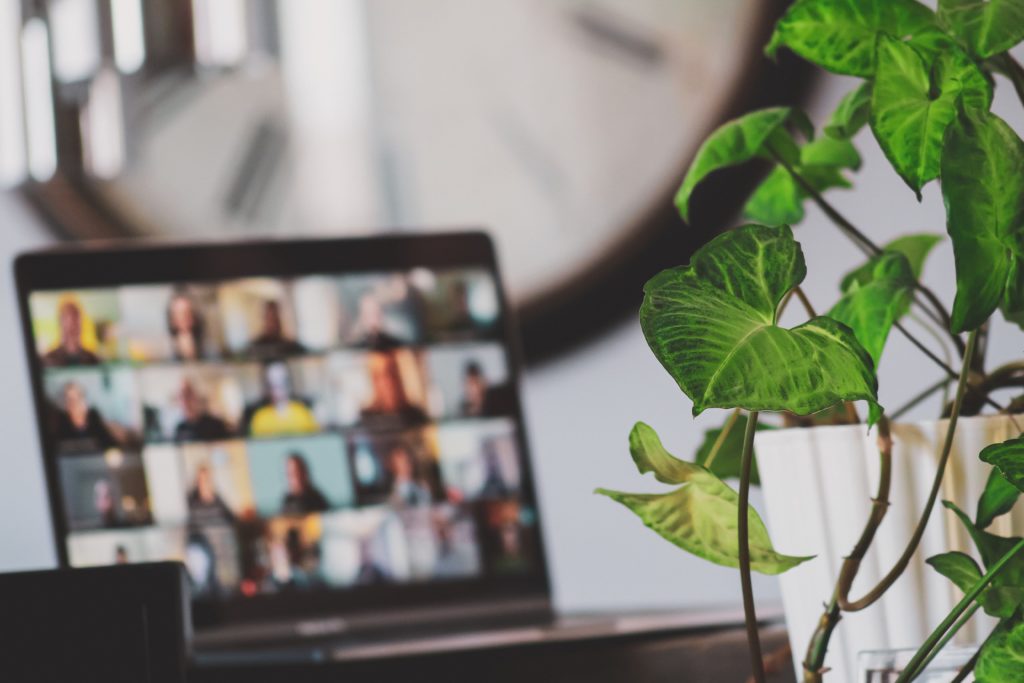 The Secrets of Successful Virtual Meetings
Virtual meetings can be more productive than traditional in-person meetings. However, this isn't always the case. In order to maximize the value of these meetings, you must be intentional in your execution.
The Problem With Most Virtual Meetings
If we're being blunt, most virtual meetings are a total waste of time. They clog up your team's calendar, rarely produce any meaningful work, and typically devolve into unrelated, off-topic discussions that lead to more confusion.
In the end, another follow-up meeting is planned to cover what wasn't discussed. (Unfortunately, that meeting usually follows the same basic flow. And before you know it, you've had two or three unproductive meetings with nothing to show for it.)
The problem with most virtual meetings is that there's very little planning. Everyone shows up and then expects things to happen. There are also low expectations. People usually show up to meetings to consume information, when they should really be showing up to add value. Correcting both of these underlying issues is key to improving your meeting effectiveness.
Tips for Better Virtual Meetings
Virtual meetings have their challenges, but they also have several distinct advantages (when compared to face-to-face meetings in the same physical room). Rather than dwelling on some of the disadvantages, you'd do well to emphasize the opportunities. Having said that, here are some tips:
Only Invite the Necessary Players
It's both inconsiderate and inefficient to invite people who don't need to be at the meeting. Unfortunately, this happens a lot.
It's easy to over-invite people when planning a meeting. After all, you'd rather everyone be there than realize you're missing someone vital in the middle of the meeting. But you rarely (if ever) need to invite your entire team or department. Most meetings can be handled with just two to five people.
When deciding whether someone is a necessary player or not, ask yourself one simple question: Can this person be caught up to speed with the meeting notes? If the answer is yes, then there's no need for them to be at the meeting. If the answer is no, then they probably need to attend.
Take Good Notes
If meeting notes are the determining factor for whether or not someone needs to attend a meeting, then you better make sure you have good meeting notes.
There are many different strategies for taking meeting notes, but we find the easiest method is to use a real-time online note-taking app like Box. With a tool like this, everyone in the meeting can pull up the notepad and jot down notes in real-time. This allows for much more detailed meeting notes that can then be shared with everyone afterward. (Including those who weren't at the meeting.)
Be Smart With Scheduling
Be smart about when you schedule meetings. Typically, Monday mornings and Friday afternoons are the worst times for meetings. Monday afternoons, Tuesdays, and Wednesdays tend to be the best.
However, you should also be mindful of how meetings stack together. Avoid leaving 30-minute windows between meetings, as this usually becomes dead/wasted time. (It's not enough time to do any other meaningful work, so it usually gets spent doing nothing productive.)
Either schedule meetings back-to-back or leave ample space between them.
Train Your Team
Don't assume that your team understands how to conduct themselves in virtual meetings. Whether they're a new hire or a longtime employee, it's smart to conduct company-wide virtual meeting training. This gives you an opportunity to set the record straight on what your expectations are for all meetings. For example:
Always show up on time. (Preferably five minutes early if your schedule allows.)
Keep your microphone on mute whenever you are not talking.
Always assume that virtual meetings will be video meetings. (Show up with your camera ready and proper attire on.)
Keep your background neat and professional. (Use a virtual background if necessary.)
Use the "raise hand" feature if you want to ask a question. Wait to be called on before unmuting and speaking.
The exact rules you focus on will depend on your own preferences and needs, but this gives you an idea of the types of things you can cover.
Adding it All Up
Every team has its own dynamic. But if you want to lead more effective virtual meetings, it starts with implementing these suggestions. And once you have clear expectations and intentional planning, you'll find that your meetings become far less wasteful and significantly more productive for everyone.
Sponsored Links
Partner Links