Commercial Feature
How To Find And Hire A Trustworthy Carpenter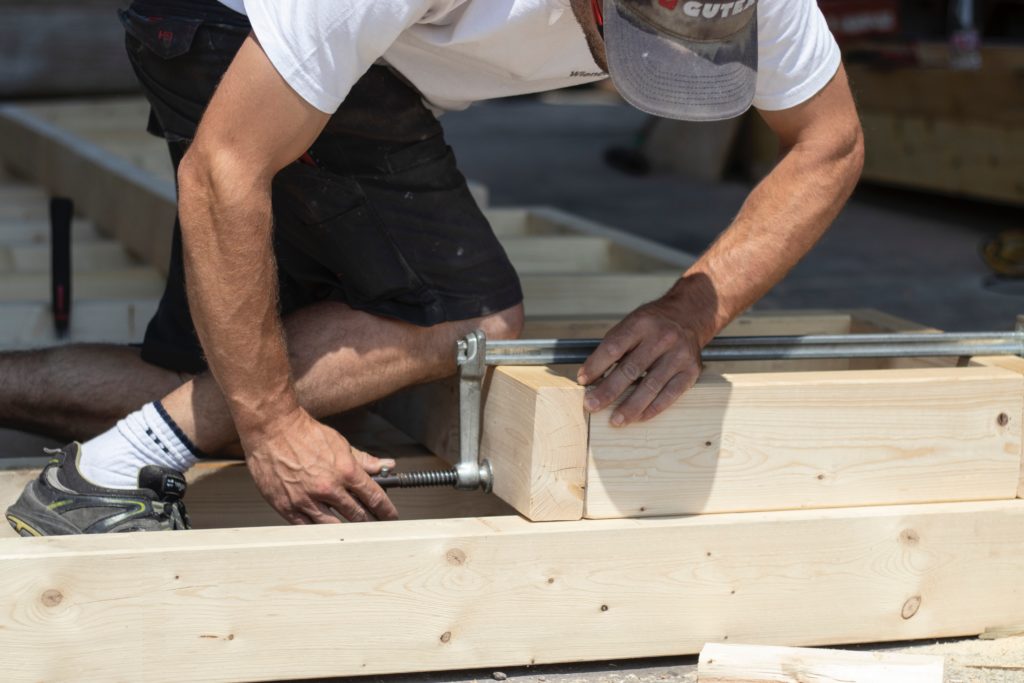 As a homeowner, you will find yourself looking after repairs and fixes around the house or in need of some new furniture. Because of the wear and tear a house experiences, chances are that you could need help with minor to major tasks along the way. When such a need arises, you might be tempted to channel the DIY expert inside you, but we recommend hiring a professional carpenter to do the job. Not only will they know exactly what needs to be done but will also do the job faster and more efficiently than if you were to attempt doing it yourself.
But of course, finding and hiring the right carpenter can be a challenge. You would want to hire somebody professional and trustworthy because you will, at the end of the day, be bringing them into your home and paying them with your hard-earned money. If you are looking for the best in the business, follow our guide to successfully find and hire a trustworthy carpenter.
Ask Your Friends And Family
When looking for any tradesmen, especially carpenters, the best place to start is by looking around for references. You could ask your friends and families or even the community you live in to recommend local carpenters they have employed in the past themselves. This way, you will learn who to look out for but, more importantly, who to avoid hiring. Getting a reference from an acquaintance has a plus point that you can go over and see the quality work for yourself. If you like what you see, you can contact the same carpenter. Other than the community, try getting recommendations from your local hardware stores as well. Because they are relevant to the field, store owners will often know the right person they can vouch for.
Look For Recommendations Online
If you don't find the right leads from your network or want to avoid personal references, in case the experience goes wrong, then the internet is your best guide. Good reviews and feedback back up skilled artisans who are good at what they do. You can cross-check from different sources to verify the reliability and legitimacy of the carpenters in your area. Always go for the ones that have the highest ratings and reviews. You can even approach a contractor online and ask them for their expert recommendations. Based on what is out there, you can even compare the costs and shortlist the best ones that suit your budget.
Ensure Proper Documentation
Before employing any carpenter, you need to be sure that they are properly licensed to do their jobs. This is useful, especially if you have strict building codes and regulations and need to hire help that will be compliant with them. Another aspect to consider is insurance. Knowing that your carpenter has the right insurance and license to operate will give you the comfort that if things do not go right, your insurance will save you from bigger trouble. Thoroughly discuss the details of the insurance to be very clear on the process before going forward. If you feel that a carpenter is reluctant or cannot share the right documents during this stage, they should be avoided entirely.
Sign Off On A Mutually Agreed Contract
Once you feel that you have found the right match for the job, be very careful to take everything in writing. Verbal agreements can prove to be a disaster when it comes to building and renovation projects, so it is always recommended that you draft an official document and agree on every clause present. Lay out the complete scope of the work and understand the materials that will be used and the warranty on them. Agree on the total cost of the project and the timeline in which you want to seek completion. Once all of this is aligned, sign the contract. Having a legally binding document with clear instructions will ensure that both parties know what to expect and work accordingly.
Agree On A Payment Schedule
When hiring a carpenter, always remember that you should never pay the complete advance in full at the beginning of the project. If a carpenter repeatedly demands it, then you should steer clear and look elsewhere. Most carpentry jobs around the house never require an advance and are paid for once you accept the work, but if you are initiating an extensive project, you might have to pay a small fraction of the advance either for the entire project or the materials being used. In any case, be sure to make this part of the agreement and keep track of what it is you have paid for and what the payment schedule will look like. This will save you trouble in case you end up paying for work that is not satisfactory or is incomplete despite the agreed-upon date of completion.
Parting Thoughts
When you need to get carpentry done around the house, be sure to turn to a professional and remember that hiring the right help is very important. This is why a little homework on your part will go a long way to ensure that you have a smooth experience getting the job done right.
Sponsored Links
Partner Links