Commercial Feature
How North East students manage exam stress
Northumbria University situated in the north-east of England recently had study conducted on its behalf, which revealed that majority of north-eastern teenagers felt pressured by examinations.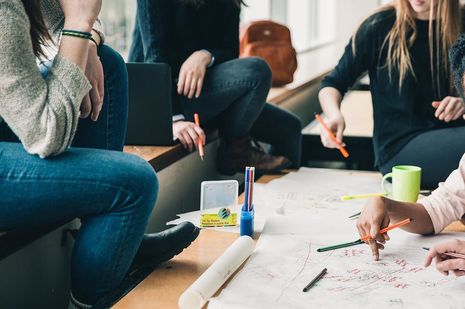 With the exam season almost coming to a close, the results of this research revealed that the teenagers in the region have very high expectations, but mostly opted for healthy coping mechanisms to overcome stressful situations. Many of them also actively use technology, for instance, apps that reward them for concentrating, in order to improve their focus.
The study and its results
61% of the students in north-east England were quizzed in this regard and were found to be pressuring themselves to excel in A-levels, even in cases when there was no external pressure from teachers and/or parents. This 61% result was slightly higher than t he 53% national average. On the other hand, the figure observed in London was 48%. These figures do not come as a surprise as young adults normally spend over 6 hours per day feeling stressed out for many other reasons.
However, upon further study , it was found that the north-east students were also the healthiest with regard to methods used for coping up with the stress. They exercised regularly and drank plenty of water. In fact, water served as the revision refreshment of choice for 46% of these students. Only 7% reached out for fizzy drinks to help them with study sessions, much lower compared than the 10% UK average.
Found taking a very healthy approach
Students from the North East were found to be taking a very healthy approach in managing and beating stress levels during examinations in addition to the revision period preceding it. 29% exercise d regularly, much higher than the 23% average across the UK.
Use of tech to perform better
A large number of students were shown to be using online resources, with slightly less than 50% seeking exam help on Google and 27% searching for revision tips on YouTube . However, the internet was also found to be the main distraction, Netflix being the 'worst offender' among 41% of north-east students.
University is full of praise for these students
A spokesman for Northumbria University said he was pleased to see students were using healthy approaches for their revision, and also being organised with regard to revision timetables. He also expressed his happiness that students chose healthy lifestyle options even during the most stressful times.
In addition, he said that he was not surprised to see students putting a lot of pressure on themselves to perform well. This can be attributed to several different reasons including the importance of grades when it comes to getting into the university courses of their choice.
He emphasised the importance of not panicking as students always have multiple options after receiving results. It is more important to maintain one's perspective when sitting examinations. These days, going to university is not the only opportunity available to further one's education, there are other choices that may be worth exploring too.