Commercial Feature
How Edtech Is Changing The Education Landscape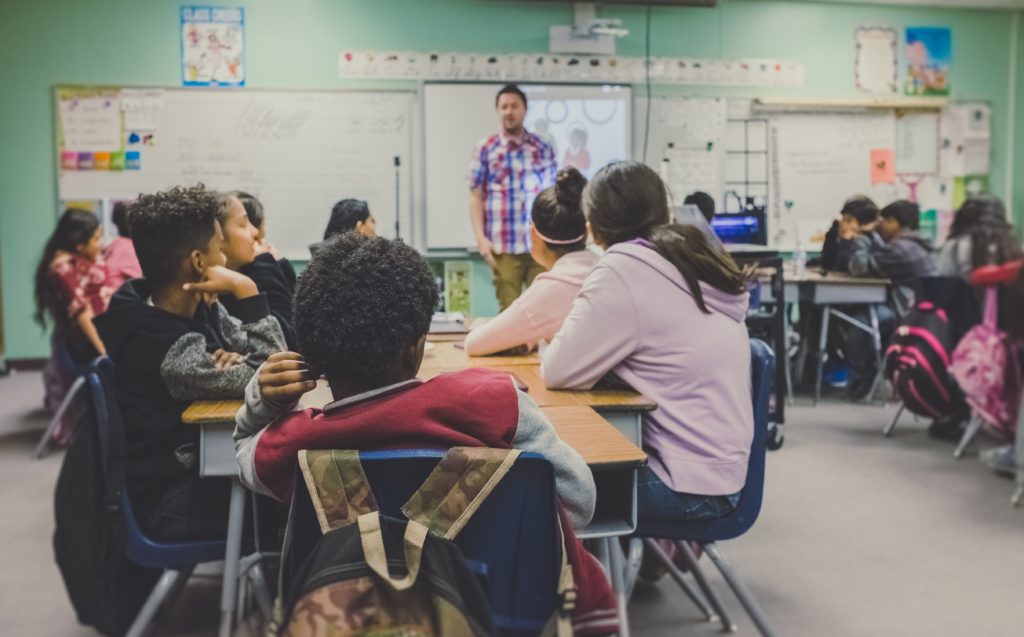 The whole education landscape is changing, and there's no clearer evidence of this fact than in how we use technology. Far from being relegated to the lowly status of mere 'assistant,' digital tools are now actively transforming the process of acquiring knowledge and developing skills. They're also changing the student's perception of their teachers and how they learn.
At the heart of this revolution is technology's ability to make learning more engaging, efficient, and fun. And education leaders are embracing the change enthusiastically. In fact, a little more than a decade ago, most educators considered technology as a supplement to classroom instruction. But the progress made over the years has shown that there's no need for teachers to carry out their classes as they used to. Instead, technology is making it easy for instructors to provide consistent and reliable lessons that are just as engaging as face-to-face classes could never be. The role of technology in the classroom has changed dramatically in recent years. And these changes are reflected in how educators think about how they use technology, and also what they think students will need to succeed when they begin their careers (and not just their careers in education!). To prove this point, it's worth looking at some of the findings from a 2016 study by the Gates Foundation that focused on teachers' perceptions of innovation and technology.
The study revealed that most educators actually believe that technology is an important part of cultivating student creativity. In fact, the survey showed that more than 90% of all US teachers think digital tools can improve students' confidence and ability to recognize creative solutions to problems. As a result, they think these tools can result in better use of technology for education. And although most teachers still consider digital-based educational resources as a means for supplementing traditional education methods that truly benefits students , there's a growing recognition among educators that digital tools matter.
The Edtech Definition
The definition of an educational technologist is simple: someone who creates, manages, and implements technology in schools. The use of technology in education is ubiquitous now (and has been for years). With this rise has come the evolution of the educational technologist. They now perform more tasks that previously were placed solely on teachers or school administrators, such as curriculum design and assessment. As well as any tasks that are not traditionally seen as education-related work but are still important to the success of kids learning with technology like public relations and fundraising.
A new generation of educational organizers dedicates themselves to bringing technology into the classroom and redefining what it means to be an ed-tech professional. They are following in the footsteps of those before them, those who have been at the forefront of technology-based education from their beginning. This is the first article from "The eTech Definition" series, a series that is creating a new definition for what it means to be an educational technology professional. The series will take a look at the evolution of what it means to be an ed-tech professional, and try to define a new vision for how we can advance our profession through technological design.
Education Accessible For All
Accessible education must become the norm. A lot of countries still have a high school-only mentality, but it's more important than ever to have children have the knowledge they need to be successful in their careers. It's fortunate that there are so many resources online for people to learn on their own time and at their own pace, but some students still don't have access to those resources due to economic circumstances or geographical location. Without attending high school, students still have the opportunity to obtain a high school diploma, but it isn't held as highly as a college diploma.
The goal of education is to empower people with knowledge and skills to make choices for themselves. This can be achieved in many different ways, but the most effective method is accessible education. How do you achieve the best form of education? By making sure that anybody can access it. How do you make sure that anybody can access it? By not restricting it.
Education should not be restricted to a physical location and a set schedule. The more and more we rely on the internet and online content, the more we see that it's just as effective if not more effective than conventional learning. A student can learn at his own pace by watching videos and reading books online, or study at any time of day with just an internet connection. This will allow the student to work around his own schedule and commit to learning when it's convenient for him.
Sponsored Links
Partner Links