Commercial Feature
How Does Specscart Deliver Glasses So Quickly?
There are many companies who sell glasses online but Specscart is one of the few who dispatches products within 24hours. Read this article to find out how they do so?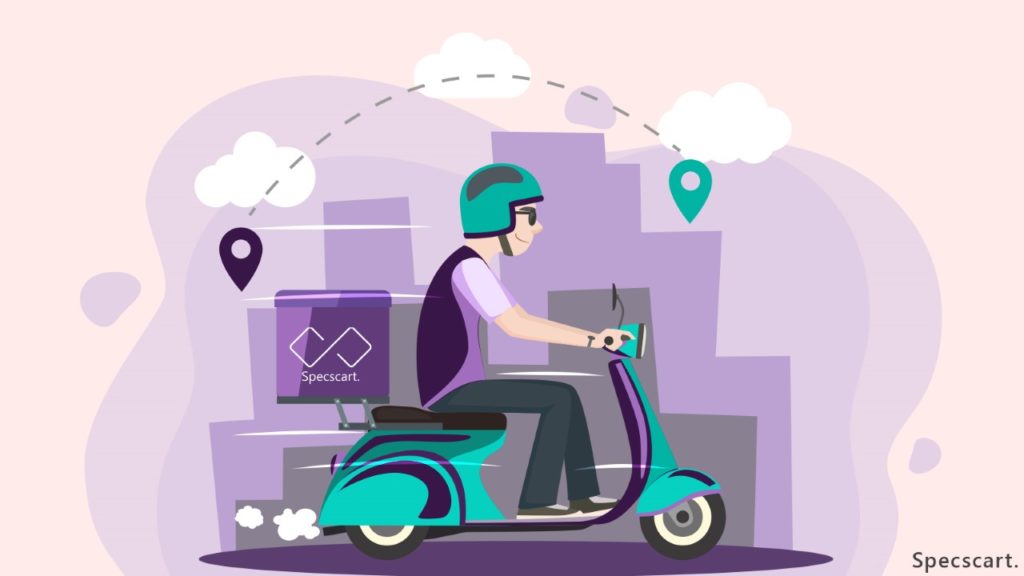 People have stopped visiting the stores anymore. From getting all things delivered at their doorstep, people do not feel the need to actually step out of the house to buy something. From groceries, shoes, electronics or furniture, everything can be bought online. Why do people then fear about buying glasses online? With shopping sites like Specscart, even eyewear can be delivered quickly.
Nobody likes to wait for their stuff nowadays. With people having so little time and even lesser patience, asking customers to wait for the products is like telling them to go somewhere else and shop.
A UK born startup, Specscart is revolutionizing the eyewear shopping experience by making and delivering glasses at a lightning speed. Specscart refers to its 24-hour dispatch service as the "Specscart Rocket". The startup is gaining traction with its different approach towards the eyewear industry. Starting from cutting the middlemen to reduce prices and then setting an in-house production lab, the venture is becoming people's favourite.

If you are one of those who are in an urgent need of eyeglasses because you broke them or lost them, then Specscart is here to save your day. Buying prescription glasses has never been a cakewalk but the website has made it like a walk in the park. All you need to do is select the glasses which you like in your favourite frame and colour, upload your prescription and you are done!
Specscart provides fastest glasses delivery by cutting out the middlemen from the whole supply chain. It manufactures the glasses in its in-house production units and then directly sells it to the customer. The removal of middlemen from the process reduces the prices of the glasses which makes it economical for both the customers and the company.
If you are someone who has visited an eyewear store at least once in their lifetime in the UK then you must already be familiar with the soaring prices of eyeglasses and sunglasses. The average price of prescription glasses in the UK is £88. With each additional coating, the glasses get more and more expensive. People spend a bomb of their savings to buy new eyewear. Specscart truly understands that not everyone can afford to spend so much every time they have a change in prescription or they break their glasses.
Starting with the range of £25, all the glasses at Specscart have premium coatings of anti-glare, anti-UV, anti-scratch and anti-resistance with no hidden charges as a standard. Each coating is important for the protection of eyes. Careful addition of every coating is done to the lenses to make sure that people do not face any eye issues.
In the world of technology, where we spend most of our time with digital screens, using computer glasses has become a necessity. By blocking 80-90% of the harmful blue light which is emitted from the digital screens, the blue light filter glasses protect our eyes from the digital eye strain. Regular usage of these glasses improves eye-health by relieving the excessive pressure off the eyes. In a research, it was found out that after using blue light glasses, people have noticed a tremendous improvement in their sleep schedule and it has resulted in a leaving a positive impact on the productivity levels. There can be no better place to buy computer glasses other than Specscart. The X-Blue lenses are the modern-day accessory which acts as a shield against digital devices. Within your budget, blue filter glasses can be purchased with or without a prescription in any frame and colour of your choice.
In addition to selling glasses online, Spescart has stores in Bury and Walkden. Although the glasses are delivered in a very short span of time, you can also get your glasses instantly by visiting the stores. An extensive variety of eyewear is available at the store and the website. You can buy any frame which you like. Be it round, cat-eye, aviator, rectangular, geometric or oval-shaped glasses, you name it and they have it!
If you are unsure about your prescription then you can get your eye-test done by Specscart. An optician visits your home with the best quality equipment to conduct the test. A free home trial service of four frames for a week can be availed at the website. They have a no-questions-asked policy on returns with free shipping on both sides.
All you have to do is, head to Specscart's website and order your glasses now!
Sponsored links
Partner links