Commercial Feature
How Does Online Craps Software Work?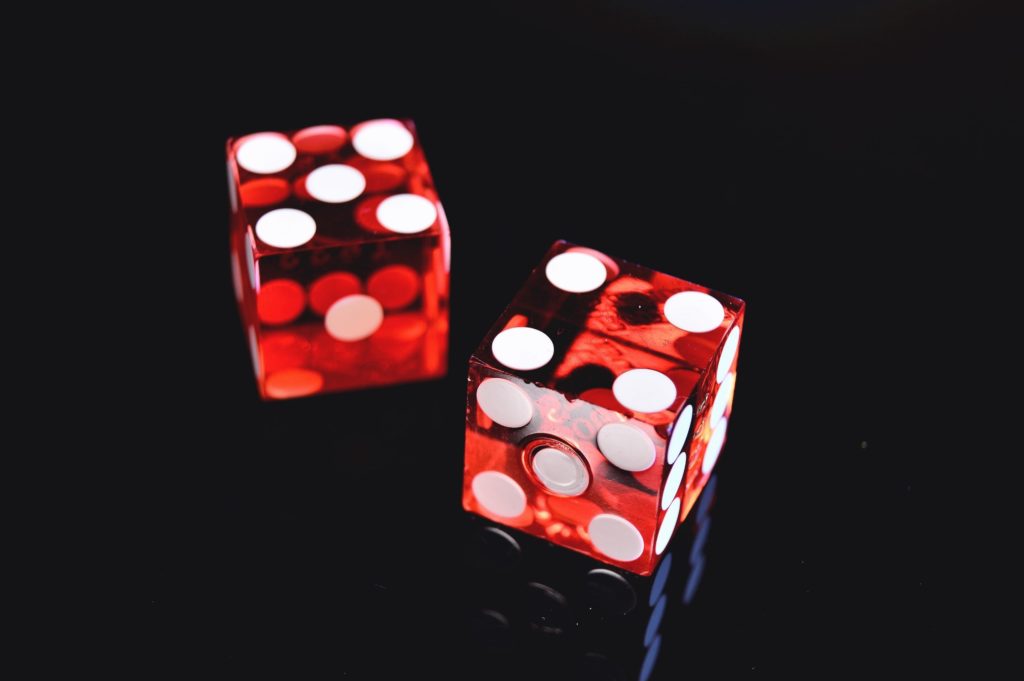 Modern gaming venues are able to offer a wide variety of games. Punters are very fond of playing online, either for cash or for fun. It's a wonderful way to entertain yourself, relax, and earn some money. Among a great number of gambling games, there's a special category of table games. The latest includes craps, which is a simple and still exciting game. Online craps are now very popular among modern gamers. It's suitable both for newbies and seasoned punters.
The best craps simulators can provide amazing gameplay, awesome graphics, and diverse styles. In our article, we'll speak about the key rules of this table game, its pros and cons, and the other peculiarities of craps.
What Are Craps?
It is a dice game, where punters are to make bets on one or several possible results of the game. In fact, it's a pure game of chance because everything depends only on a punter's luck. There's no opportunity to win by using your skills.
The main elements presented in craps are:
Craps table (it contains special areas for betting)
A pair of dice (the total number of points is calculated to get a result)
Chips (they are used to make stakes).
Everything in the game happens very fast, that's why so many punters adore craps. The variations in odds are numerous. Thus, the right choice can help a gamer to win more. In other words, craps allow thinking a budgeting strategy over for more beneficial play.
Speaking about how the software in real money craps works, remember that the results are defined by the RNG.
How to Play Craps And Win?
Those who are new to this game will be glad to know that everyone has a chance. In addition, it's possible to play craps online for free. Such versions are accessible in the casino demo mode and on the related resources.
To give an idea about how to play this awesome game, we offer clear instructions:
Find a reliable gaming establishment where craps games are presented (if you want to play for cash).
Choose the variation of the game you like the most.
Make a stake (the game offers diverse betting options, which define the amount of prize).
Press 'Roll' and wait for the results to be calculated.
It's crucial to understand the kinds of bets to make the right and most beneficial choice. The game starts with the come-out roll, the result of which defines the following betting options.
Betting Options Available
This game can be compared with the other table game – roulette. It also offers a wide range of betting options. Thus, punters can bet on colors, numbers, groups of numbers, etc. The riskier the stake is, the higher the factor is. The same principle is used in craps. Punters can bet on the specific results:
The sum of 2 dice
The combination of 2 dice (for instance, 1 and 2, 5 and 6, 6 and 6, etc.).
The following line odds are key:
Pass line. The betting area is big. Before the first round, a punter is to bet either on the Pass Line or the Don't Pass line. It's the simplest and most popular bet. The task is to collect 7 or 11 points to win. 2, 3, and 12 bring losses. The rest of the numbers allow Point to be established. There're games where only this kind of bet is presented.
Proposition. In the case of this stake, the rewards promise to be higher. At the same time, they are extremely risky, which is why experienced punters don't recommend them to newbies.
Don't Pass Line. It's opposite the Pass line. The stake is made before the come-out roll. The task of a punter is to get 3 or 2 points. With 7 or 11, a player will lose. There's one more result. Thus, when a punter gets 12 points, neither win nor loss happens.
In fact, the rules are not very complicated as they might seem at first sight. However, it's recommended to start with a free version of the game. It will allow learning the basics of craps and defining the preferable odds.
The choice of odds is more diverse, so punters should obligatory read the rules of the selected game. They might include Big Six/Eight, Come/Don't Come bets, Place bets, etc.
Types of Craps
Today's software developers do their best to attract punters. Therefore, they create amazing games, including craps. The following versions might be found at reputable gaming clubs:
Bank. It's the most famous version. There's a table with betting areas where punters should make bets and then press 'Roll.'
Crapless. The main difference is that it's impossible to lose money when making a stake on the Pass line. In other words, the casino edge for a come-out roll is lower.
High-point. The version offers a bit higher edge. All results with 2/3 during the 1st roll are ignored, while the dice should be thrown again.
Simplified. The following results bring prizes – 2, 3, 4, 10, 11, and 12. 5, 6, 7, 8, and 9 bring losses. The edge is higher compared to the previous versions.
Die Rich. One standard dice is used. The rest of the rules are similar to a standard variation. Such a version is a nice choice for beginners.
New York. Here, punters can't bet on Come, Don't Come, and Place bets. The stakes on groups of numbers are accepted. Besides, the casino edge is 5% (very high).
Low limit. Such versions accept very low bets to reduce the risks of huge losses.
High limit. It offers high limits and accepts big stakes.
Scarney. In this case, No Come and Don't Come bets are presented. In addition, the casino takes no charge.
There might be different variations of craps found at online casinos. However, the bank (standard) version is the most frequent. In some cases, punters can be offered to download a real money craps app to enjoy a more stable experience. Still, in most cases, the game is accessible in the browser.
Where to Play Real Money Craps Online?
For punters who are looking for the best online craps for real money, we offer a list of reliable gaming facilities:
| | | |
| --- | --- | --- |
| Name of gaming venue | Licenses | Welcoming reward |
| Jackpot City | Kahnawake MGA Spelinspektionen | The club offers a generous bounty for new punters. For the first replenishments, they can obtain up to 1,600 Euros. |
| Gate777 | MGA UKGC | New gamers can obtain a nice match bonus (up to 1,000 Euros) and extra spins (up to 100). |
| Royal Vegas | Kahnawake MGA | Rewards are offered for the first 4 replenishments. The total sum might reach 1,200 USD. |
| Ruby Fortune | Kahnawake MGA Spelinspektionen | The welcoming bounty is up to 750 Euros. The rewards are granted for the first 3 deposits. |
| EnergyCasino | Curacao MGA UKGC | Punters can obtain up to 200 Euros for the first replenishment. |
Conclusion
Craps is an exciting game, which allows punters to try their luck and have a wonderful experience. This game is often accessible in the Live casino category. Thus, gamers can enjoy playing with real dealers. Read the rules carefully and select the types of odds very attentively to win a good prize.