Commercial Feature
Horse Racing Legends: Top 5 Jockeys in the UK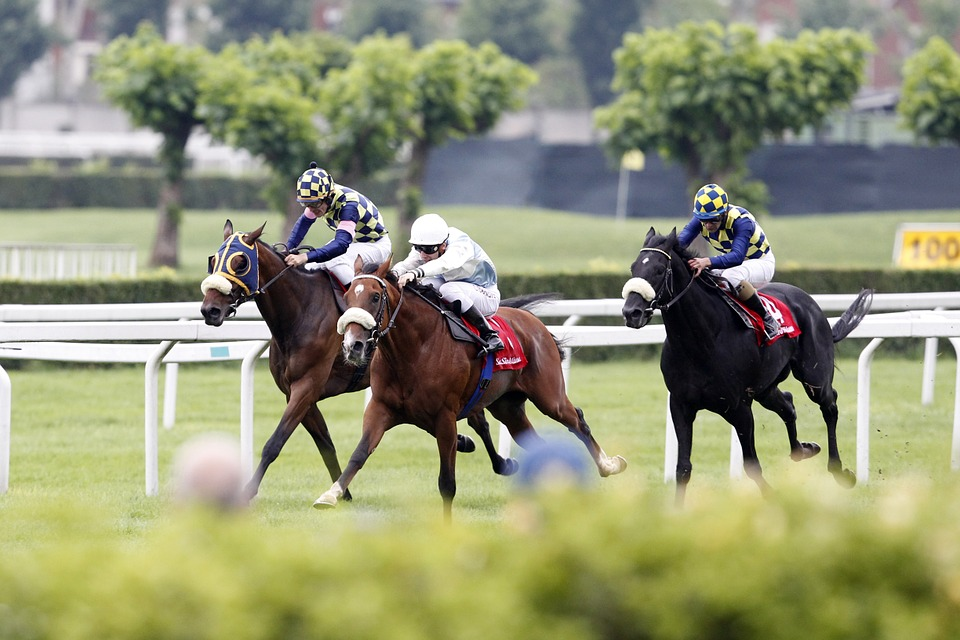 Horses became heroes because of the people who supported them, including the trainers and their jockeys. Of course, it's fun to rank all horses participating in various races. However, jockeys are also vital players in horse racing, and rating their performances can be both fun and beneficial.
Experienced bettors would examine jockeys when picking their bets. They know that a jockey can make or break a horse's performance. Hence, to know more about how to choose a winning horse-jockey tandem, as well as polishing your betting knowledge, don't forget to check www.tvg.com/promos/horse-racing-betting-guide/wagering-types/.
The jockey's hard work and patience in knowing the horse's running style are factors in winning a race. So now, let's take a look at who has topped our list of the best British jockeys.
Patrick 'Pat' Eddery
Patrick James John Eddery was a flat racing jockey and horse trainer renowned for his achievement in the United States. He rode three Derby champions and won the title of Champion Jockey eleven times. Only Sir Gordon Richards rode more winners in British flat races than he did.
In addition, he was highly sought after by trainers and owners worldwide for his skill in controlling and relaxing his mounts, allowing them to race to their full potential, regardless of their position or competition.
He was named Champion Jockey eleven times throughout his career, tying him with the legendary Lester Piggott. Moreover, he won most of the major races in the UK. This renowned jockey has six victories in the Coronation Cup, Sussex Stakes, and Dewhurst Stakes, five each in the Middle Park Stakes and the Racing Post Trophy, and four victories in France's Prix de l'Arc de Triomphe.
Lester Piggott
In the 1970s, Lester Piggott was known as "The Long Fellow" because of the way he competed, staying thirty pounds under his natural weight and occasionally whipping horses, as he did with Roberto during the 1972 Derby.
Piggott rode 4,493 winners in his amazing career and is considered one of the greatest jockeys of all time. He was only 10 when he began racing horses with his family of jockeys and trainers, winning his first race at twelve.
Piggott was the youngest rider to mount more than 100 champions in a single season during his career. His first win came at the age of 18, during the Epsom Derby. Piggott won the Epsom Derby nine times in his 50-year career, a remarkable achievement unmatched to this day.
He also conquered the Ascot Gold Cup eleven times, the July Cup ten times, and St. Leger eight times. On top of this, he won five times the Irish Derby, three times in the German Derby, and once in the Slovak Derby and Singapore Derby.
When Piggott was 59, he achieved his last win and retired the next year. In his honour, the annual jockey prize-giving ceremony is called The Lesters.
Steve Cauthen
Cauthen became the first jockey to win more than $6 million in a year in 1977. After that, he became the youngest horse rider to win the United States Triple Crown in 1978. Cauthen is the only jockey to have been named Sports Illustrated Sportsman of the Year.
After a few years of racing in the US, he moved to Europe. As the only jockey to have won the Kentucky Derby and Epsom Derby, he has a rare distinction.
In no time at all, the accomplished jockey made a name in the British racing industry. Three St. Leger wins were among his accomplishments. Not only that, he mounted winners in the majority of significant events, such as the Eclipse Stakes, Coronation Cup, King George VI, and Queen Elizabeth Stakes. He also dominated races in reputable European races in France, Germany, and Italy.
Sir Tony McCoy
As a professional racehorse jockey, McCoy rode 4,358 champions and won the Champion Jockey award 20 times in a row. He's also known for his height, as he is taller than other jockeys.
In 1992, the young Irish jockey made his debut at Thurles Racecourse, getting better and better ever since. Then, during the British racing scene in 1994, he rode his first winning horse.
As a National Hunt jockey, McCoy set the record for most champions ridden in a single season, with a total of 253. He was also the fastest jockey to reach the 1,000-win mark. Aside from that, he's the only jump jockey to have won more than 2,500 races in his career.
Every single year from 1995 and 96 to 2014 and 2015, McCoy was awarded the title British Jump Racing Champion Jockey. In addition, he received an MBE in 2003, an OBE in 2010, and a knighthood in 2016 for his unmatched record in horse racing.
Lanfranco 'Frankie' Dettori
Three-times Champion Jockey, Dettori has won more than 500 Group races, including 20 English classics winners. In 1996, he got to ride all seven winners on British Champions' Day at Ascot, and it was the most distinguished feat of his career. Lester Piggott even described him as the best jockey in the world during his time.
Dettori rode 100 winners in one season for the first time since Lester Piggott and nearly every major race on the British racing timeline before signing as a regular jockey for Godolphin.
Takeaway
Because of their dedication, jockeys become superstars in the horse racing world. More than the earnings and the total wins, these jockeys in the UK are best for their hard work in building their career, as well as their contribution to the horse racing industry.
Sponsored Links
Partner Links