Commercial Feature
Hedging a bet on the future, London's Tej Kohli Invests in Artificial Intelligence
London entrepreneur Tej Kohli leads a Foundation, which works to help solve heath challenges throughout the world. The foundation is actively working towards a cure for corneal blindness, and hopes to meet their goal of a cure by 2035.
He is also very interested in artificial intelligence. Kohli believes that investing in fields like artificial intelligence will help lead to the cure for corneal blindness, which will help lead to improving the health of millions of people worldwide.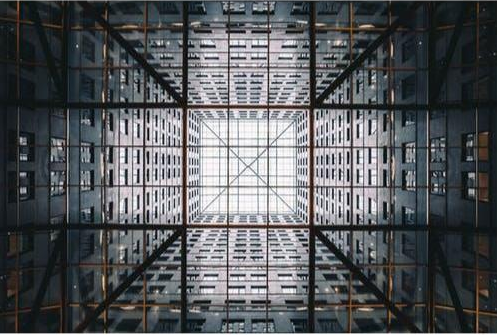 Tej Kohli is based in London, and actively works to invest in endeavors that will improve global operations and health. In addition to his expertise in the technology sector, Kohli has mastered the real estate world and has deep philanthropic ties as well.
Approach to a Cure for Blindness
Tej Kohli has put his money behind his passion in finding a cure for corneal blindness. Through his non-profit foundation, he also works to provide amenities such as education to the under-privileged. His legacy and impact on the world is far-reaching. He has teamed up with his wife to lead this foundation, which deals with many global health issues, in addition to researching corneal blindness.
The bulk of his philanthropic efforts are geared towards curing corneal blindness, and he will stop at nothing to achieve his dreams. The $14 million his foundation donated to the institute working on curing blindness will fund a lot of scientific research, which will help find a cure.
Globally, most people that are affected by blindness are statistically likely to be residing in a poor, under developed country. By curing blindness, some of these poorer countries will have an opportunity to involve the quality of life for their citizens. Kohli sees curing blindness as the first step towards reshaping the entire world and improving the well-being of millions of people worldwide.
Giving Back to the Next Generation
Mentoring is very important to Tej Kohli. He recognizes that he has the power to help mold and shape the next generation of scientists and engineers. Through his leadership, many people have been able to jump start successful careers in areas like artificial intelligence and robotics.
Kohli seeks to use his passion and expertise to teach future employees how to use artificial intelligence to improve the world. He understands that computers and scientific research are the keys to unlocking various major world accomplishments like curing blindness.
He has sought to ensure there is no gap between generations. As world famous technological experts retire, there are sharp young minds ready to take their place. It is leaders like Kohli that help the world move forward.
London
Kohli has deep ties to London. He decided to root his family there, and his two kids go to school in the area. While his professional life takes up quite a bit of his time, he enjoys living in London with his family and taking advantage of all the city has to offer.
Sponsored Links
Partner Links