Commercial Feature
Getting an EICR Test Procedure: Things You Should Know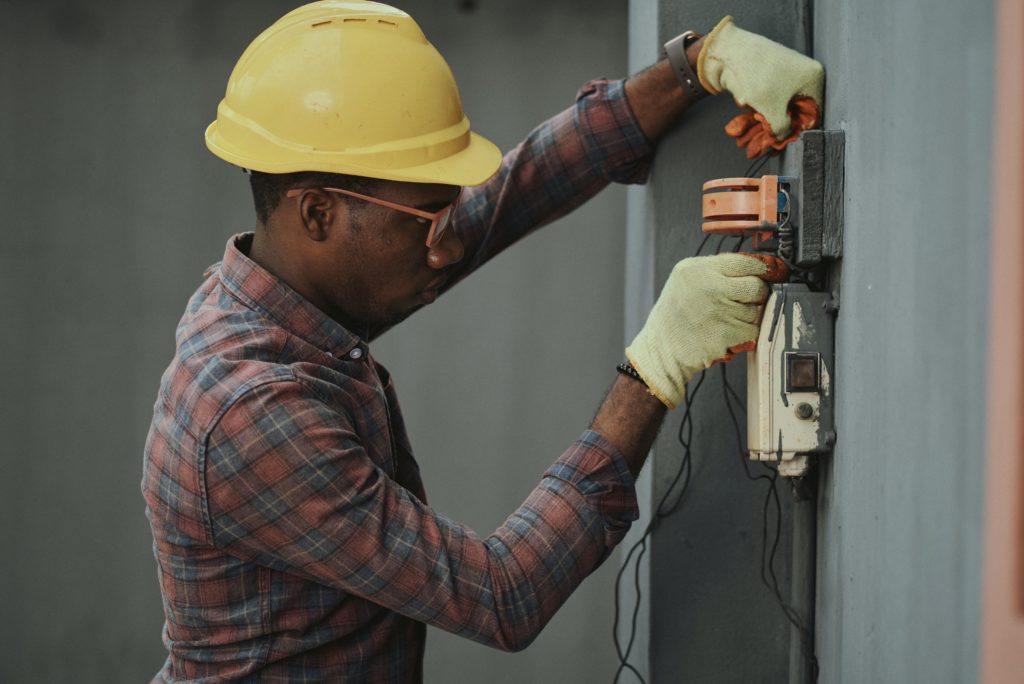 If you're a landlord or you own a business in the UK, the law requires that you get an Electrical Safety Condition Report (EICR) for your property. The EICR report serves as proof that all electrical systems are in a safe/working condition and will not pose danger to people in the future.
However, before you can be issued an EICR report, a qualified electrician will have to carry out an EICR test procedure to ascertain which electrical appliances are safe and which ones are not. We found out that many people don't know much about the EICR test procedure and since it's a legal requirement, we figured you'll find this post useful.
In this post, you'll learn almost everything you need to know about an EICR test procedure.
Let's begin.
How exactly do you go about the EICR test procedure?
If you want to begin the test procedure, the first thing to do is to find a professional electrician that is competent and qualified. Finding a competent and qualified electrician can be difficult but you'll be glad you went through the trouble once you see the results. The success or failure of the EICR test procedure largely depends on the electrician you decide to hire.
If you do not know any qualified electricians, you can ask your family and friends for recommendations or better still visit our website at myconstructor.co.uk we have competent and qualified electricians that are ready to give you the perfect service.
After you've hired an electrician of your choice, he will have to come to your property to conduct the test.
The procedure is a quick and simple process. The main goal of the procedure is to examine and assess the electrical wirings, systems, and installations in the building. With the information gotten from the EICR test procedure, the electrician can accurately determine if the property is electrically safe or not.
It is advisable that the procedure be done at least every 5 years and must be conducted by a competent and qualified electrician. It is not something you or anybody can do. The electrician you choose for the test procedure must have been properly trained and have the necessary skills for the job.
There are different stages of the procedure and they are briefly explained below.
1. Visual Inspection: Visual inspection is the first step in an EICR test procedure. The electrician will have a visual overview of all electrical systems to see if anything needs to be repaired or replaced.
2. Dead Testing: This is the second stage of the EICR test procedure. In this stage, the electrician will disconnect all electrical systems from the main power source so that he can freely carry out the tests. Different tests will be carried out in this stage and they include; insulation, polarity, and continuity tests.
3. Live Testing: This third stage of the EICR test procedure is very important. It is done to ensure all electrical systems and installations can shut down quickly if there is an emergency.
4. RCD Testing: This stage of EICR test procedure is for fire prevention. The tests are done on modern electrical installations i.e., the Residual Current Devices.
How long will the EICR test procedure last?
The duration of the test procedure varies from property to property. Different factors affect the duration of the test procedure. Some of the factors include; the size of the property, how many circuits are on the property, the complex nature of the installation process, and the possible faults discovered during the test procedure.
Can you fail an EICR test procedure?
The short answer is YES. If the electrician conducting the inspection finds out that there are parts of your property that are electrically unsafe, he can mark your property as unsatisfactory. He will note down remedial measures to be taken and you will be required to carry out these remedial suggestions within 28 days. Conducting an EICR test procedure is not just enough. You have to pass the test especially if you plan on selling or renting the property.
Why should you regularly conduct the EICR test procedure?
The changes in legislation require all landlords and business owners to get an eicr report for their properties after the test procedure. Asides being a legal requirement, we've highlighted some other important reasons why you regularly conduct the EICR test procedure.
1. Safety: Getting an EICR test for the electrical appliances in your home is more beneficial for your tenants and visitors since it ensures there are no electrically-caused accidents on the property.
2. Insurance: Getting an EICR test procedure increases your claim with your insurance company. If an accident occurs, your insurance companies will want to see proof that you took all necessary measures to avert the accident.
3. Saving Money: You do not have to wait until your electrical appliances get damaged before your repair or replace them. This can cost you more. It is wiser and cheaper to detect the faults at an early stage before they get out of hand.
If you need to get an EICR for your property and you've been wondering how you'll go about it. Worry no more. Myconstructor got you covered!
At myconstructor.co.uk we pride ourselves in delivering nothing but the best. We have organized services that will take the burden off your shoulders and give you that stress-free service you desire.
Our prices are reasonable as our services are top tier. We are client-centric. Your satisfaction is our priority. Visit mycontructor.co.uk for a wonderful experience.
Still in doubt? You can hear directly from our past clients on Trust-pilot. We look forward to helping you achieve your goals.