Commercial Feature
Five ways to be eco-friendly and sustainable at university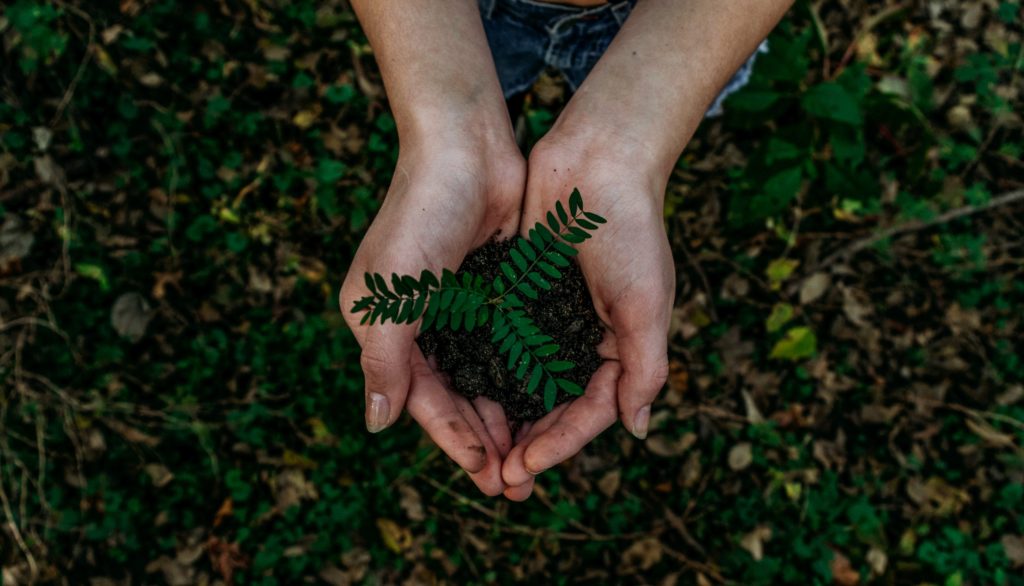 Global warming, climate change, and plastic pollution are issues few of us notice in our day-to-day routines. Yet, a glance at the Intergovernmental Panel on Climate Change's Global Warming of 1.5 ºC report shows the impact of our habits is becoming self-evident. Glacial melt is causing sea levels to rise to unprecedented levels putting coastal regions at risk of flooding. Freshwater supplies are running low, leaving cities across the world on the verge of running dry. While carbon dioxide levels are higher than they've been at any time in the last 800,000 years.
With 2.3 million students at UK higher education institutions, the next generation can play a leading role in driving an upheaval. Changing habits at an early age can ease the strain on the natural world. A proactive mindset can create a healthier society that both consumes less plastic as much as produces less waste. As a sustainable movement takes hold, the following article reveals the crucial role students have in this environmental crusade.
How can a campus measure its sustainability?
In the United Kingdom, 'People & Planet' offers an independent ranking of institutional sustainability based on environmental and ethical commitments and actions. The measures span over 100 areas — including carbon reduction, student and staff engagement, use of sustainable food, workers' rights, ethical investment, and education around sustainability. Yet, not every country employs the same metrics for sustainability.
In the United States, for example, the Sustainability Tracking, Assessment & Rating System (STARS) offers a transparent self-reporting framework that lets universities measure their own environmental performance. The system awards points based on categories covering academic research, campus engagement and promotion of policies, air quality and climate management policies, energy efficiency, waste management, and water usage. The system then designates a rating between bronze and platinum — using the badge to showcase a university's leadership when it comes to sustainability.
Which campuses are the most sustainable on the planet?
Manchester Metropolitan tops the UK People & Planet rankings thanks to its high performance across the measured criterion. Imperial College London, on the other hand, sits at the other end of the table owing to the campus' lack of environmental policies, low ethical investment, limited staff and student engagement — as well as poor water usage reduction initiatives.
Keele University in Staffordshire is highly-regarded by international standards: the university enjoys a 600-acre campus with woodland, lakes and diverse natural habitats, helping it rank third in the world in 2017 for its green setting under the UI Green Metric World University ranking. It also achieved 17th place for campus sustainability and 5th for its performance in 'Energy and Climate Change.'
Further afield, Colorado State University has long been heralded one of the greenest universities in the United States. In 2015, it was the first US campus to achieve the top platinum status under the STARS framework. The university conducts sustainability research in more than 90% of its academic departments as well as offering eco-oriented extracurricular activities. The university claims to use less water than other institutions, while it manages to divert 93% of all waste produced by on-campus dining facilities to be recycled or composted. The faculty promotes eco-friendly transportation methods such as the campus' bike-friendly set-up, shuttle transit system and electric car charging stations.
La Trobe University in Bundoora, Australia has received plaudits for the green design of its Institute for Molecular Science. The building is characterised by a distinct honeycomb façade and uses extensive natural light to balance the internal climate. The structure received a 5-star rating from the Green Building Council of Australia — Australia's primary authority on the sustainability of buildings and communities — showcasing how design can be a key factor in a university's environmental performance.
Five ways you can be eco-friendly at university
Campus-wide initiatives are a key part of making universities more sustainable. However, individuals can make a difference as well, provided they know what to do — here are five ways to make your campus eco-friendlier.
1. Reduce printing by reading on-screen
Upwards of 80m tonnes of printing and writing paper becomes waste each year in the UK; that's 24% of all waste produced in the region. With nearly every resource just a screen-tap away — and device-based note-taking simpler than ever — think if you can read something on screen as opposed to printing it off.
2. Stop buying bottled water
The global population buys one million single-use plastic bottles a minute. If you choose a reusable bottle, you can fill up using a water cooler and help avoid the eight million tons of plastic waste that enters our oceans every year. For a final boost, why not consider using a water dispenser to refill a reusable water bottle and significantly reduce your carbon footprint. Waterlogic's point of use and firewall technology massively helps in cutting down plastic waste.
3. Refuse, reduce, reuse or recycle
The Plastic Pollution Coalition champions the '4Rs Pledge': say no disposable plastic when possible, cut down on buying products with excessive packaging, opt for reusable containers over single-use plastic — and wherever you can't abide by the above three, recycle what you use rather than adding to the 91% of unrecycled plastics worldwide.
4. Be smarter with your water usage
You can cut your water usage by 60% by installing a water-saving showerhead. If you switch the tap off when you brush your teeth, you'll save 24 litres of water every day. Simple choices lead to significant change, so act smart with water.
5. Help promote ground-breaking initiatives
The University of Keele has created Europe's largest 'living laboratory' to test and research energy-efficient technologies, developing and testing them on campus in a real-world environment. Plus, the university engages in several research projects to assess the benefits of alternative energy sources — and these are the types of initiatives that you could campaign for on your campus.
Everyone can become an environmental change-maker
The truth is, everyone can become an environmental change-maker. Take the students at Loughborough University who took on weekly challenges in a bid to live more sustainably.
The students sought to reduce their plastic use by up to 75%, alter their shopping habits to make the most of unused garments int their wardrobes, and use less energy by switching off the heating at night: a move that cut their gas use by 48% and carbon footprint by 44%. Their efforts go to show that; while as an individual, you may struggle to make your voice heard — if you alter just a few simple habits, you can still have a significant impact on the world.